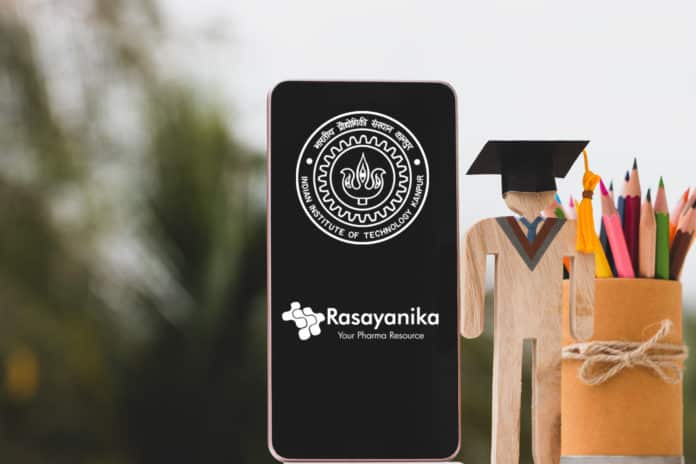 IIT Kanpur PhD Admission Announced 2020 – Application Details
Applications are invited from Indian as well as foreign nationals for admission to PhD, MTech, MDes and MS (By Research) programmes commencing from July 23, 2020 (2020-21-I Semester) in the following departments/interdisciplinary programmes:
Area of Research: PhD (Sciences) Chemistry
Eligibility Criteria:
(i) A master's degree in the relevant subject or a bachelor's degree in engineering or science (4-year programme) with marks/CPI not below the specified minimum.
(ii) The candidate either must have a valid GATE score or must have qualified JRF, or should have INSPIRE fellowship. In addition to GATE/JRF, a valid JEST score is also an eligibility criterion for applying to the PhD programme in Physics. The requirement of GATE/JRF/JEST is waived for candidates having a master's degree in science from IITs with a minimum CPI of 8.0.
Financial Assistantships:
Financial support (in the form of Institute Assistantship) is available to the regular (non-sponsored) students of MTech/MDes/MS (By Research) and PhD Programmes.
The student is expected to carry out the assigned duties during the programme. The MTech/MDes/MS (By Research) students are currently entitled to a monthly stipend of Rs.12,400/- for 8 hours of work per week. For PhD students the corresponding financial support amounts to Rs.31,000/- for the first two years, and thereafter, it is raised to Rs.35,000/- for another three years.
Students may also avail financial assistantship from external funding agencies (such as UGC/CSIR/NBHM/INSPIRE etc.).
In addition to the above, several attractive fellowships from Industry/DAE are also available.
Eligibility Requirements:
The eligibility conditions given below are the absolute minimum. Departments may stipulate other requirements over and above these.
The specified minimum marks/CPI (Cumulative Performance Index), referred to in subsequent sections, implies a minimum of 55 percent marks /5.5 (on a 10 point scale) as long as it is not less than the minimum pass marks/CPI; otherwise, the specified minimum marks/CPI implies the minimum pass marks/CPI.
Candidates belonging to the Scheduled Castes/Scheduled Tribes who have passed the basic qualifying degree are eligible to apply irrespective of the marks/CPI and will be considered for admission.
Application Procedure:
The online applications portal (for Indian Nationals only) will be available from 16/03/2020 (01:00 PM) up to 07/04/2020 (11:59 PM).
Indian Nationals can apply only through online mode of application. Foreign Nationals can apply only through offline mode. The last date for receiving applications in both offline and online modes is 07/04/2020.
Offline Application Form (for Foreign Nationals only) (common form for PhD, MTech, MDes and MS (By Research)) can be downloaded from: Imp.  Links>>>>
PhD applicants must arrange for two letters of reference as well. For this purpose, the names of the referees along with their e-mail addresses are to be provided by the candidate at the online applications portal. The referees will be contacted electronically through an auto generated mail with a request to submit their recommendations online.
MTech Admissions: All the admission offers to GATE qualified-candidates will be displayed on the Common Offer AcceptancePortal (COAP). Candidates must register at the COAP portal for viewing and accepting their offers. Registration on COAP portal is free. Candidates are advised to download COAP 2020 information brochure and follow the guidelines (http://coap.iitm.ac.in) for participation. For these candidates, COAP Registration number is mandatory for applying at the IIT Kanpur Admission Portal. The offers to candidates who have not qualified GATE will be communicated directly to the candidates by the department via E-mail.
The application fee is Rs.400 for General, EWS and OBC candidates and Rs.200 for SC/ST and all DAP candidates (including General, EWS and OBC). The application fee is waived for candidates in the 'Foreign National' category.
The separate application form is to be filled for each programme.
The online applications portal (for Indian Nationals only) will be available from 16/03/2020 (01:00 PM) up to 07/04/2020 (11:59 PM).
Editor's Note: IIT Kanpur PhD Admission Subscribe to Rasayanika for latest chemistry and Pharma job openings, follow us on Facebook and Whatsapp and subscribe to our youtube channel for latest updates on chemistry and Pharma jobs and much more.
Upload your CV to Rasayanika Talent Pool