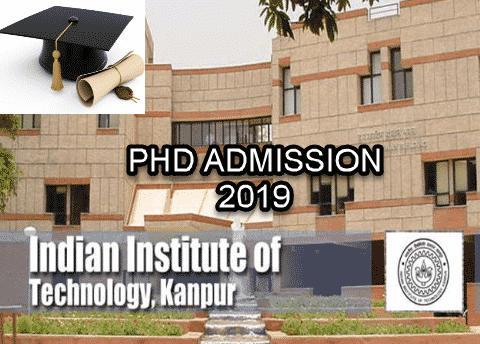 IIT, KANPUR, Announces Phd Chemistry Admission 2019
IIT, KANPUR, Announces Phd Chemistry Admission 2019. Career @ IIT, KANPUR. Ph.D. Chemistry Admission 2019. Check out all the details on the same below:
Applications are invited from Indian as well as foreign nationals for admission to Ph.D., M.Tech. and MS (By Research) programmes commencing from Jan 03, 2019 (2018-19-II Semester)
Eligibility Requirements:
The eligibility conditions given below are the absolute minimum. Departments may prescribe any requirements over and above.
The specified minimum marks/CPI (Cumulative Performance Index), referred to in subsequent sections, implies a minimum of 55 percent marks /5.5 (on a 10 point scale) as long as it is not less than the minimum pass marks/CPI; otherwise, the specified minimum marks/CPI implies the minimum pass marks/CPI.
Candidates belonging to the Scheduled Castes/Scheduled Tribes who have passed the basic qualifying degree are eligible to apply irrespective of the marks/CPI and will be considered for admission.
Eligibility Criteria:
A master's degree in the relevant subject or a bachelor's degree in engineering or science (4-year programme) with marks/CPI not below the specified minimum.
The candidate either must have a valid GATE score or must have qualified JRF. The requirement of GATE/JRF is waived for candidates having a master's degree in science from IITs with a minimum CPI of 8.0.
How To Apply:
The online applications portal (for Indian Nationals only) will be available from 15/10/2018 (01:00 PM) up to 15/11/2018 (05:00 PM).
Indian Nationals can apply only through online mode of application. Foreign Nationals can apply only through offline mode. The last date for receiving applications in the offline mode from Foreign Nationals is 15/11/2018.
Ph.D. applicants must arrange for two letters of reference. For this purpose, the names of the referees along with their e-mails addresses are to be provided by the candidates in the online applications portal. The referees will be contacted electronically through an auto-generated mail to submit their recommendations online
The application fee is Rs. 400 for General and OBC candidates and Rs. 200 for SC/ST and all PwD candidates (including General and OBC). The application fee is waived for 'Foreign National' candidates.
Last Date To Apply: 15/11/2018.