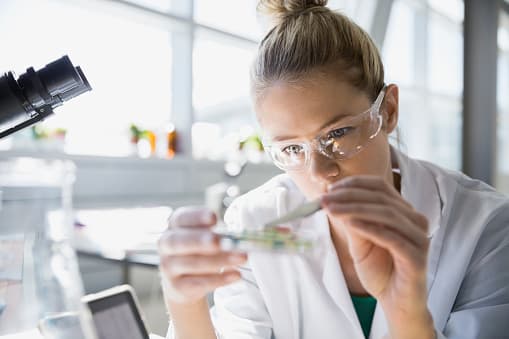 NATIONAL INSTITUTE OF TECHNOLOGY, ROURKELA – 769 008(ODISHA)
SPONSORED RESEARCH, INDUSTRIAL CONSULTANCY & CONTINUING EDUCATION
Job Title:    Junior Research Fellow (JRF)
No. of Posts:   1
Project Title: Metal free deep blue emitting fluorophores for organic light emitting
didoes: approaching NTSC standard
Funding Agency: SERB, Department of Science and Technology (DST)
Job Description: To carry out research in the field of Organic electronics, Organic Synthesis & photophysical characterization, Fabrication and Characterization of Organic light emitting diodes (OLEDs)
Qualifications: 
Essential Qualifications and experience : M.Sc., in Chemistry/(specialization: Inorganic/Organic chemistry) with aggregate marks of 65% or 7.00 CGPA.
Desirable Qualifications and experience : Valid GATE score/NET/NET-Lectureship and having experience in Organic/Organometallic synthesis, Luminescence, OLED Fabrication.
How to Apply:
Eligible persons may apply in the prescribed format (available in the Institute Website) affixed with coloured photographs to be submitted in duplicate along with photo copies of relevant certificates, grade/ mark sheets, publications etc., to Asst. Registrar, SRICCE, National Institute of Technology, Rourkela–769 008 on or before 23.04.2018. The cover should be super- scribed clearly the post applied for & Name of the Project.
Mere possession of minimum qualification does not guarantee invitation to the interview.
Candidates will be short listed based on merit and need of the project.
For technical information on the project, the candidate may contact the Principal Investigator at the
following address:
Name : DR. Vaidyanathan Sivakumar
Address : Department of Chemistry
N.I.T., Rourkela-769 008
Telephone No : 0661-2462654 (O), 9438503635 (Mob.)
E-mail : [email protected]