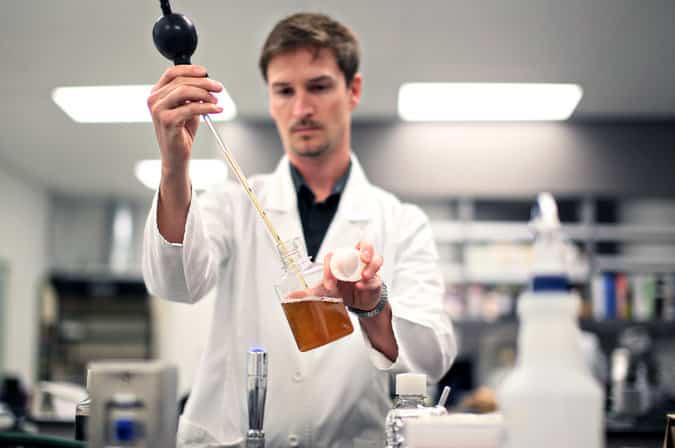 Applications are invited for temporary & contractual post of Senior Project Associate under the project entitled "Centre for Excellence for Flexible Electronics" at Samtel Centre for Display Technologies (SCDT), IIT Kanpur funded by DeitY (MCIT) New Delhi.
Job Title : Senior Project Associate
No.of.Posts : 1
Project Title : "Centre for Excellence for Flexible Electronics"
Duration of appointment: 1 Year Contract (may be extended)
Salary: Rs. 18000-1800-36000/- per month based on qualification
Qualification:
Essential
B.Tech + 1 year experience or M.Sc. + 1 Year experience
Desirable 
M.Tech in Materials Science, Chemical Engineering, Polymer technology, Nanotechnology or M.Sc. in physics, chemistry
Work experience in Photo-lithography, wet etching processes and design of mask layout.
Optical and electrical characterization/inspection techniques of thin films like SEM, AFM, optical microscopy, ellipsometry, profilometry, sheet resistance measurements etc.
Experience or familiarity in OLED fabrication would be added advantage.
Experience in handling and processing of flexible substrates for electronics application would be an added advantage.
Nature of work:
Development of processes for fabrication of large area flexible OLEDs for industrial projects.
Evaluation and characterization of different flexible substrates and barrier foils for OLEDs
Defect/failure analysis and yield improvement of large area OLED panels
Extensive documentation and reporting of developed processes and recipes.
How to Apply:
Application giving full details of qualification and experience with copies of relevant certificates and contact details of at least two references may be submitted in sealed envelope by 7th May, 2017 addressed to:
Room No. 305,
Samtel Centre for Display Technologies
Indian Institute of Technology Kanpur, Kanpur-208 016 UP,
Phone No: +91-512-2596622
or email at [email protected]

Note: Please mention the reference number.
Application Deadline – 07th May 2017
Upload your CV to Rasayanika Talent Pool