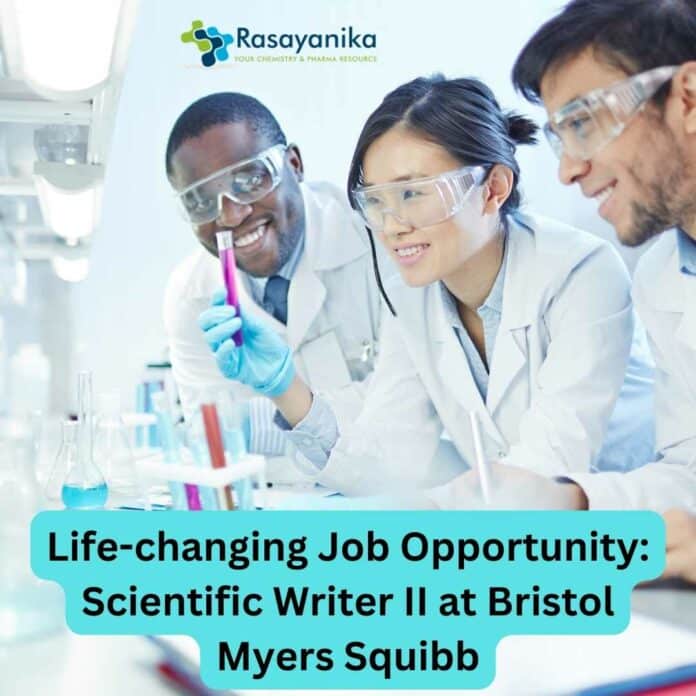 Scientific Writer II
Hyderabad, India
Introduction
Challenging. Meaningful. Life-changing. Those aren't words that are usually associated with a job. But working at Bristol Myers Squibb is anything but usual. Here, uniquely interesting work happens every day, in every department. From optimizing a production line to the latest breakthroughs in cell therapy, this is work that transforms the lives of patients and the careers of those who do it. You'll get the chance to grow and thrive through opportunities uncommon in scale and scope, alongside high-achieving teams rich in diversity. Take your career farther than you thought possible.
Bristol Myers Squibb recognizes the importance of balance and flexibility in our work environment. We offer a wide variety of competitive benefits, services, and programs that provide our employees with the resources to pursue their goals, both at work and in their personal lives.
Position Summary
To coordinate and author documents needed for regulatory submissions, ensuring the coordination and integration of the scientific, medical, and regulatory input from cross-functional team members.
Key Responsibilities
Coordinate and author regulatory documents [e.g., Investigator's Brochures (IB), development safety update reports, periodic benefit-risk evaluation reports, clinical study reports (CSR), protocols, and high-level summary documents] ensuring the coordination and integration of the scientific, medical, and regulatory input from development team members.
Participate in relevant document subteam(s) and ensure effective planning and management of timelines for all components of assigned documents.
Participate in document strategy sessions, including messaging, document flow, logic, and consistency for assigned projects.
Maintain document prototypes and shells.
Comply with internal and external processes and guidelines while managing the review process and, on an ongoing basis, resolve issues, errors, or inconsistencies with pertinent team members to ensure timely completion and high quality of assigned documents.
Review and edit documents as required.
Qualifications & Experience
PharmD/PhD in a relevant scientific discipline or Master's/Bachelor's degree with approximately 2-4 years of regulatory documentation. All PhD in biological sciences and PharmD candidates are considered.
Demonstrated strong writing skills in authoring and managing the production of IB, Safety Aggregate Report, Clinical Protocols, and/or CSR.
Ability to analyze and interpret complex data from a broad range of scientific disciplines.
Understanding of global pharmaceutical drug development.
Demonstrated ability to manage timelines and quality of work using strong organizational, communication, facilitation, and interpersonal skills in a cross-functional team.
Working knowledge of a document management system and basic knowledge of the document publishing process.
Please note the position is not a remote working opportunity and is based in NJ.
Keywords: Scientific Writer, Regulatory Affairs, Pharmaceutical, Document Management, Biological Sciences, Drug Development
Link to Original Notification to apply: Apply Here