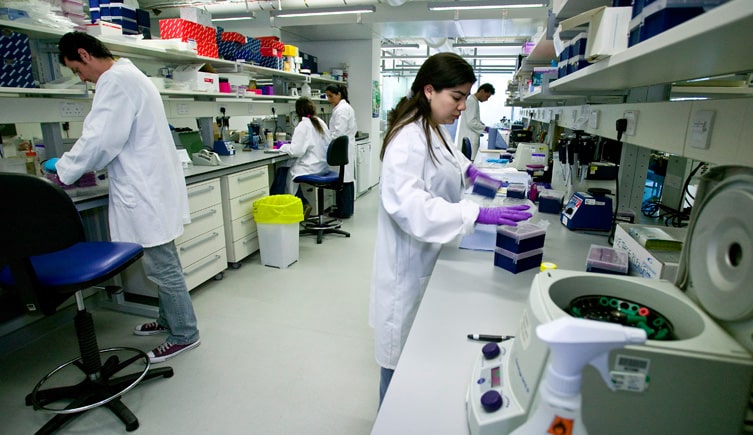 SRF/JRF Post for Chemistry Candidates @ IIT – Indian School Of Mines
Indian Institute of Technology (Indian School of Mines),
Dhanbad – 826004, Jharkhand, India
Website: http://www.iitism.ac.in
Applications along with self-attested copies of supporting documents with complete biodata (including Contact no./E-mail ID/experience) are invited for the full-time posts of Project Fellow/Senior Research Fellow (SRF) and Junior Research Fellow (JRF) in a CIL sponsored R&D project. The details of the post and project are as under:
Position I
Job Title : Senior Research Fellow / Junior Research Fellow
No. of Posts :  (SRF) (05 Nos)  , (JRF) (02 Nos.)
Project Title :  High Ash Coal Gasification and Associated Upstream and
Downstream Processes (Coal to Chemicals, CTC).
Principal Investigator :  Professor I.M. Mishra,
Age Limit : The upper age limit is 35 years at the time of appointment.
Job Description:
The positions are purely temporary and are co-terminus with the project. The PI and Institute reserves the right to terminate the engagement of the Project Fellow/Senior Research Fellow (SRF) and Junior Research Fellow (JRF) earlier if the performance is not satisfactory.
Following are the major thematic areas of research for PF/SRF (5 nos.) and JRF (02 nos.):
Detailed characterization of coal (Lithotypes/Microlithotypes/Macerals) and other physico-chemical/combustion
properties, Advanced waste water treatment, Coal gasification, Gas purification, Hot gas filtration, Catalyst development and catalytic reaction engineering, Coal to methanol and other value added chemicals, Mathematical modeling and simulation, COMSOL Multiphysics. Any other topic for the post of PF/SRF/JRF that is related to
the project.
Qualifications:
Project Fellow (PF)/ Senior Research Fellow (SRF) will have the minimum qualification of B.Tech (with experience)/M.Tech/ M.Sc/M.Sc.Tech in Chemical Engg, Chemistry (including Applied Chemistry), Applied Geology, and allied disciplines with requisite experience as per guidelines of the Institute.
Junior Research Fellow (JRF) may have the qualifications of B.Tech in Chemical Engg./M.Sc in a relevant area.
The PFs/SRFs/JRFs will assist in the project work, preparing specification of equipment's/ instruments, designing various units, doing purchase formalities, erection, commissioning, operation of equipment /instruments/experimental apparatus. They will also carry out job as those envisaged for Project Fellows/ SRFs as per decisions of the Investigating team.
The PF/SRF/JRF may pursue Ph.D. at IIT(ISM) Dhanbad subject to Institute rules and regulations in force. They may also be considered for joint PhD programme between IIT(ISM) Dhanbad and an Australian University.
How to Apply:
Candidates will be shortlisted for the interview based on the merit, experience, and suitability of the candidate for the project. The date and time of interview will be informed via email only.
Candidates shortlisted for interview should appear in person with originals of degree certificates (one set of photocopies of all documents), and proof of date of birth along with any other relevant information (like copies of publications, awards, recommendations etc.). Those employed should bring the previous appointment
letter(s)/experience certificate(s).
The posts are purely temporary and full-time and may involve travel to different places.
No travelling or any other allowances (TA/DA) is admissible for attending the
interview.
No Candidate will be considered in absentia.
Application Instructions:
Prof. Vineet Kumar
Co-Investigator,
Department of Chemical Engineering,
Indian Institute of Technology (Indian School of Mines),
Dhanbad-826 004 (Jharkhand)
E-mail: [email protected] and [email protected]
Mobile: 9472738865
Application should reach Prof. Vineet Kumar, Department of Chemical Engineering, IIT(ISM) Dhanbad, Dhanbad-826004, Jahrkhand through postal mail (hard copy) and/or through email (soft copy: scanned copy of signed and self-attested application and other supporting documents) latest by November 24, 2017 (Friday).
Applicants must provide email and mobile number for communication. Shortlisted candidates will be called for
Interview tentatively on December 5, 2017 (Tuesday) at 09:00 am through email only.