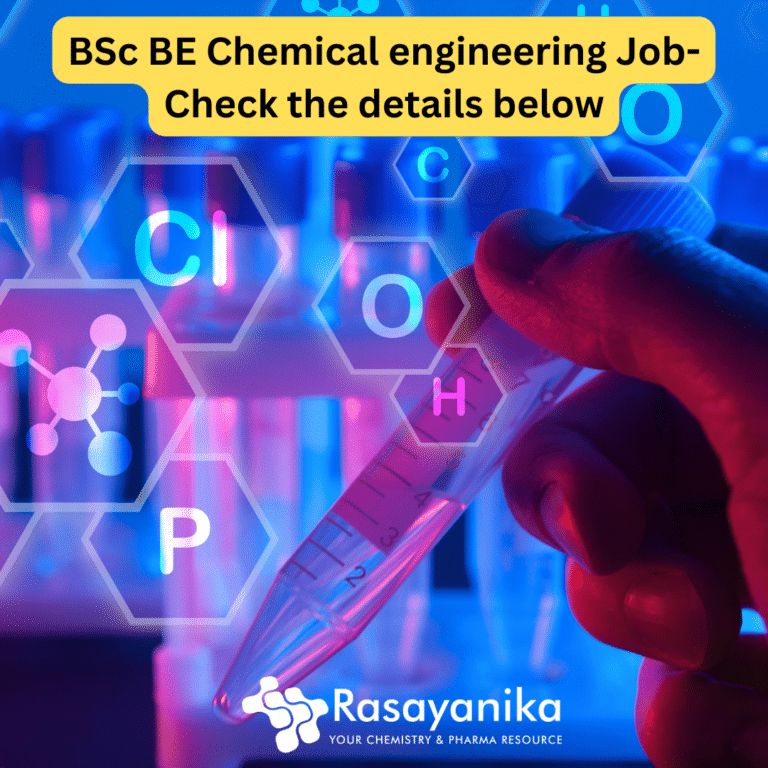 At Henkel, you can build on a strong legacy and leading positions in both industrial and consumer businesses to reimagine and improve life every day. You can find the latest BE Chemical Engineer Job details below. Apply Online if you are eligible.
Job role – Application Engineer / Surface Treatment ,Cleaner and Lubricants
Location – Pune, Maharashtra, India
Responsibilities – 
Responsible for product recommendations, customized products applications, new product demonstrations and troubleshooting for customers.
Recommends solutions and performs technical visits (meetings, audits, demonstrations, troubleshooting, etc.) for customers with documentation.
Report quality issues / customers claims to relevant parts of the organization (incl. CCMS/ACE)
Works with application equipment to provide solutions to enhance customer adhesive related processes.
Reports technical results and contributes to customer presentations and works effectively on SBU and/or Regional specific projects.
Contributes to project plans and helps the team to deliver project goals and may supervise the laboratory work (incl. prioritization) for samples coming from customers, and report technical results to customers.
Quantifies, documents and reports Henkel solution's value to customers.
Responsible for products application / technical training of field sales forces and customers.
Skills required – 
B.Sc. in Chemistry or Diploma in Surface Coating Technology or BE Chemical Minimum
Minimum 3 years of relevant experience in application engineering.
Expertise into laboratory technology and troubleshooting
Analytical thinking and knowledge of scientific method application methods
Greetings, everyone! We are here to offer you a selection of interview questions and corresponding answers to help you prepare thoroughly for your upcoming interview for BE Chemical Engineer Job. Make the most of this resource to excel in your interview for the BE Chemical Engineer Job.
1. Can you describe your experience in providing technical solutions and product recommendations to customers?
Answer:
In my previous role as an Application Engineer, I had the opportunity to work closely with customers to understand their specific needs and challenges. I recommended customized product applications, conducted new product demonstrations, and provided troubleshooting assistance as needed. This involved a deep understanding of our product offerings and their compatibility with the customer's requirements. I also ensured that I documented these interactions and solutions, contributing to the overall knowledge base of our team.
2. How do you handle quality issues or customer claims, and how do you ensure they are reported effectively to the relevant parts of the organization?
Answer:
Quality issues and customer claims are critical to address promptly. In my previous role, I followed a systematic process to handle such situations. I would document the issues or claims thoroughly, ensuring all necessary information was collected. Then, I would report these issues through the appropriate channels, including CCMS/ACE, to ensure that they reached the relevant teams for resolution. Effective communication and documentation are key in such scenarios to ensure swift action and customer satisfaction.
3. Can you provide an example of a project where you worked with application equipment to enhance customer adhesive-related processes?
Answer:
Certainly. In one project, our customer was experiencing adhesive bonding issues in their manufacturing process. I collaborated closely with their team to assess the existing equipment and processes. After thorough analysis and testing, I recommended specific modifications to their application equipment and suggested changes in the adhesive product they were using. We implemented these recommendations, and as a result, the customer saw a significant improvement in their bonding process, leading to increased efficiency and reduced production costs.
4. How do you quantify and communicate the value of Henkel solutions to customers effectively?
Answer:
Quantifying and communicating the value of Henkel solutions is essential in our role. I ensure this by conducting thorough assessments and performance evaluations when recommending products. I gather data on factors such as cost savings, improved product quality, and enhanced production efficiency. I then present this data to the customers in a clear and concise manner, highlighting the tangible benefits they can expect from using Henkel products. This approach helps customers make informed decisions and understand the value we bring to their processes.
5. How do you stay updated with the latest developments in surface treatment and coating technology?
Answer:
Staying updated with the latest developments in our field is crucial. I make it a point to regularly attend industry seminars, webinars, and conferences related to surface treatment and coating technology. Additionally, I subscribe to industry publications and journals to keep up with the latest research and innovations. Networking with industry professionals and participating in online forums and discussion groups also helps me stay informed about emerging trends and best practices. This commitment to continuous learning ensures that I can provide the most up-to-date and relevant solutions to our customers.