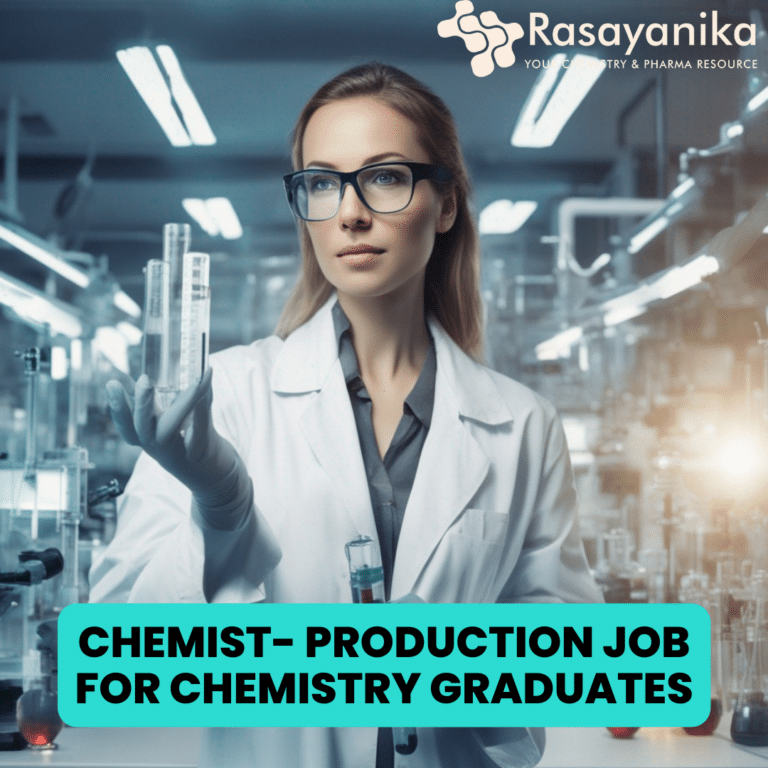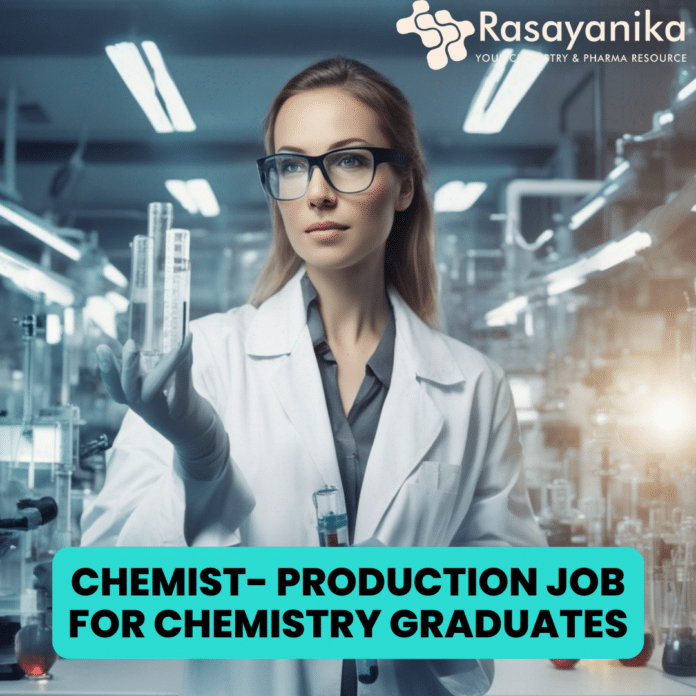 Jubilant Pharmova is Hiring Chemistry Graduates For Chemist Post
Jubilant Pharma Limited is a global integrated pharmaceutical company. Jubilant Pharmova is Hiring Chemistry Graduates For Chemist Post. Interested Candidates can check out the details below and Apply Online.
Job title: CHEMIST – PRODUCTION
Job Location: Nanjangud, Karnataka,  India
Job Company: Jubilant Pharmova Limited
Job Category: Manufacturing
Job Type: Full Time
Key Responsibility's Include:
Intermediate/Clean room/SRP:
Producing Intermediates/API/Solvent Recovery according to pre-approved instructions and to record the same in respective BPR/documents.
To perform the cleaning activity as per the procedure and to record the same in respective BCR/documents.
Maintaining the Intermediate/Pharma/SRP and equipment clean and well appropriately disinfected.
To ensure that the respective equipment is calibrated
Maintaining the respective equipment /Area in clean condition.
Online updating of equipment status boards w.r.t to equipment status.
Identifying /Labelling of accessories (e.g. Scoop /Scrapper/Hose pipe/Filter bags/ AHU filters / micron filter cartridges) and storing the same in designated place.
Identify the abnormalities associated risk and objectives by cross verifying the interlocks in equipment.
To ensure the availability of utilities and to maintain the same by requesting utility department whenever required.
Material Handling:
Receiving the raw material from the stores and storage of raw materials in the designated place
Identification and storage of intermediates/ API's in the designated place.
Maintaining the RM/ intermediate/ rejected material storage area clean and when appropriate disinfected.
To maintain the accessories per respective SOP.
Documentation:
To indent, receive and issue therequired documents with in timeline according to pre-approved instructions.
To ensure that documents being recorded contemporaneously.
To ensure the records are updating contemporaneously and to facilitate the required documents.
To ensure the availability of calibration documents where ever required.
To ensure that those documents are completed and signed.
To ensure the online entries of status board, log books and daily updating documents.
To ensure the accessories are properly maintained/ destructed as per the respective SOP and it is properly documented.
To submit the completed documents with in the timeline as per respective SOP
Experience: 1 to 5 Years of relevant experience from API industry only
Education Qualification: Degree in Science / Graduate Engineers – Chemical/Diploma in Chemical Engineering (Chemistry/Chemical/PCM/Bio-Chemistry)
Jubilant Pharmova is Hiring Chemistry Graduates For Chemist Post. Here are five Possible interview questions along with their possible answers :
Question 1: Can you describe your experience with producing intermediates and APIs in a controlled environment?
Answer: Certainly. In my previous role at [Previous Company Name], I was responsible for producing intermediates and APIs according to pre-approved instructions outlined in Batch Production Records (BPR). I ensured strict adherence to procedures to maintain product quality and consistency. I recorded all production activities, including material usage and process parameters, in the respective documents. Furthermore, I paid careful attention to maintaining cleanliness and proper disinfection of the production area and equipment to meet the highest quality standards.
Question 2: How do you handle material handling and storage in a pharmaceutical manufacturing setting?
Answer: In my previous experience, I received raw materials from the stores and stored them in designated areas, adhering to the required storage conditions. I also managed the identification and storage of intermediates and APIs separately to prevent any cross-contamination. I maintained the cleanliness and proper disinfection of the raw material storage area, ensuring compliance with safety and quality standards. Additionally, I followed Standard Operating Procedures (SOPs) to manage accessories, ensuring their proper maintenance and disposal.
Question 3: Can you discuss your approach to maintaining accurate documentation in a pharmaceutical production environment?
Answer: Absolutely. Maintaining accurate documentation is crucial in the pharmaceutical industry to ensure traceability and compliance. In my previous role, I diligently followed contemporaneous recording practices. I updated records, including status boards, log books, and daily documents, in real-time to provide a clear picture of the production process. I also ensured that all calibration documents were readily available and up-to-date. Additionally, I submitted completed documents within the specified timelines as outlined in the respective SOPs.
Question 4: How do you ensure the equipment and production areas are maintained and calibrated properly?
Answer: Maintaining equipment and production areas is vital to ensure product quality and safety. I have experience in ensuring that the equipment is regularly calibrated to maintain accuracy in measurements and process parameters. I also practice routine cleaning and disinfection of equipment and production areas, following established protocols. Moreover, I update equipment status boards online to provide real-time visibility into the operational status of equipment.
Question 5: Can you share an example of a situation where you identified and addressed a potential risk or abnormality during production?
Answer: Certainly. In a previous role, I encountered a situation where a critical interlock in a production equipment malfunctioned, which could have led to a potential safety risk and compromised product quality. I immediately halted the production process, documented the issue, and informed the maintenance team. This action prevented any adverse consequences and ensured that the equipment was thoroughly inspected and repaired before resuming production. My proactive approach and attention to detail helped prevent a potential production delay and upheld product quality standards.
These answers showcase the candidate's relevant experience, skills, and knowledge based on the job description provided. It's important to tailor the responses to your specific experiences and accomplishments.
Subscribe Rasayanika for more Chemistry and Pharma job updates..