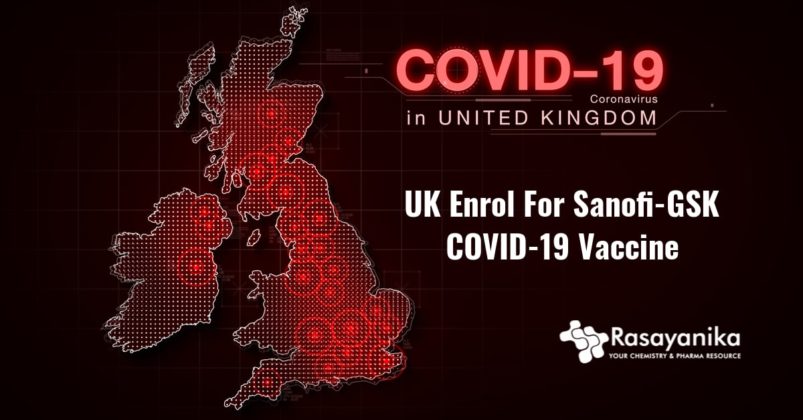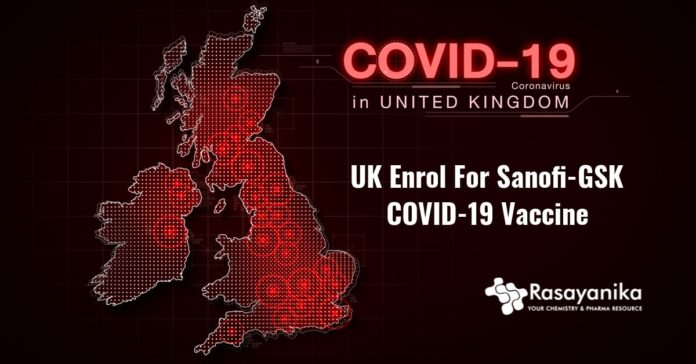 On Wednesday, the pharma giants GSK and Sanofi announced that they would supply Britain with up to 60 million doses of a potential COVID-19 vaccine.
The potential COVID-19 vaccine was developed by France based Sanofi in collaboration with the UK based pharma company GSK. The agreement covering the vaccine is subject to a "final contract."
Amid scientists and researchers around the world racing to develop a vaccine against COVID-19, discussions are ongoing by Sanofi with France, Italy, the European Commission, and other governments to make sure the global access of the vaccine.
In a statement, Sanofi and GSK said they are committed to making their vaccine for novel coronavirus affordable and globally available.
The GSK Vaccines President Roger Connor said their candidate vaccine has the potential to overcome the COVID-19 pandemic crisis across the globe.
By the first half of 2021, Sanofi is expected to receive regulatory approval for its vaccine. However, UK Business Secretary Alok Sharma said there is no guarantee, but they have to make sure in the meantime that they will have secure early access to different promising candidate vaccines like the one developed by Sanofi and GSK. That would increase their chance of finding an effective
vaccine and protect their people's lives.
Britain has already reached an agreement with biotech firms BioNTech, Valneva, and Pfizer to secure access to 90 million doses of their potential coronavirus vaccines. This includes 60 million doses of a candidate vaccine developed by France's Valneva and 30 million doses of a COVID-19 vaccine created by Germany's BioNTech and US pharma giant Pfizer.
One hundred million doses of the vaccine developed by Oxford University in partnership with AstraZeneca, which is currently under the trial, will be purchased by the government in London.
Since the outbreak of coronavirus began, Britain was one of the worst affected countries in the world.