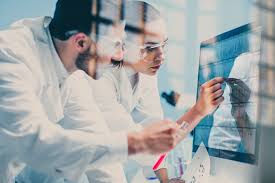 GlaxoSmithKline Pharmaceuticals Limited
GSK is one of the world's leading research based pharmaceutical and healthcare companies. GSK will be investing up to INR 1000 Crores (£100m) in a new 'state of the art' pharmaceutical factory in Vemgal (45 KMs away from main city), Bengaluru. The factory will initially supply a range of solid dose form products. After completion of the project, the factory will produce more than 9 Billions tablets and capsules per year, supplying the Indian market with product, with production ramp-up through 2017. The factory is being built to the highest international standards using the latest process technology.
Job Title:    Operational Quality Assurance Lead
Job Description:
JOB PURPOSE
To ensure GMP compliance on the production shop floor on day to day basis from Operational Quality point of view through GMP rounds, documentation review. Responsible for Batch release.
To act as first contact point for any Quality issues in area of operation.
KEY RESPONSIBILITIES
To ensure release of bulk and finished products, meeting the statutory and QMS requirements, to market and to ensure that the activities on shop floor are in compliance with regulatory and QMS requirements..
Review of batch manufacturing and packaging records
Support to other site areas e.g. QC / engineering / Logistics
Managing of deviations and participating RCAs.
Coaching and mentoring operations staff.
Review of Master BMR / draft MFR of products manufactured and packed in area of operation as per regulatory requirements and SOP.
To complete the QMS training in time and ensure the compliance with QMS in area of operation.
To carry out the gap analysis and risk assessments as per the requirement.
To support Level-2 Audits and conduct Self Inspection. To ensure compliance to all audit observations in a time bound manner.
Ensure Trend Analysis of the products is done as per SOP.
Handling of M-ERP System related to batch release and other QA transactions.
Review of SOPs and ensure SOPs for area under control are valid and meets all regulatory and QMS requirements
To conduct initial assessment of change control raised in area of operation.
Carrying out verification of area documentation like batch records, log books, status labeling etc.
Carry out in process check randomly in area of operation & document it.
Routine GEMBA and ensures timely closure of GEMBA observations.
Qualifications: 
Looking for candidates with Msc/BPharmacy/MPharmacy with 7-10 years of experience in Inprocess Quality Assurance and deviations, change control in shopfloor of formulations (Oral dosage forms)from a reputed pharma company.
Education-
UG: B.Pharma – Pharmacy
PG:MS/M.Sc(Science) – Any Specialization, M.Pharma – Pharmacy
Upload your CV to Rasayanika Talent Pool