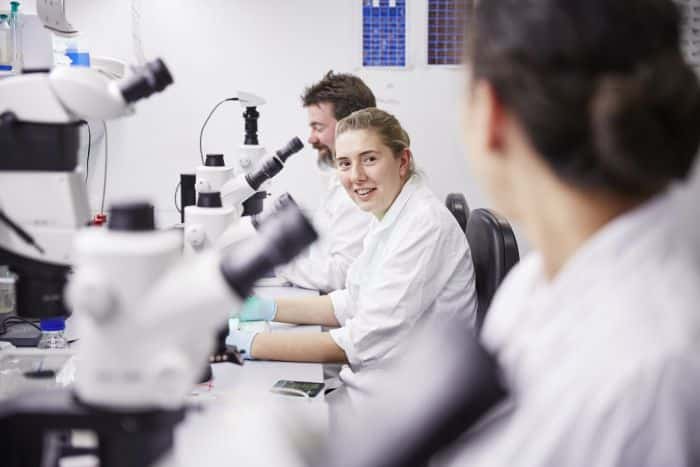 JRF/SRF/RA Positions Vacant @ Dept. of Chemistry – Goa University
Goa University
Goa University, established in June 1985 by an Act of Goa Government, is located on a picturesque campus spread over 427.49 acres area of Taleigao Plateau overlooking the Zuari Estuary, within close vicinity of the capital city of Panaji, in North Goa. Besides being the most important location for post-graduate studies, it also serves as the academic nerve-centre of the higher education system in Goa. Today Goa University, is a university of affiliated colleges, 55 of which are distributed across Goa, 30 in general education, 25 in professional education. Presently, Goa University has 12 faculties of which 6 faculties operate on the campus with 24 Departments and 3 Research Centers that offer post-graduate education in the State of Goa.(Ranked 14th among the Top Universities of India (India Today – AC Nielsen, 2014)
Job Title :  JRF/SRF/RA
No. of Posts :   1
Project Title :  Diastereo and Enantioselective Synthesis of Alkaloids containing Pyrrolidine and Piperidine Motif
Funding Agency : CSIR
Qualifications:
M.Sc. (Organic Chemistry) First class and JRF – NET qualification
SRF- 2 years research experience
RA- Ph.D.
Application Instructions :
Candidates may note that the appointment is subject to approval from CSIR. And salary as per CSIR norms for JRF/SRF/RA.
Interested candidates may approach Dr S G Tilve, Professor, Department of Chemistry along with their application (attach Xerox copies of all mark­lists/certificates etc) and original mark lists/ certificates etc., and may appear for a walk-in interview that will be held on Nov. 21, 2017 at 3.00 p.m. onwards in the Office of the Head of Chemistry Department, Goa University.