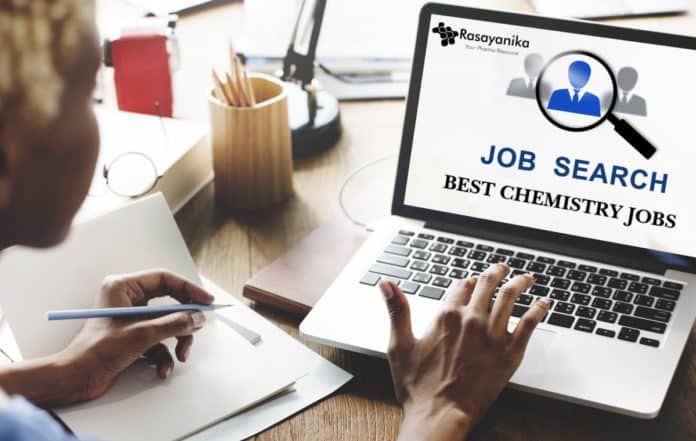 Best Chemistry Jobs – Top 10 Highest Paying Chemistry Jobs
Career is an essential aspect of anyone's life. The career path we choose has a significant impression on various other facets of our lives. Thus, it is essential to choose a career wisely. If you are a chemistry professional or student, this article is just for you! 
Here, we have discussed the best chemistry jobs you can get after earning a degree in Chemistry – With A List of Top 10 Highest Paying Chemistry Jobs!
If you are someone who loves chemistry, has a background or degree in chemistry or you are currently working towards a chemistry degree, I'm sure you would be keen on finding more about this industry and the job opportunities available in the field of chemistry. After pursuing a degree in any branch of chemistry, you can work in different job profiles in academia as well as industry – Here is A List Of Highest Paying Chemistry Jobs and the Job Profile you can expect. 
Chemistry professionals assume that the top science careers are reserved for those with advanced degrees. It is true that with a Ph.D. or Master's degree in chemistry, you can easily find a job in this field. As a chemistry professional, we should also consider that not everyone who gets a Bachelor's degree in chemistry necessarily wants a career working hands-on with chemicals. Some candidates may wish to pursue other sub-disciplines related to chemistry. 
Chemistry graduates are in high demand, and they find success in a wide range of careers, both within the chemical sciences and beyond. The average annual salary paid by the leading pharma & Chemistry companies ranges from Rs.2.2 Lakhs to Rs.9.4 Lakhs p.a.
In your course of study, you would have learned to collect & analyze numerical data, communicate your research findings clearly, use sophisticated technologies. Time management is an essential aspect if you want to make a career in this field. 
After working hard for your degree, it is evident that You might expect a decent job in this field. Not all of the good-paying chemistry jobs require a Ph.D. But the fact is, many of the science careers with the most impressive paychecks are available to people with bachelor's or even associate degrees. 
Let's have a look at Best Chemistry Jobs- Top 10 Highest Paying Chemistry Jobs
Chemical engineer: 
Chemical engineers build & design the manufacturing processes, including the equipment that converts chemical materials into commercial products. Chemical engineers are involved in designing chemical plants, equipment, industrial products, etc. In terms of employment, they are often employed in chemical plants, research labs, oil and gas refineries, etc. A bachelor's degree in chemical engineering can help you get a profile of a chemical engineer. Chemical engineers use the principles of physics, chemistry, biology, and math to work out the problems related to the production or application of chemicals, food, fuel, drugs, and many other products.
Analytical Chemist
Analytical chemists review & explore the chemical structure as well as the nature of chemical substances. During your advanced academic program, you develop various skills, including drug development, forensic analysis, and toxicology. Analytical chemists apply their skills & expertise to analyze substances, identify components' presence qualitatively and quantitatively, also how these components are behaving and reacting with one another. This analysis can comprise the analysis of drugs, food, & other various products to determine it's quality, effectiveness, quality. This makes sure that they are fit for human consumption or use. This is one of the Best Chemistry Jobs profiles one can get into for a successful career in the chemistry field.
Material scientists
Material scientists are in high demand, especially when the use of nanotechnology is on the rise. To become a material scientist, in-depth knowledge of chemistry and physics is required. As a material scientist, you will create new, custom-made materials such as metals, ceramics, & rubbers. There are hardly any opportunities at the bachelor's level, a  role of material scientist require a master's or Ph.D. in India as well as abroad. The job profile as a material scientist is challenging, but at the same time, gratifying. Materials scientists revise materials available naturally as well as synthetic substances to determine their properties, composition & how they could be transformed or modified to amplify its effectiveness or generate new articles. 
Professor
If you love teaching and spreading knowledge, the job of a professor is for you. Academicians spend their days engaged in teaching, research as well as community service. As a chemistry professor, you would be expected to design classroom courses, teach students as well as to conduct practical classes. Professors help students understand this physical world, from the reactions within our bodies to the responses in nature or outside world. Professors make the next generation of scientists, engineers, healthcare professionals. The pay in India for professors is quite decent, including the overall work-life balance. 
Forensic Scientist
Forensic Scientists are demand in India, and top government, as well as private institutes, hire Forensic Scientists. Forensic experts search as well as gather evidence from the crime site, for example, hair, blood, and other bodily fluids, including non-biological substances. They may employ computers for the examination of DNA, substances, and other evidence collected from crime scenes. Consequently, forensic experts then present this evidence for use in legal investigations & courts of law. If this field interests you, then you can go ahead and pursue the same. It has immense growth, and at the end of the day, you would be a reason for someone getting justice. It is indeed a satisfying career. 
QA & AC Chemistry Jobs
Quality Assurance and Quality Control are some of the hot jobs in any Pharma or Food tech companies. As a QA or QC executive, you would be responsible for maintaining the quality of the product. You can expect to get a job in this field after completing your master's program. With experience and expertise, your pay will increase.
Patent Examiner
If Patent Law excites you, then this job is for you. The role of a patent examiner involves searching through prior patents & examining the application to decide whether the alleged invention is sufficiently new. Patent analysts review potential patent applications. They may also work for companies that are developing products and may assess proposed outcomes to determine whether or not they could be patented. This job profile is currently trending with more patent applications on the rise from ascross the world.
Toxicologist
Toxicologists study the effects of drugs on biological systems but also check the impact of other substances, both natural & artificial. Toxicologists work with & develop methodologies for determining the harmful effects of substances. Toxicologists may also determine the dosage of a particular drug as well as assess its impact on individuals. Typical responsibilities of toxicologists include designing, planning, & undertaking controlled experiments. It may sometimes also include conducting clinical trials, devising, and testing hypothesis. The role of toxicologists requires highly skilled chemists with sound theoretical and practical knowledge. 
Research Analyst
If you are a regular follower of the rasayanika job section, you would know the frequency of this profile's vacancy. Research careers are more diverse than they might first appear, as there are various purposes to research different sectors. It may be done in a university where research is combined with teaching; in a public-sector research center, in a pharmaceutical company, working on the development of new drugs. With a bachelor's degree in chemistry enables you for a career in research as you are well-versed in crucial lab techniques and analytical methods, to conduct and report analysis, and to combine all the sciences, not just chemistry. Technician job is possible right after college, or you can utilize a chemistry degree as a first step for advanced studies in chemical research, biotechnology, nanotechnology, materials, physics, and biology. Chemistry graduates have plenty of choices to utilize their knowledge within a range of research sectors such as chemical and related industries, chemical engineering, healthcare, and more. 
 

Food Science Technologist
A Career in The Food Industry is a Lucrative one. As a food technologist, you would test food quality & safety, develop recipes with recently discovered ingredients, assess shelf-life, etc. Each day there are job vacancies posted by various Food companies, including Nestle, Britannia, Nestle, FSSAI, ITC, etc. Top MNCs are on a constant lookout for Food technologists. If you are really not sure if you would be apt for this job profile then you can always look for internship opportunities in the food industry. An internship would also help you find better job opportunities with handsome pay. 
The geographical location can also affect the salary range of Chemistry professionals. If you want to earn higher, you also to take into consideration the city where you would want to settle for work.
Below is the city-wise salary range you can expect if you are working in any field related to Chemistry :
Best Chemistry Jobs
| | |
| --- | --- |
| Cities | Average Annual Salary |
| New Delhi, Delhi | 2.3 lakh – 7 lakh |
| Bangalore, Karnataka | 2.4 lakh – 12 lakh |
| Hyderabad, Andhra Pradesh | 2.2 lakh – 12 lakh |
State-wise Average Salary Offered to candidates with an advanced degree in chemistry are listed below:
| | |
| --- | --- |
| States | Average Annual Salary Package  |
| Karnataka | Rs 2.2 to Rs 16 Lakh p.a |
| Andhra Pradesh | Rs 2.2 to Rs 10 Lakh p.a |
| Delhi | Rs 2.4 to Rs 8 Lakh p.a |
| Tamil Nadu | Rs 2.0 Lakh to Rs 11 Lakh p.a |
| Maharastra | Rs 2.4 Lakh to Rs 15 Lakh p.a |
Conclusion
The above was a list of high paying jobs for chemistry graduates. Some of the profiles may be new to you. On the other hand, you would be aware of some profiles. Your pay would increase with your experience & expertise in a particular sector. Remember, chemists are always in demand in the life science and medical industry. If you are a Ph.D., be rest assured that you would get a high paying job profile in any of the fields mentioned above.
Take your time, explore all the options, seek advice from those who are experienced, and then make a decision. Once you choose a career, work hard so that you can get into the field of your choice. In the present scenario, students are open to so many options that choosing the right career can be a challenging task for them. You must evaluate your skills and interests, study the market, and consult an experienced person and combining all these factors to make the final decision. Remember, opportunities don't just happen; you must create them.
Keep following Rasayanika's Job Sections for the Latest Information on Job Vacancies in the field of Chemistry.
Wish you good luck in your career search!
Author: Smriti Sinha & Rahul Mishra
Editor's Note: Best Chemistry Jobs, Top 10 Highest Paying Chemistry Jobs, Chemistry Research Jobs, High Paying Chemistry Jobs