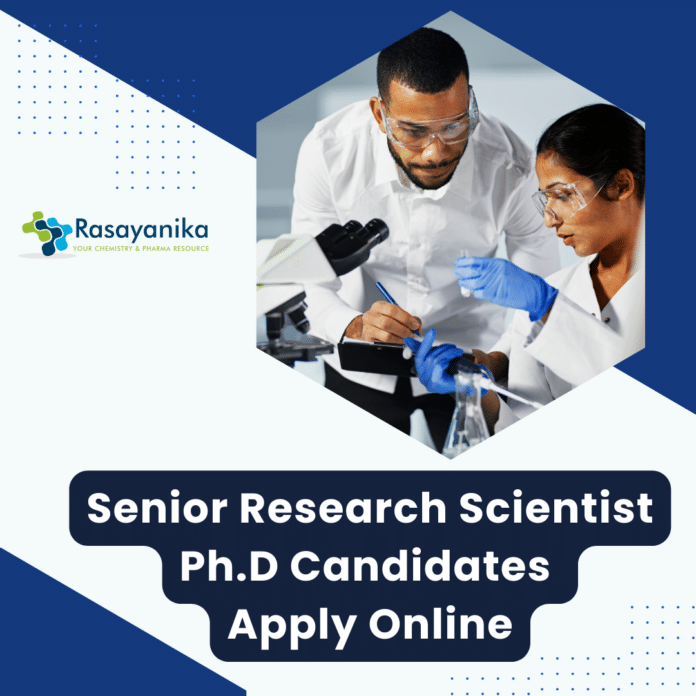 Latest Research Scientist Post at Lupin for Ph.D Candidates, Interested and eligible candidates check out all the details given for the same below
Job position: Senior Research Scientist
Job Location: Pune, India
Job Description For Research Scientist Post:
Person should have the experience in complex Injectable dosage form, Nano emulsion/Nanocrystal technology, Long acting depot, Lyophilization  and  also have the dynamic attitude for experimentation  and literature search  and having good presentation  and communication skill.
Person should have the experience of Peptide formulation development and   sameness characterization .
Education: -Ph.D Plus experience or Post Dr., M Pharm with experience
Total Experience: 3 to 8 Years
Possible interview questions may be asked for Research Scientist Post
Can you describe your experience with complex Injectable dosage forms, such as Nano emulsion and Nanocrystal technology?Answer: In my previous role at XYZ Pharmaceuticals, I led a team in the development of a novel Nano emulsion-based drug delivery system Research for a challenging drug compound. We successfully improved its solubility and bioavailability. Additionally, I worked on Nanocrystal technology for another project Research , enhancing drug stability and dissolution rates. These experiences allowed me to develop a deep understanding of complex injectable dosage forms Scientist.
Have you been involved in Long-acting depot formulation projects? If so, could you provide an example? Answer: Yes, during my tenure at ABC Pharmaceuticals, I played a crucial role in the development of a long-acting depot formulation for a widely used therapeutic peptide. We aimed to reduce the dosing frequency and improve patient compliance. Through systematic experimentation and optimization, we achieved sustained release over several weeks, demonstrating the effectiveness of the formulation in preclinical studies.
Can you share an example of a Lyophilization project you've worked on?Answer: Certainly. In my prior position at DEF Biotech, I led a Lyophilization project for a biologic product. The challenge was to maintain the product's stability during the freeze-drying process. We optimized the cycle parameters, excipients, and container-closure system to ensure product integrity. This resulted in a lyophilized product with excellent stability and reconstitution properties of drug.
How do you stay updated on the latest advancements in drug formulation and delivery?Answer: I am passionate about staying current in my field. I regularly read scientific journals, attend conferences, and participate in webinars related to drug formulation and delivery. I also engage with industry peers and collaborate on research projects to gain insights into emerging trends and technologies.
Can you provide an example of a challenging Peptide formulation project you've been involved in? Answer: Certainly. At my previous organization, I led a Peptide formulation project for a highly unstable therapeutic peptide as a Research. The goal was to develop a stable and bioavailable formulation. We employed innovative excipients and studied various formulation strategies. After extensive experimentation and characterization, we successfully developed a formulation that not only stabilized the peptide but also demonstrated consistent therapeutic efficacy in preclinical studies.
ALL THE BEST….!