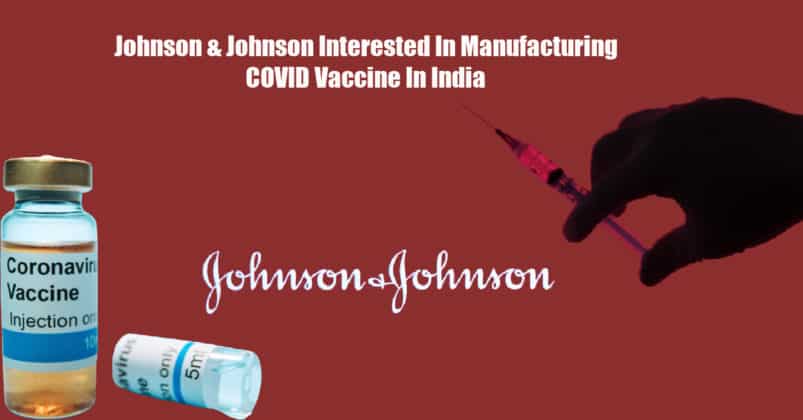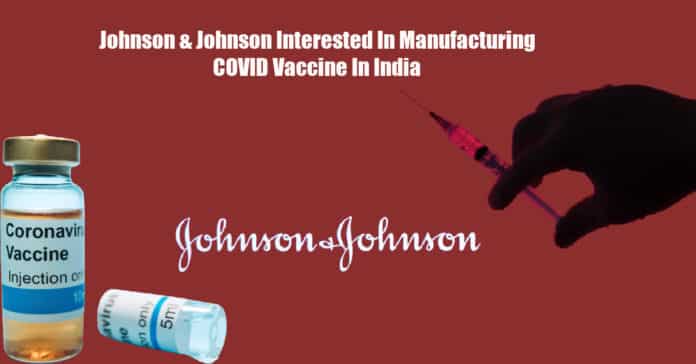 Johnson & Johnson COVID Vaccine – Company Interested In Manufacturing In India
On Tuesday, a government official revealed Johnson & Johnson's interest in manufacturing the COVID-19 vaccine in India.
NITI Aayog's member for Health and Nutrition, Vinod Kumar Paul, has spoken of India's lack of concern regarding the AstraZeneca vaccine's efficacy in the nationwide inoculation campaign.  On the other hand, there are reports of an order of 10 million more AstraZeneca vaccination doses from Serum Insitute of India from the Indian government. The program commenced on 16th January 2021 had earlier been supplied with 11 million vaccination doses by the company. An SII spokesman confirmed that the world's biggest vaccine-making pharma would be providing the additional doses as part of their agreement with the government, which talks about selling 100 million dosages to the Indian government at a price of ₹200 or $2.74 each.
Johnson & Johnson COVID vaccine is expected to be manufactured for use along with the 2 vaccines already being used in the Indian vaccination program, i.e., Bharat Biotech's Covaxin AstraZeneca's SII-manufactured Covishield. This is said to be the world's most extensive immunization program to administer the 2 shots to 300 million people by August 2021. By March, it is estimated that the administration that commenced with that of healthcare and frontline workers will reach the elderly and those with pre-existing health conditions.
In the coming few months, the vaccine regulator is expected to approve ZyCov-D by Cadila Healthcare and Sputnik V by Russia. Regarding coronavirus cases, the number peaked at 100,000 in mid-September and now stands at 10.85 million, said to be the highest number after the US, where the Johnson & Johnson COVID vaccine is from. Between February 8th and 9th, there have been 9,110 cases more according to the Health Ministry. Over the last 4 days, lesser than 100 fatalities have occurred, raising the total number of deaths to 155,000.