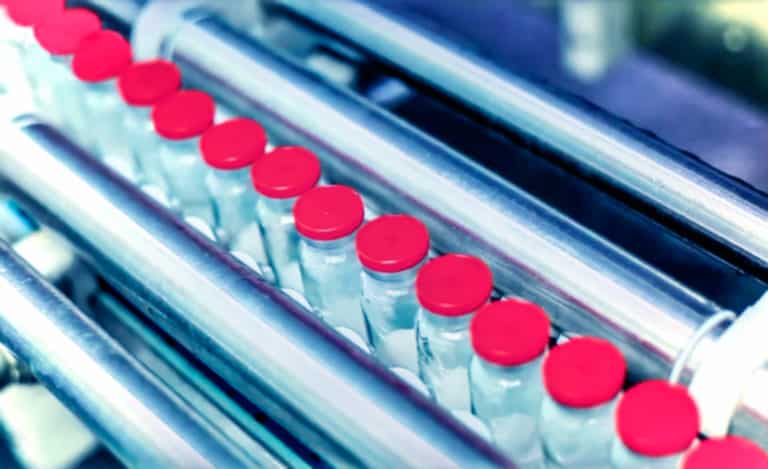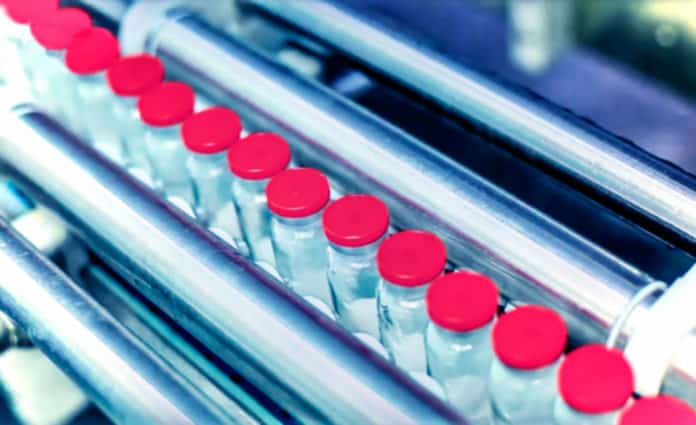 FDA warned Indian Pharma Firms for Misbranding and Selling Unapproved Medicines.
Indian pharma companies received 34% of the warnings from the United States Food and Drug Administration (FDA) issued for misbranding, selling unapproved medicines as well as for violating Current Good Management Practices so far this year.
FDA issued 38 warning letters to pharmaceutical companies in 2019, according to the data as of August 21, and of these FDA warnings to Pharma firms all over the world about 13 i.e, 34 percent, were to Indian pharma companies including major players in the field like Emcure Pharmaceuticals Ltd and Aurobindo Pharma Ltd, according to Food and Drug Administration records. Pharmaceutical companies in the United States received most of these FDA warnings i.e, about 15.
Violating CGMP by pharma company or a drug manufacturer can always result in their product being categorized as adulterated according to the section 501(a)(2)(B) of the Federal Food, Drug, and Cosmetic Act. Other constituents of CGMP violations include management oversight, batch failures, non-conformity to standards, contamination, etc.
The reason for such a high number of FDA warning letters to Indian pharma firms is a relatively higher number of inspections done in the country, Sudarshan Jain, general secretary, Indian Pharmaceutical Alliance, told Down To Earth.
Jain, while giving a reason for the high number of inspections, added that India is the biggest exporter to the US market. But, according to the United States International Trade Commission data, India is the fourth-largest exporter of pharmaceutical products to the USA.
When asked again, he added that India ranked second in terms of volume of about 59 million kilograms in 2015 alone, according to the US Department of Commerce. This website has changed its format and does not provide export volume data anymore.
The FDA warnings against these 13 Indian Pharma companies are:
Charges
Companies
Type of Product
FDA warned Indian Pharma for Violation of CGMP/Adulteration
Emcure Pharmaceuticals Ltd
Finished Pharmaceutical product
Lantech Pharmaceuticals Ltd
Active Pharmaceutical Ingredient (API)
Indoco Remedies Ltd
Finished Pharmaceutical product
Strides Pharma Science Ltd
Finished Pharmaceutical product
Aurobindo Pharma Ltd
API
Rxhomeo Pvt Ltd
Finished Pharmaceutical product
Glint Cosmetics Pvt Ltd
Finished Pharmaceutical product
Centurion Laboratories Pvt Ltd
Finished Pharma product
B. Jain Pharmaceuticals Pvt Ltd
Finished Pharmaceutical product
Anicare Pharmaceuticals Pvt Ltd
Finished Pharmaceutical product
Jubilant Generics Ltd
Finished Pharmaceutical product
Hospira Healthcare India Pvt Ltd
Finished Pharma product
Vipor Chemicals Private Ltd
API
FDA warned India Pharma firms for Misbranding
Glint Cosmetics Pvt Ltd
Finished Pharmaceutical product
Anicare Pharmaceuticals Pvt Ltd
Finished Pharmaceutical product
FDA warned Indian Pharma firms for Marketing Unapproved medicines
Glint Cosmetics Pvt Ltd
Finished Pharmaceutical product
Repeat offenders
Dinesh S Thakur, a public health activist, said that the FDA warning has been consistent to these Indian Pharma firms across the last five years as some of these FDA warning 2019 recipients are repeat offenders.
Thakur told DTE that there is inadequate oversight of cutting corners and lack of any accountability towards patients who consume these so-called medicines.
FDA record shows that two companies of the current warned companies had received letters from the US food drug regulatory authority before this. Emcure was warned once in 2016 and Indoco once in 2017. FDA has asked Indoco Pharmaceuticals to engage a CGMP consultant twice, in 2017 as well as in 2019.
With the share going up to 50 percent in 2015, FDA warning letters to Indian pharmaceutical companies have been historically high.
59th Parliamentary Committee report mentions that most of the ills besetting the system of drugs regulation in India are mainly due to the skewed priorities as well as the perceptions of Central Drugs Standard Control Organisation (CDSCO).
It also added that for about decades together it has always been according to primacy to the propagation as well as the facilitation of the drugs industry, due to which, unfortunately, the interest of the biggest stakeholder i.e. the consumer has never been ensured.
Moreover, the contents of the FDA warning letters to Indian Pharma firms bring out certain prevailing patterns of violations indicating industry-wide problems.
Quality control
Out of 13 companies received FDA warning, seven was pulled up for having inefficient quality control units. The FDA warning letters stated that quality control units in B Jain Pharma & Strides Pharma along with Glint Cosmetics either did not provide adequate oversight or lacked appropriate control over quality testing of their products.
In the case of Strides pharma, the inspectors were able to find the evidence of uncontrolled shredding of documents as well as discarded CGMP documents, some of which were just seven days old. The FDA inspectors also warned Rxhomeo for not testing incoming materials for quality. And in case of  Jubilant Generics, they had not conformed to appropriate testing procedures in the production process. Indoco's and Anicare Pharma's quality control units were also found to be inadequate as well.
API contamination
The recurring FDA warning against all three API manufacturers in India — Lantech Pharmaceuticals Ltd, Aurobindo Pharma, and Vipor Chemicals Pvt Ltd. was the maintenance oversight with respect to active pharmaceutical ingredient (API) contamination.
The FDA warning letter to Vipor highlighted its failure in establishing and following adequate written procedures for cleaning equipment as well as a release for use in the manufacture of API.
FDA found that Lantech followed inadequate cleaning procedures like Vipor. According to the FDA warning letter to Aurobindo, they had failed to ensure that equipment surfaces in contact with API do not alter the quality of the API beyond the official & established specifications by FDA.
Data integrity
The FDA warned Hospira Healthcare, Centurion Laboratories, and Indoco Remedies for not maintaining their laboratory records properly and systematically.
FDA warned Glint Cosmetics and Rxhomeo for not having proper control to ensure that only authorized personnel instituted changes in master production and control their records. Strides Pharmaceuticals was also asked by the FDA to remedy their data management techniques for better compliance with FDA standards and establishments.
Cleanliness
FDA inspectors learned that Centurion and Anicare Pharma had failed to follow written procedures for cleaning and maintenance of equipment. FDA noted that even B Jain Pharma had also failed to clean and maintain appropriate sanitation. B Jain Pharma didn't sterilize their equipment and utensils at recommended appropriate intervals.
Even though the percent of FDA warning letters to Indian BioPharma companies has shrunk, the India Pharma industry has a long way to go!
Author: Ria Roy
Upload your CV to Rasayanika Talent Pool