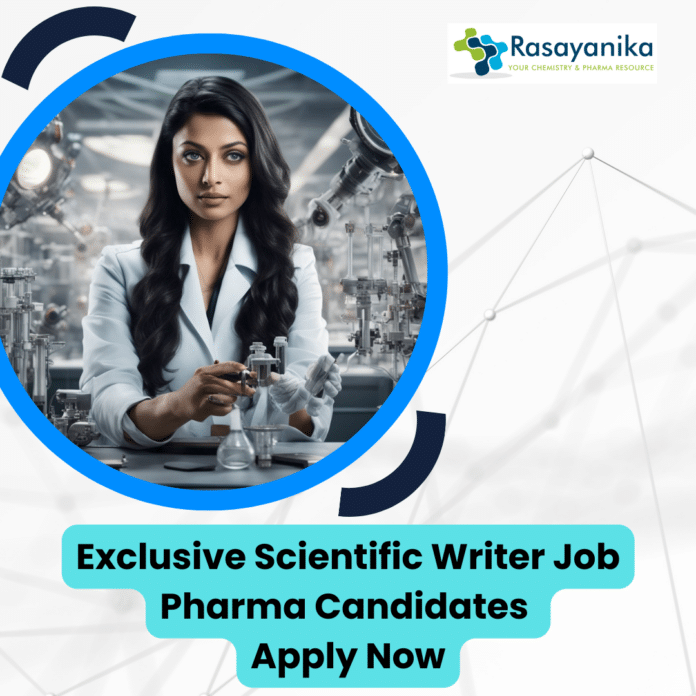 Job Position: Senior Associate Scientific Writing
Job Location:  Bengaluru, Karnataka, India
Job Description: 
We are a technology-led healthcare solutions provider. We are driven by our purpose to enable healthcare organizations be future ready. We offer accelerated, global growth opportunities for talent that's bold, industrious and nimble. With Indegene, you gain a unique career experience that celebrates entrepreneurship, and is guided by passion, innovation, collaboration and empathy. To explore exciting opportunities at the convergence of healthcare and technology, check out www.careers.indegene.com
What if we told you that you can move to an exciting role in an entrepreneurial organization without the usual risks associated with it?
We understand that you are looking for growth in your career at this point and we would love for you to join us in our journey and grow with us. At Indegene, our roles come with the excitement you require at this stage of your career with the reliability you seek. We believe in creating leaders of tomorrow and mentor our leads to help them grow and nurture them as people managers and account managers.
We are a rapidly growing global organization and are scouting for the best talent for this phase of growth. With us, you
are at the intersection of two of the most exciting industries of healthcare and technology. We offer global opportunities with fast-track careers while you work with a team that is fueled by purpose. The combination of this will lead to a truly differentiated experience for you. If this excites you, then apply below.
Job description Senior Associate for Scientific Writer:
Prepare review of literature, abstracts, posters, slide-decks, and manuscripts (complex) from various data sources including clinical study reports, protocols, etc.
Develop materials that are scientifically accurate, medically relevant, and adhere to the required branding guidelines within the stipulated time
Understand and define client requirements at the project kick-off stage; these include defining SLAs and turnaround times
Develop and fact-check scientific content across indications
Compliant to various pharma regulations and guidelines and ensuring that it is supported by authentic and up-to-date references
Respond and deliver ad-hoc requests from the clients within the stipulated turnaround time
Coordinate with the medical writing lead, project lead, graphics team, and if
required, directly with the client
Require to carry out peer reviews as well as content developed by juniors as
per client expectations
Specialized knowledge and experience in the proprietary tool i.e., DataVision, PubsHub PM Solution for maintaining version control, establishing publication timelines, and communicating them to the management. The beneficiary is responsible to create the project in the tool by providing appropriate project details, project documents, milestones, and project attributes (such as journals, project status, citation etc.). Also, responsible to manage concurrent, sequential, and hybrid workflows.
Good communication skills (written and verbal) to enable direct client/author communications
Desired Qualifications and Skills for Scientific Writer:
Minimum 3 to 7 years of medical/scientific writing in pharmaceutical companies/ medical communications agencies
Understanding Scientific of any specialty area of medicine (preferred) or an overall understanding of the medical field
Strong flair and passion for writing Scientific
Strong written and verbal communication/presentation skills
Passion for networking.
Being up-to-date with the latest technical/scientific developments and relating them to various Scientific projects.
Skilled with use of Microsoft tools
M. Pharm/ Pharm. D/Ph.D with publication or medical writing and publication coordination experience
Possible interview questions may be asked for Scientific Writer
Can you describe your experience in preparing and reviewing complex scientific documents, such as clinical study reports, manuscripts, and posters, and how you ensure the accuracy and adherence to branding guidelines? Answer: "In my previous role as a Scientific Writer, I had the opportunity to prepare and review various scientific documents. I start by thoroughly understanding the source data, such as clinical study Scientific reports, and then work on creating materials that are not only scientifically accurate but also align with the required branding guidelines. Attention to detail, fact-checking, and adherence to pharma regulations are integral to my work."
How do you approach defining client requirements and ensuring SLAs and turnaround times are met for scientific writing projects? Answer: "At the project kick-off stage as a Scientific Writer , it's crucial to define client requirements, including SLAs and turnaround times. This involves clear communication and understanding of the client's expectations. I create a project plan that outlines milestones and timelines, and I work closely with the team to ensure we meet or exceed these expectations."
Could you share an example of a challenging ad-hoc request from a client and how you successfully delivered within the stipulated turnaround time?Answer: "Certainly, I once received an urgent ad-hoc request from a client that required a comprehensive literature review and scientific content development within a very tight timeline. I prioritized the tasks, collaborated effectively with the team, and maintained open communication with the client. We successfully delivered Scientific the request on time, meeting the client's needs for Scientific Writer."
Can you explain your experience with maintaining version control and establishing publication timelines using specialized tools like DataVision and PubsHub PM Solution? Answer: "I have extensive experience as a Scientific Writer with tools like DataVision and PubsHub PM Solution for maintaining version control, setting up publication timelines, and managing publication-related attributes. These tools are crucial for ensuring the efficient flow of projects, meeting deadlines, and maintaining document integrity."
How do you stay up-to-date with the latest scientific developments in your field, and how do you incorporate this knowledge into your writing projects? Answer: "To stay current Scientific, I regularly engage in networking, attend scientific conferences, and follow reputable journals and publications. This allows me to stay informed about the latest developments. When working on writing projects, I ensure that the content is not only accurate but also incorporates the most recent scientific advancements relevant to the topic ."