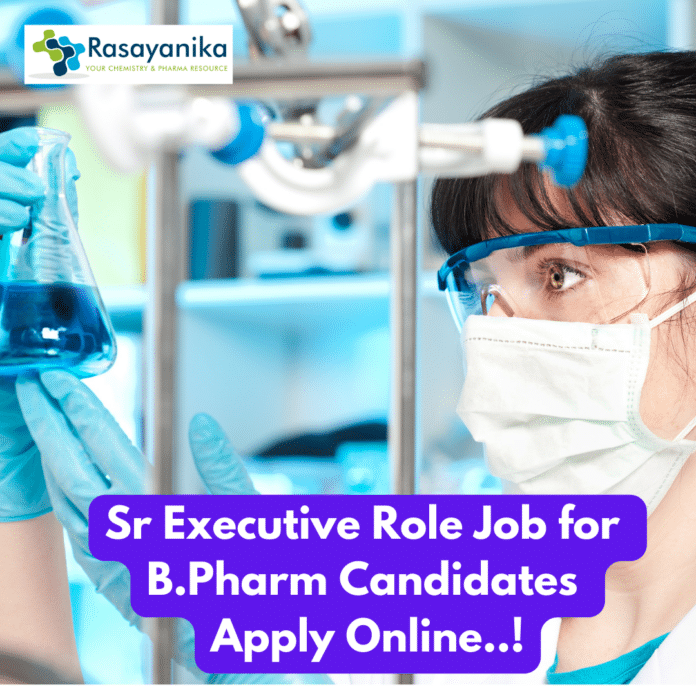 Latest Executive Role at Novartis, Interested and eligible candidates check out all the details given fo the same below apply online
Job Position: Sr Executive NCQ
Job Location: Mumbai
Company / Legal Entity: Nov Hltcr Shared Services Ind
Shift Work: No
Functional Area: Quality
About the Role:
Monitor quality governance and compliance in the Country organization in all GxP related areas (Supply chain, C&F Ware house, Market Compliant, Artwork Management , Batch Release etc) to ensure that all aspects of the operational business comply with cGxP, legal and regulatory requirements and the Novartis Pharma Corporate Quality Manual and Policies.
Key Responsibilities for Executive Role at Novartis :
Ensure implementation, maintenance and upgrading of the local Quality System and Standard Operating Procedures in order to drive compliance of all cGXP and Pharmacovigilance related processes and tasks with local/International regulatory requirements and the Novartis Quality Manual.
Actively involved in ensuring quality governance and quality planning in the Country organization through the establishment and implementation of the annual Quality Plan, appropriate Key Quality Indicators, and Quality Risk Assessments.
 Ensure that a local Quality System and Standard Operating Procedures are in place for all GxP related activities and that compliance with cGMP is maintained through training and internal audits.
Ensure that all drug products are released in accordance with the registered specifications and are released to the market in accordance with local regulations and ensure that a respective Change Control procedure is in place. (Batch Release).
 Ensure that all aspects of the handling and distribution of pharmaceutical products at Novartis India Limited through Central Warehouse & C & F's comply with the requirements of the Novartis Pharma Quality Manual and Policies and meet all relevant cGMP, regulatory and legislative requirements.
Visit, supervise and co-ordinate CPO Vendors(C&Fs, Stickering site etc) activities and ensure that vendor perform the respective activities are in compliance with Novartis Standards.
Participate in resolving all Critical Quality Issues (deviations, complaints, recalls, counterfeits and product tampering, stability failures, etc) according to the Quality Assurance Agreement and the Novartis Pharma Quality Manual. Ensure investigations are correctly executed. Ensure they are updated in AQWA (Adaptable Quality Workflow Application)
Ensure that Change requests, either from the External Supplier/Vendor or from Novartis CPO, are managed according to the Quality Assurance Agreement and/or Novartis SOPs from receipt, through to the implementation and closure.
 Responsible for preparing Quality trends and driving Continuous improvement for processes and product quality performance.
Provide the quality presence and in-put to Compliance / Technical meetings with the CPO Vendors and establish good working relationships with clear communication and defined actions and goals. In addition, provide support to internal functions (BD&L, CRO and other functions) by evaluation and decision of new products as per Novartis Pharma Quality Manual and standards. Perform the required periodic review and make recommendations for amendments to the evaluation based on identified needs and issues.
Division & Inclusion/EEO
We are committed to building an outstanding, inclusive work environment and diverse teams representative of the patients and communities we serve
Essential Requirements for Executive Role at Novartis :
• 4+ years of experience in QA / QC. Knowledge of cGMP and regulatory compliance of all relevant operations like C and F cold chain etc.
• Proficient in communicating with vendors and internal customers
• Interacting with people from interface functions in the local organization. Support for resolving GMP and GxP related issues. Operational Excellence, Breakthrough Analysis, Being Resilient, Continuous Learning, Interpersonal Savvy.
Desirable Requirements for Executive Role at Novartis :
• B.Sc., B. Pharm Post graduate Diploma added advantage
• Local language, English & Hindi fluent in speaking / writing
Possible interview questions may be asked for Executive Role at Novartis
1. Can you describe your experience in Quality Assurance and Quality Control (QA/QC) in a regulated environment?
Answer: In my previous role at [Previous Company], I was responsible for QA/QC activities in a highly regulated environment. This included ensuring compliance with cGMP and other regulatory requirements. I conducted quality audits, implemented quality systems, and managed deviations and investigations.
2. How do you stay updated with the latest regulatory changes and compliance standards in the pharmaceutical industry?
Answer: Staying updated with regulatory changes is crucial. I regularly attend industry conferences, subscribe to regulatory newsletters, and participate in training programs to ensure that I am well-informed about the latest requirements for Executive.
3. Can you explain your experience in managing vendor relationships and ensuring their compliance with quality standards?
Answer: In my previous role, I had extensive experience in managing vendor relationships. I ensured that vendors complied with our quality standards through regular audits, performance evaluations, and clear communication. This collaboration resulted in improved quality and compliance.
4. How do you handle critical quality issues such as deviations, complaints, recalls, or stability failures?
Answer: Handling critical quality issues requires a systematic approach. I ensure that deviations and complaints are thoroughly investigated, root causes identified, and corrective and preventive actions (CAPAs) implemented promptly. Recalls are managed according to regulatory requirements and our quality procedures.
5. Can you describe your experience with change control procedures and how you ensure that changes are implemented smoothly without compromising quality?
Answer: Change control is a critical aspect of QA. I have experience in managing change requests from evaluation to implementation. This involves assessing the impact of changes on quality, conducting risk assessments, and ensuring that changes are properly documented, reviewed, and approved.