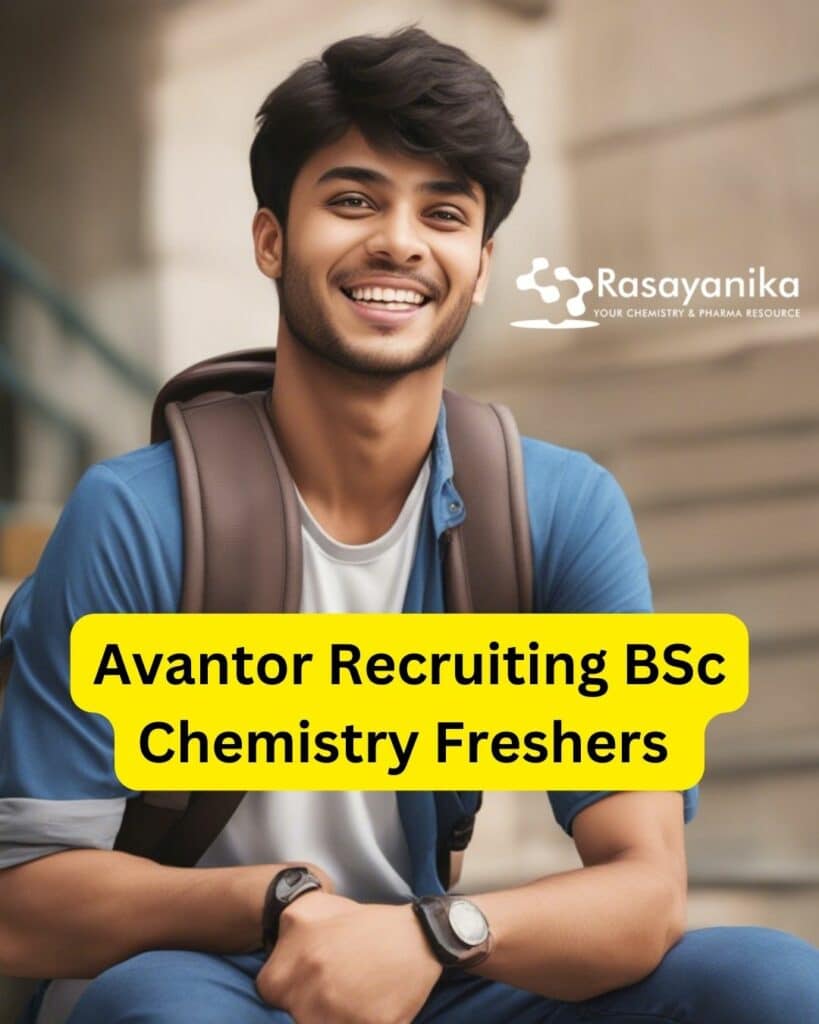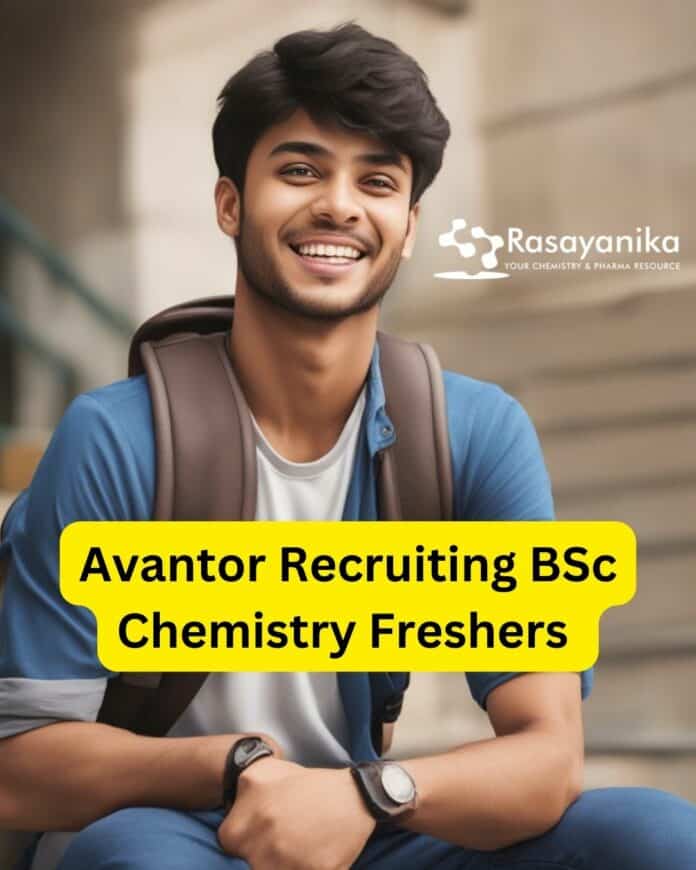 Avantor freshers job opening 2023, chemistry job opening 2023, freshers job opening 2023, chemistry job opening 2023, MSC Chemistry job opening 2023, Intrested and eligible candidates may check out all the details on the same below:
Job Title: Associate Life Science (Chemistry) 0 to 2 years only
Location: Coimbatore, IND
Job Summary
Entry-level position; provide initial technical product support to customers by handling inquiries and troubleshooting basic technical product-related issues. Gather information to identify and assess nature of problem. Record incident in a tracking system to maintain log of product issues for escalation and product development teams. Typically refer to transcript or established process in training manuals and guides to recommend solutions.
Escalate complex issues to higher-level technical product support specialists or management.
Eligbility Criteria:
0-6 months experience required.
Minimum of a graduate degree in Chemistry/Life science or an equivalent subject.
Flexibility to work in Night shifts is a must.
Excellent communication skills (verbal and written)
Strong organizational skills with exceptional attention to detail and accuracy
Efficiency in a deadline-driven environment with multiple concurrent assignments
SAP experience as a user is considered a plus
Strong interpersonal skills
Good analytical and problem-solving skills
Good organizational skills
Strong computer skills including Word, Excel and Access
Here are five possible interview questions along with sample answers for the Associate Life Science position:
Question: Can you describe your educational background and any relevant coursework or projects related to chemistry or life sciences?
Answer: I have a bachelor's degree in Chemistry, which provided me with a solid foundation in chemical principles and laboratory techniques. During my studies, I conducted research projects in biochemistry and microbiology, where I developed practical skills that are directly applicable to this role. Additionally, I completed coursework in subjects such as molecular biology and organic chemistry, which further enriched my understanding of life sciences.
Question: How do you handle troubleshooting technical product-related issues? Can you provide an example of a challenging issue you've resolved in the past?
Answer: When troubleshooting technical product-related issues, I start by gathering all relevant information to understand the nature of the problem. I carefully listen to the customer's concerns and follow established protocols or training manuals to recommend solutions. For example, in my previous role, I encountered a complex issue involving a laboratory instrument malfunction. By carefully following the troubleshooting guide and collaborating with our technical support team, we identified a software glitch as the root cause and provided the customer with step-by-step instructions to resolve the issue.
Question: This position requires working night shifts. How do you plan to manage and adapt to a night shift schedule effectively?
Answer: I understand the importance of flexibility in this role, including the need to work night shifts. To adapt to a night shift schedule, I would establish a consistent sleep routine, ensuring I get enough rest during the day. I would also plan my meals and activities accordingly to maintain alertness during the night hours. Additionally, I believe open communication and teamwork with colleagues working similar shifts can help create a supportive and productive work environment during night shifts.
Question: Can you provide an example of a situation where you demonstrated strong organizational skills and attention to detail?
Answer: In my previous role, I was responsible for maintaining an inventory of laboratory supplies. To ensure accuracy and efficiency, I implemented a systematic tracking system that involved labeling, categorizing, and regular auditing of supplies. This meticulous approach helped reduce errors in supply orders and ensured that researchers had the necessary materials on time. It also demonstrated my commitment to maintaining high standards of organization and attention to detail.
Question: Do you have any experience with SAP as a user? How might this experience be beneficial in this role?
Answer: While I don't have direct experience with SAP, I am tech-savvy and a quick learner. I understand that SAP is a widely used enterprise resource planning software, and my proficiency in using software tools, such as Word, Excel, and Access, demonstrates my ability to adapt to and effectively utilize new software platforms. I'm confident that I can quickly acquire the necessary skills to navigate SAP and use it effectively in this role if required.
Recruiting BSc Chemistry Freshers Recruiting BSc Chemistry Freshers Looking for latest chemistry and Pharma job openings, follow Rasayanika Facebook and Telegram and subscribe to our youtube channel for the latest updates on chemistry and Pharma job.