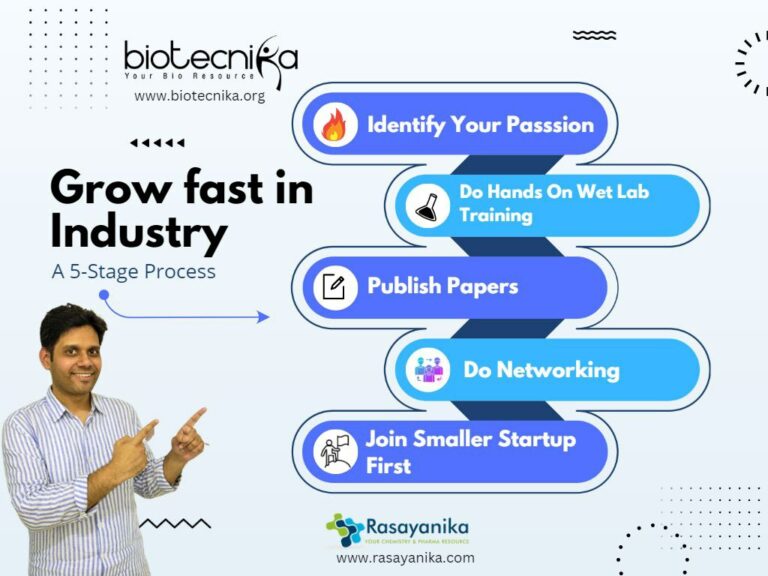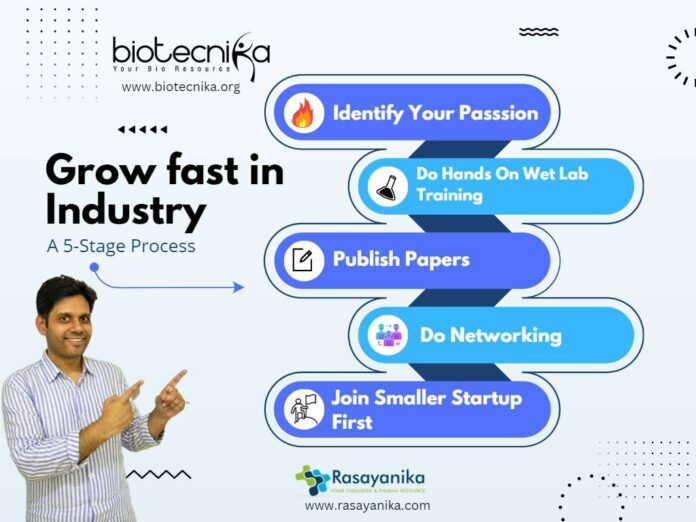 Industry – 5 Steps to Fast-Track Your Success
Are you ready to take your career in the industry to the next level? Whether you're a recent graduate or a seasoned professional, there are ways to fast-track your growth and achieve success. In this article, we'll outline a 5-stage process to help you grow fast in the industry and reach your goals.
Identify your passion 🔍
The first step in growing fast in the industry is to identify your passion. What drives you? What are you truly interested in? Finding your passion and letting it guide your journey to success is key. It will motivate you, inspire you, and keep you focused on your goals.
Do Hands-on Wet Lab Training 🧪
Once you've identified your passion, gaining practical expertise is the next step. Doing hands-on wet lab training is a great way to gain practical knowledge and skills. You'll learn how to use scientific equipment, conduct experiments, and analyze data. Immersive training will give you the confidence to take on more complex tasks and projects.
Publish Papers 📄
Another way to showcase your knowledge and contribute to the scientific community is to publish papers. By sharing your research findings, you'll establish
yourself as an expert in your field and gain recognition. Publishing papers will also help you build your network and connect with other professionals in the industry.
Do Networking 🤝
Expanding your professional circle and building meaningful connections is essential for growing fast in the industry. Attend conferences, workshops, and other industry events to meet other professionals and exchange ideas. Networking will also help you learn about new job opportunities and stay up-to-date with the latest trends and developments in the industry.
Join Smaller Startup First 🚀
Finally, kickstart your career by joining a smaller startup. Working for a smaller company will give you the opportunity to take on more responsibilities and learn new skills. You'll be able to contribute to the company's success and grow with it. Joining a smaller startup first will also give you the chance to build your network and establish yourself as a valuable asset in the industry.
By following this 5-stage process, you can fast-track your growth in the industry and achieve success. Identify your passion, gain hands-on experience, publish papers, network, and join a smaller startup. Unlock your potential and reach your goals.
Looking for latest chemistry and Pharma job openings, follow Rasayanika Facebook and Telegram and subscribe to our youtube channel for the latest updates on chemistry and Pharma jobs and much more