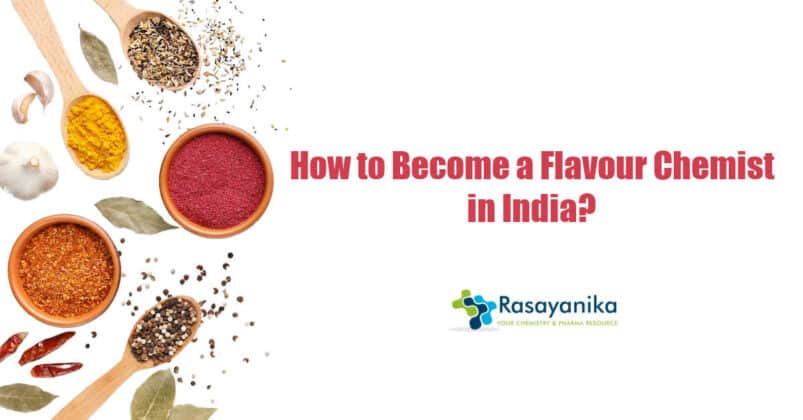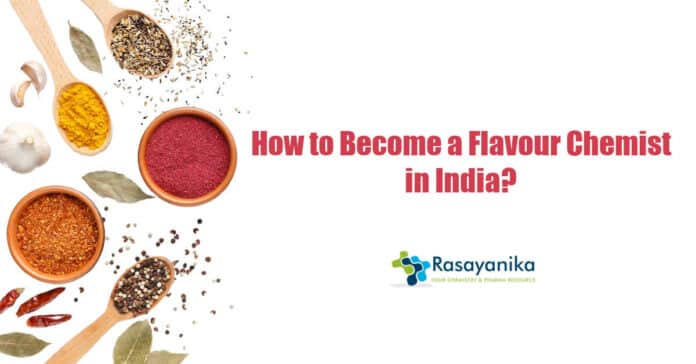 Flavour Chemistry Career Path
Are you a foodie who loves everything about foods and all their different flavours? Do you wonder about the creation and manipulation of new and exciting flavours in food products? If yes, then a career in flavour chemistry might be perfect for you.
What is Flavour Chemistry?
Flavour chemistry is the science of detecting and understanding flavours. The taste, texture, aroma, and mouthfeel form the physical and sensational aspects of food. What really brings out the characteristic flavours of food is its chemical properties and chemical constituents. Flavour chemistry involves understanding, creating, and modifying these flavours to bring about tasty and long-lasting food items. Flavour chemistry is an amalgamation of chemistry, food science, and biology.
Who is a Flavourist/Flavour Chemist?
Sour, salty, sweet, bitter, and savoury (umami) are the main flavours present in food. A food chemist enhances these flavours in a food item in the right proportions. They don't just create abstract flavours and aromas but seek to modify, maintain, or recreate various food properties. They use various scientific and analytical techniques for this purpose.
The properties that a food chemist seeks to alter or generate are called olfactory and gustatory properties. Olfactory aspects of food relate to the smell and aroma, while gustatory properties refer to the food's sensory aspects that manifest upon ingestion.
The job of a flavourist is not just that but to ensure that flavour remains intact even during processing, heating, or refrigeration. These processes could lead to a loss in flavour, which a flavour chemist seeks to preserve.
Responsibilities of a Flavour Chemist
Along a flavour chemistry career path, a flavourist has many responsibilities. Some of them are described below:
Regular and effective use of technical knowledge related to aroma and flavour. Improvement in the taste and safety of food enhances its marketability.
Recreation of certain tastes found in natural food by analyzing its components. The exact flavour is understood from the nutritional content and its proportion in the food item. These nutritional components consist of fats, proteins, and carbohydrates. The varying proportion of these components decide the taste, aroma, and preservability.
Certain foods need additives derived from the matching and modification of different oils (essential and aromatic), synthetic and chemical additives, and plant extracts. Flavour chemists do this job.
Research involves experimentation which here, refers to that of flavours and chemicals. The absence of any strict formula gives you full freedom to try different combinations to create new and fascinating flavours.
Freezing, boiling, and cooking often alters a food's flavour. Even with such processing, the non-alteration of flavours is most desirable. The flavour chemist also takes care of this aspect.
Food manufacturing companies have test kitchens where you can create and modify different flavours applied to marketable food products.
Job Prospects
Along a flavor chemistry career path, an individual has many different job opportunities. The various sectors and opportunities in them are discussed below.
The food and beverage industry provides the most opportunities to flavour chemists to provide finished products or consultancy services to enhance flavour and marketability. The industry includes the manufacturing of baking, agricultural feed, and other food products.
Medicine is known to be incredibly bitter and unpleasant. So is the case with several healthcare products like toothpaste, skincare creams, soaps, etc. The flavour chemists ensure better flavour and aroma in these products to improve their appeal to the consumers.
Scientists who work in the flavour industry have the exciting job of creating and modifying new and different flavours in various products. They can also refer to older flavours for inspiration.
Haircare products, creams, and lipsticks hold certain fragrances and flavours (for lipsticks). A flavour chemist in the cosmetics industry ensures attractive properties for these beauty products to increase their appeal to the consumer's sensory organs.
For people in the industry or research to understand and perform the above tasks, they need proper guidance from able instructors. Experienced and knowledgeable flavourists can impart their valuable knowledge to budding flavor chemists in schools, colleges, and universities.
Educational Requirements of a Flavour Chemist
The flavour chemistry career path is a long and satisfying one that gives wings to both your taste buds and your imagination. Flavour chemists mainly thrive with experience. However, there are some basic educational qualifications that one has to fulfil to become a flavour chemist.
12th grade – An aspiring flavour chemist starts taking up science in class 12 or 2nd PU or intermediate level.
Bachelors degree – A bachelor's degree with chemistry or biochemistry as one of the subjects is mandatory. Therefore, students from fields of food technology, food processing, nutrition, life sciences, and chemical sciences may be eligible for the post of flavour chemist.
Masters degree – A master's degree increases your knowledge and scope for employment. Aspiring food chemists are expected to have a bachelor's degree in chemistry, biochemistry, or food science. However, some startups also prefer life science graduates with good biochemistry r chemistry knowledge.
PhD. – Although a PhD isn't compulsory for employment in the industry, a penchant for research can be nurtured by enrolling in a doctoral degree where you will get the opportunity to discover new flavours and experiment with old ones.
A minimum period of 6 months is spent in apprenticeship before joining the industry after a bachelor's degree or higher.
Best Institutes/Colleges 
To embark on a flavour chemistry career path, you need your basic skills from the country's best institutes. These include:
Skills Required
Flavour Chemistry is basically a job that you learn on the go and one you improve with experience.
The skills that one requires to sustain on a flavour chemistry career path are as follows:
A good understanding of chemistry and biochemistry
Strong gustatory and olfactory sensory skills
Analytical skills
Observational skills
Attention to detail and minute aspects of food
Creativity
Courage to try new things
Companies that Hire Flavour Chemists
Some of the companies that employ and encourage those on a flavor chemistry career path are as follows:
Salary Prospects
The salary one receives in a flavour chemistry career path grows with time, experience, and skill improvement. An apprentice or intern may be paid ₹7,000-₹10,000. However, with sufficient experience and achievements to one's name, you can earn ₹1,80,000-₹7,00,000 per annum.
Scope of Flavour Chemistry
The scope of flavour chemistry is always massive. Who wouldn't require better flavours and fragrances in food and chemical products? However, the path isn't that easy as it requires tons of hard work and dedication. The flavour chemist at an entry-level is only an apprentice or intern. And needs 4-5 years to be established. Although the demand for flavour chemists is great, there aren't many in the country with enough experience or accolades. Therefore, there is tremendous scope for flavour chemists in India, especially with the emergence of different food, chemical, and bioscience companies.