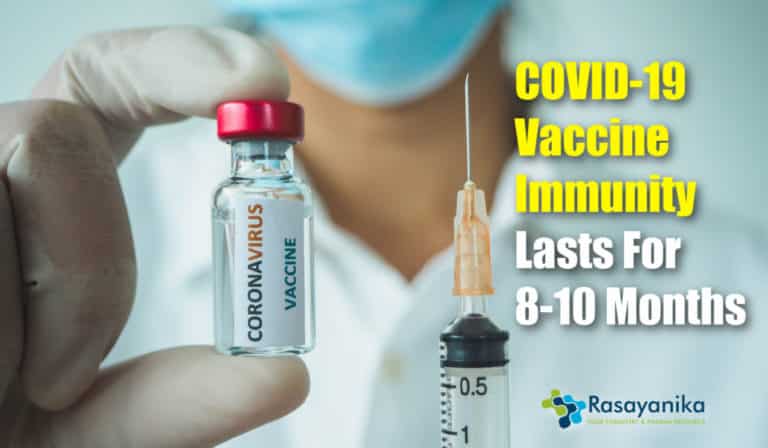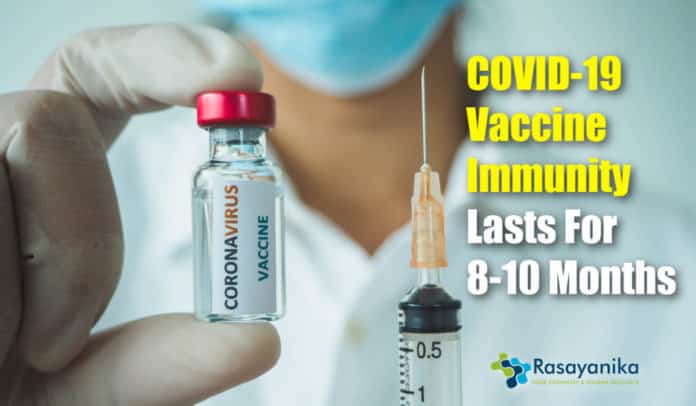 AIIMS Director Discussed COVID-19 Vaccine Efficacy & Immunity 
Randeep Guleria, AIIMS Director stated that the COVID-19 jab must be able to provide good protection from COVID-19 infection for 8 to 10 months.
He additionally mentioned that no serious side-effects have been reported after immunization.
Guleria reported in an event conducted by the IPS (Central) Association that the vaccine for COVID-19 ideally should provide immunity against COVID-19 infection for 8 to 10 months or maybe more.
He informed that the greatest factor behind the burst in cases is that citizens feel the outbreak is finished and they are not complying with the COVID-19 appropriate practices.
The officials mentioned that there are multiple factors for the rise in the spread, however, the key factor is that people's attitude has changed and they feel that the pandemic is over. People must restrict unnecessary travel for some more time as well.
V K Paul, NITI Aayong member (Health) asserted that the transmission chain has to be halted and for that vaccine ids one strategy, however, another is surveillance and containment method.
He told that not adhering to COVID-19 protocols and laxity are the main factors for the surge.
Addressing a question regarding the vaccination
of others, Paul stated that the problem is vaccine availability is limited and because of this reason, prioritization has been performed.
He claimed that if there were surplus vaccines, they would have vaccinated everyone at once. This is why not all are getting immunized. The majority of the nation worldwide is not able to surpass the priority section due to this reason.
The NITI Aayog member likewise stated that the highest fatality was seen among older age groups and individuals with co-morbidities.
He added that these individuals shouldn't delay taking the shots. Therefore the idea is that they require it more urgently compared to other individuals. This is why they have been given priority for COVID-19 vaccination.
Speaking about the efficiency of the available COVID-19 jabs in India, Covishield, and Covaxin, Guleria claimed that when comparing the two vaccines, they are very robust and generate equal antibodies. People must take the available vaccine to them as both are equally good in terms of long-term protection and efficiency.
More than four crore citizens in the country have been immunized against COVID-19 so far. Under the present stage of the vaccination drive, individuals above the age of 60 and those belonging to the age group 45-50 with co-morbidities are being immunized.
COVID-19 vaccine immunity, COVID-19 vaccine effectiveness, Protection From COVID-19 Vaccine, AIIMS Director, COVID-19 vaccine effectiveness, Protection From COVID-19 Vaccine
Get Latest Updates On COVID-19 Vaccines-Rasayanika