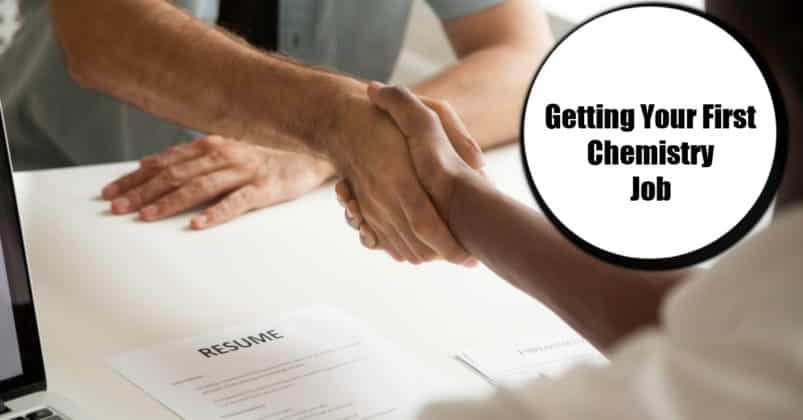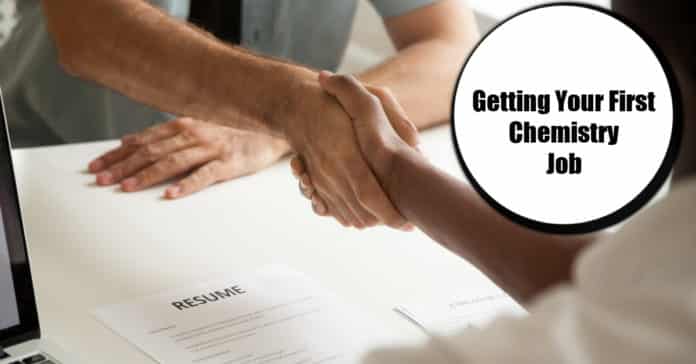 Chemistry Job Guide – How To Get First Chemistry Job
If you're graduating or graduated with a chemistry degree, your next step would be to think about your career. Education in chemistry doesn't restrict you to the laboratory but gives you a wide range of options outside it too. Getting a job is no piece of cake, and many of you might've already found that out the hard way. Maneuvering through testy lands with the perfect resume in hand and hoping not to step on potential landmines of tricky interviews isn't easy for sure. With our Chemistry Job Guide to nail your first job, you might sidestep all those challenges and enjoy the fruits of your labor.
Starting out
Creating your resume is only the first step to a whole process that follows. But before sending it out to your potential employers, you need to tailor your resume to suit the job roles that the position demands. It would be best to reconnect with the references you put in, such as your chemistry department HOD, project guide, internship coordinator, etc. Keywords are important in an internet search. Therefore, you need to find the right keywords to go with your job
search and find ways to refine it. For example, you needn't put in sentences like "how to find a chemistry job in Bangalore" in the search bar. Instead, pick out the keywords that matter such as, "chemistry jobs Bangalore." Better still, discover what role you would like to apply for, and search accordingly.
Searching for a job
Apart from following the above tip to browse for a suitable job, there are some hacks that you need to know. Your preferred job role needs a strategy to be bagged. Formulate a strategy. Figure out the seniors or mentors that will help you, and approach them. Remember that they have gone through the process, and they would know the field close-hand. Seek the advice of people in your academic and social network. Judge for yourself the credibility of the advice given, and go ahead with it (or not). Remember that you are now an adult seeking a job in the field that you've chosen. Don't expect anyone to spoon feed you, but try to find your own way with a practical mind.
The following steps need to be followed while searching for a chemistry job:
Identifying your career goals
Creating a schedule (Did you know that the best day of the week to search for jobs is actually a Monday?)
Search with specific keywords
Visit websites that cater to jobs in your field. For example, check out websites of SETAC (Society of Environmental Toxicity and Chemistry), AACC (American Association for Clinical Chemistry), Biochemical Society, Royal Society of Chemistry, etc if you are looking for Chemistry Jobs Abroad.
Check out for career updates on the websites of Chemistry Research institutes & Colleges in India. – Best Chemistry Institutes / Colleges in India – Top 12 List
Similarly, keep a tab on various job openings listed at top chemistry & pharma companies in India & abroad.
Hunting for jobs by hopping to each company & institute website is time taking & difficult. Find a wide range of chemistry job opportunities in India and chemistry career guides listed for your benefit at one place on the Rasayanika website.
Filter your search options on a job portal according to level, role, and location.
Must Read – Top 10 Skills Required For Chemistry Candidates To Get Industry Job
Using your phone as a powerful resource
Your smartphone would be the most used device. It saves you the trouble of even switching on a laptop and typing all the words. The world is literally in the palm of your hands- actually right on your fingertips. Use it for the better. Download job portal apps and switch on notifications for job alerts. Keep a reminder for jobs that you planned to apply for. Create a checklist that ensures you complete your self-assigned tasks. There is a bevy of apps you can install on your phone to help you find your dream job.
Using the right keywords on your Resume
This is a very important point of the Chemistry Job Guide. You may be unaware of the fact that many companies use an applicant tracking system. Not using the right words or keywords on your resume could filter you out as the system looks for specific words on a candidate's resume to make it fit for the employer's eyes. This could mean that even before it reaches a human's view, your resume is rejected. Avoid this by gleaning the job description to its full potential and making your resume clear-cut, practical, and attractive with the right words.
Figuring out what your employer wants
An employer is not just interested in your marks or academic qualifications. It would help if you showed them that you are a well-rounded person who can handle a professional life. Mention what experience you've acquired over your years of education- internships, workshops, chemistry clubs, volunteering (such as demonstration of chemistry experiments to school kids), certifications, etc. Display both technical skills and soft skills using a resume and a cover letter.
Writing a cover letter
Many companies ask for a cover letter while submitting an online job application. It is often an optional inclusion, but you are advised to fill that spot. Write a precise cover letter and show your technical, communicative, and professional skills without bragging. You may refer to formats for cover letters available on the internet. In brief, you may mention what you learned during your internship or the event that inspired you to take up chemistry.
Standing out to a recruiter
Standing out is no doubt a challenging task in the presence of cut-throat competition, especially when recruiters generally only look at your resume for an average of 6 seconds. Finding a way to do it regardless would be a major flex. Find out everything you can about the company and show the recruiter how interested you are in your subject and joining the company. Impress the reader with your knowledge and involvement in activities that make you eligible to stand out. Remember that having knowledge and eligibility is one thing, and having a way to put it across is different. Their decision depends on your ability to put across your skills and knowledge attractively. One simple way to do that is to be clean, minimal, and precise with your documents' content.
Finding your first job
We have all been through the grueling process of looking for our first job- the uncertainty, the fear, the confusion. Don't let it paralyze you. You can get through it. This is only the first step. Formulating a great resume, having killer recommendations (if possible), and utilizing all the online and offline tools at your disposal will certainly get you at the doorsteps of your first company.
Staying organized
While finding a job is a meticulous task, staying organized will certainly help you stay optimistic and clear-headed. Keep note of deadlines and important details, and follow them through.
Beating your competition
In today's world, one job can have fierce competition. A job in the chemistry industry is no different. However, the right skills, words, and knowledge of the company can do wonders. You can even take the help of many a chemistry career guide, pick what's suitable for you, and create a whole new professional personality that is unique while being logical as required. Pay close attention to detail, and stay conscious of who you are. Do Not be jeopardized by thoughts of a peer who has better grades or a competing senior with more experience. Confidence is often the key, even to the hardest things.
Not sabotaging yourself
Inconsistency is the biggest giveaway that could sabotage your well-earned chances of getting through. Ensure that what you say at the interview lines up with what's written on a resume, cover letter, and recommendations.
Knowing what you may be asked 
There are a few standard questions that an interviewer would ask. It depends on the person on the panel as to what kind of questions they'll ask. Some focus on the academic aspects. Be prepared with some utterly basic concepts that you might have studied in your initial degree years. Concentrate on what you've learned through your practical experiences such as internships and workshops. Be prepared to answer questions on why you want to join the company, why you think you'd be perfect for the role, your strengths, and weaknesses, etc. Whatever advice you may come across, try not to be cliche with your answers. The interviewers would've heard it a hundred times. Tr to bring something moderately new to the table. Be honest, but do not sabotage yourself with your honesty.
Knowing what to ask
Some interviewers expect you to ask questions about our future in the company, hence showing that you're actually interested in growing with the company. Ask about internal job postings and transfers if they are available. Also, ask about what the company will do to improve your skills. Will they aid your education or conduct training programs to update you on new developments in your industry. Remember to stay humble while doing so. The right questions asked with the right attitude make a great difference. Know what not to say using our chemistry career guide pages.
Following up
It is important to follow up on your application and interview. This will convince them of your genuine interest in joining the company. Be informed and show how important it is to be hired by them. Remember to be professional throughout.
A dream job involves many factors, such as job roles, pay, colleagues, an energizing work environment, and supportive teammates. Although it is often a lot to hope for, pulling the right strings could indeed land you there. The pandemic has increased the scope for graduates in pharma and chemistry in the job sector. With our chemistry career guide, you can harness your potential and end up in the job you love.