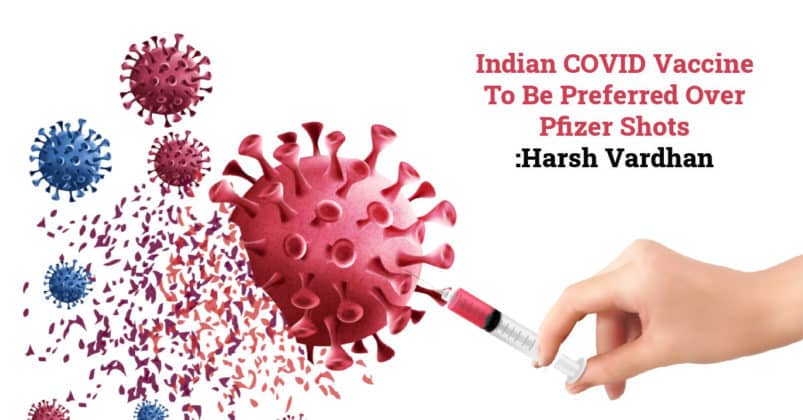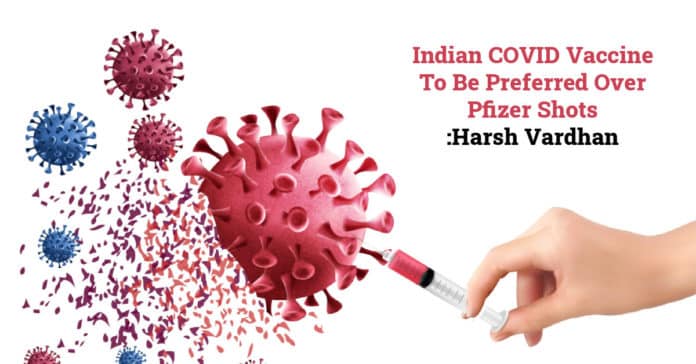 COVID-19 Vaccine Updates By Indian Health Minister
Harsh Vardhan, Union Health Minister, India, has claimed that India shall not require Pfizer-BioNtech's coronavirus vaccine since several native vaccines are in clinical trial progression, especially highlighting the well advanced indigenous Covaxin By Bharat Biotech, running final human trial studies.
Vardhan in a meeting with The Economics Times proclaimed that even the US has not sanctioned the Pfizer vaccine, making it meaningless for nations like India to consider it. He also added that they are in contact with the authorities across the world, however, he believes that we might not require Pfizer-BioNtech shots.
Additionally, he also discussed Pfizer's recent submission regarding the emergency use authorization of their vaccine to the FDA. If approved, they can undergo trials among high-risk communities by mid-end December 2020.
He also informed that the pertaining vaccine, owing to the contract, has to primarily deliver the shots to its own country before meeting other countries' demands. Vardhan included that Pfizer does not have any ties with India for its vaccine production.
According to the statement by Vardhan, Scroll mentioned that none of the states will be offered biased therapy and the vaccine delivery will be impartial. He added that medical sector employees will be immunized first.
States are part of the country's specialist team and promise just dispersal of the shots, with no special preferences, he said.
India's promising three vaccine candidates are in different phases of clinical studies. Vardhan told that the vaccine shot will be released by February or March 2021.
The most advanced vaccine is the AstraZeneca-Oxford vaccine, which now is in Phase III trials. The studies are currently undergone at Serum Institue, Pune, who are also accountable for the vaccine distribution. Their vaccine is intended to be launched by January 2021.
Russia's Sputnik V vaccine is tested by Dr. Reddy's Laboratory associated with the RDIF (Russian Direct Investment Fund). They have further joined with BIRAC (Biotechnology Industry Research Assistance Council) of the DBT (Department of Biotechnology) for reaching the clinical trial facilities and the vaccine lately got permitted for commencing Phase 2/3 studies. The distribution role for the vaccine goes the same for Dr. Reddy's Laboratory.
Bharat Biotech's Covaxin studies are now in Phase III, trials are performed on 26,000 individuals within 22 units. They have collaborated with ICMR (Indian Council of Medical Research).
COVID-19 Vaccine Updates
Author: Geema George
Upload your CV to Rasayanika Talent Pool