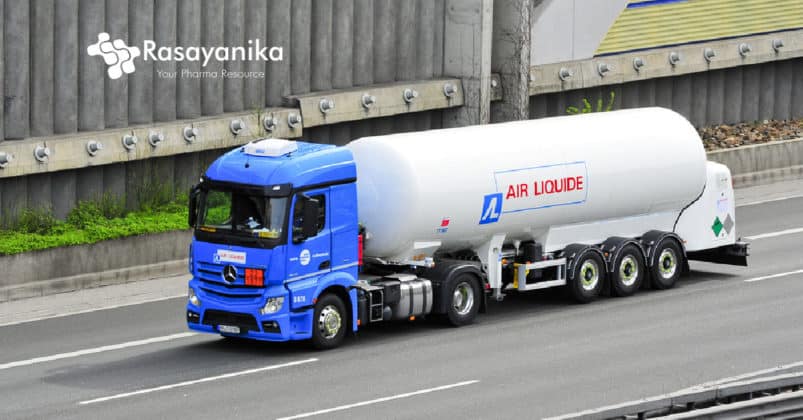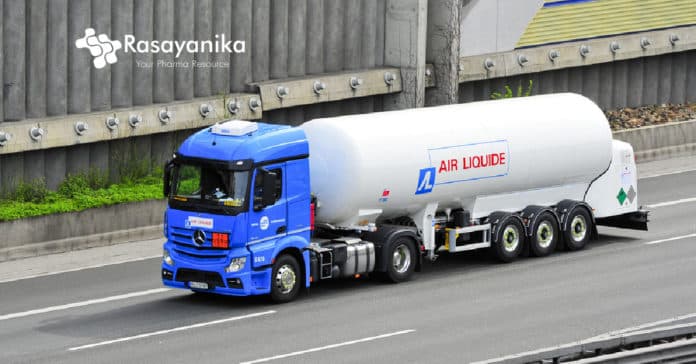 Air Liquide Production Engineer Vacancy – Apply Online
Air Liquide Production Engineer World leader in gases, technologies and services for Industry and Health, Air Liquide is present in 80 countries with more than 66,000 employees and serves more than 3.6 million customers and patients. Oxygen, nitrogen and hydrogen have been at the core of the company's activities since its creation in 1902. Air Liquide's ambition is to be the leader in its industry, delivering long-term performance and acting responsibly.
Job Title Production Engineer cum Lab Chemist
Contract Type Regular
Country India
Eligibility: BE / Diploma ( Any trade) / B.Sc (Chemistry) / M.Sc ( Chemistry) Minimum 3 years of work experience in CFS or 5 years Industrial experience Good communication & man-management skills Ready to work in 3 shift operation
Entity and activity description
Air Liquide is the world leader in gases for industry, health and the environment. The Group offers innovative solutions based on continuously enhanced technologies. Since the inception of the Gases Entity in 1996, Air Liquide India has steadily grown its business and increased its geographical footprint to become a key industrial gas player in the country. Air Liquide India caters to an expanding merchant market network to which it supplies Oxygen, Nitrogen, Argon, Hydrogen, Helium and other speciality gases. With more than 500 employees, we have been recognized for a high level of expertise in manufacturing and distribution of gases, equipment, related services and packaged solutions to support the industrial and healthcare markets.
Missions and Responsibilities
Summary/Objective The overall purpose of the Analytical Chemist position is To ensure safe operation of cylinders filling station,forklift Operation & cylinders loading/unloading as per internal Operational standards & policies To monitor day to day activities of cylinder filling station inclusive of manpower management To ensure a reduction in customer complaints related cylinders & product quality To ensure analytical compliance of all raw gases and finished product as per required specifications in line with the specified company's quality standard. To ensure complete quality control of finished products by following cylinder rules. To ensure no break down of equipment, seamless functioning and calibration of lab equipment based on their calibration schedule. To control the quality of products and report within timeline to concerned departments with close coordination with production and react for improvement in filling procedure.
• Ensuring quality of raw materials and all in-process and finished products in line with the specified SOPs, WIs & procedures.
• Ensuring analysis of all raw materials, in-process and the finished product is carried out in accordance with ISO Standard, procedures & company's policies.
• Maintaining an inventory of chemicals, critical spares and consumables required for Lab
• Calibration of lab equipment based on their calibration schedule.
• Analysing & rationalize quality complaints
• Preserving all analysis & calibration data as specified by the organization's standard. • Follow of IMS and HSE policy in relation to analysis and production.
• To ensure compliance to Safe Work permit Procedure
• To ensure inventory, stock, consumption & reorder of cylinders product labels/tags
• To issue COC & COA for the customer/s as per company requirement
• Analysis of all product cylinders filled in their shift & proper record maintenance
• To keep inventory, stock, consumption & reorder of Calibration gas cylinders as per their shelf life
• To ensure GTS Operations for product cylinders under test, Testing Pass & Testing fail
• To maintain all required records & documents as per the requirement of ISO 9001: 2018 requirements pertaining QMS
• To maintain Lab proper housekeeping at all the time Filling Plant Work Coordination
• Preparation of weekly shift schedule.Required coordination with said staff for popper shift reporting
• To ensure ZERO Overtime for shop floor staff & activities
• Day to day cylinders filling & manpower planning
• To ensure availability of plant records book & it's updation by shop floor staff daily
• At lear 4 rounds in shop floor in a shift to ensure safe plant Operation
• Required support to be provided to shop floor staff pertaining o GTS Operation & it's issues
• Close monitoring of customer complaints pertaining to product, cylinders & product quality. Closer of complaint in time
• To conduct training of shop floor staff as per Training Calendar Coordination with PIC & FM
• Must to have good behaviour while working in the plant
• In absence of PIC to be coordinated with FM
• To provide support to PIC & ask for support as & when required
• To prepare shop floor staff Training Plan annually in coordination with PIC
• To attend training/meetings as per company requirement Reporting
• To report immediately any unsafe act/unsafe condition.
Report all incidents/accidents to immediate PIC/FM
• All records & documents in line with company internal requirements, guidelines, ISO 9001:2018 requirements & regulatory requirements to be maintained
Editors Note: Air Liquide Production Engineer Subscribe to Rasayanika for latest chemistry and Pharma job openings, follow us on Facebook and Whatsapp and subscribe to our youtube channel for latest updates on chemistry and Pharma jobs and much more.
Upload your CV to Rasayanika Talent Pool