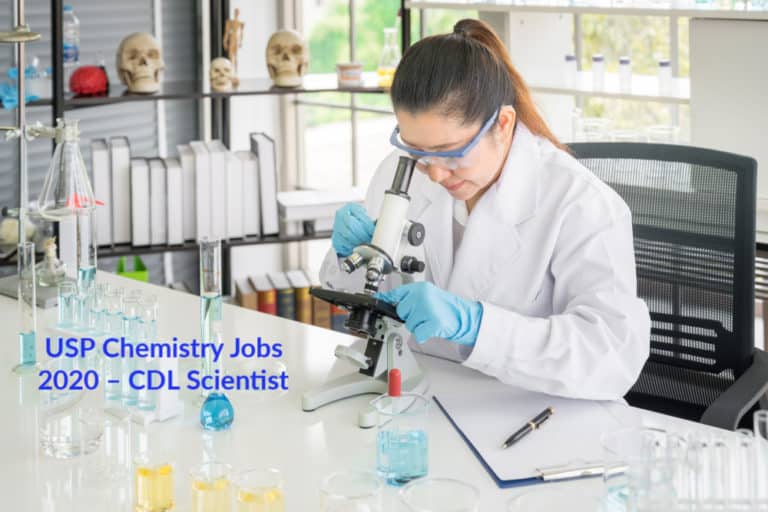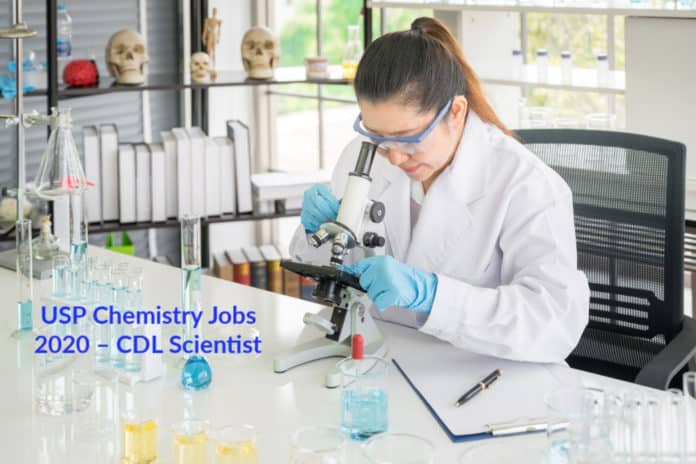 USP Chemistry Jobs 2020 – CDL Scientist Post Vacancy
USP Chemistry Jobs 2020 USP job. Chemistry R&D. Scientist Post. Chemistry. Chemistry jobs at USP. Chemistry jobs at USP, Chemistry jobs, USP. USP invites candidates with a Masters degree in chemistry or for the post of Scientist. Check out all the details on our website Rasayanika.com
Job Title: Scientist I, CDL
Required Skills for USP Chemistry Jobs
Master's Degree in Chemistry (Analytical / Organic) or Pharmaceutical Sciences with 1-3 years of experience. Excellent technical writing and oral communication skills required.
Must be able to communicate effectively with diplomacy and enthusiasm. Technical and analytical skills required including the ability to interpret technical information.
Must have hands on experience in working with chemical methods and handling instruments like HPLC, UHPLC, LC-MS, GC, GC-MS, IC, ICP-OES/MS, FTIR, UV-Visible.
Should have fair understanding of GLP regulations and exposed to external regulatory audits
Required Experience
Master's Degree in Chemistry with 1-3 years of experience. Possess a fine understanding of USP/NF/FCC monographs/general chapters/general notices.
Exposure to GMP/GLP/QMS environment and documentation procedures and champions the data integrity. Should be capable of performing analytical method developments and method validations using modern techniques and protocols.
Good analytical skills in handling method development and Validations for Food ingredients and food products.
Should have exposure to GMP/GLP environment and documentation procedures. Awareness of ISO/IEC 17025 is desirable.
Roles and Responsibilities for USP Chemistry Jobs
Literature search for the assigned projects.
To ensure the requirements of the project by coordinating with the Group Leader and other stakeholders.
To involve in project execution, method development and validation of assigned projects.
To acquire the knowledge on different drug products handling and samples preparations.
Provides technical and scientific support in drug substance and drug product analytical development.
Engage in project planning, execution, method development and validation of projects according to set standards such as USP general chapters, guidelines, SOPs and protocols.
Ensure the project updates are provided to the supervisor on regularly.
To coordinate with Group Leader to complete assigned projects within timelines.
Responsible for preparation and review of SOPs, Method development and validation protocols, reports etc.
Responsible for on-line documentation and review of records and documents.
To ensure that the calibrations of the equipment are performed as per the schedule.
Responsible for preparing, executing and completing IQ/OQ/PQ of new instruments.
To indent the required glassware, chemicals and columns for the assigned projects.
To maintain GLP & safety procedures while working in Lab.
Summary of the Position
The U.S. Pharmacopeial Convention (USP) is a scientific nonprofit organization that sets standards for the identity, strength, quality, and purity of medicines, food ingredients, and dietary supplements manufactured, distributed and consumed worldwide. USP's drug standards are enforceable in the United States by the Food and Drug Administration, and these standards are used in more than 140 countries.
This is a non-supervisory position in the Compendial Development Laboratory (CDL) within Global Laboratory Operations. The incumbent will be responsible for performing USP-NF/FCC method development and method validation projects and maintaining safety and GLP environment in the lab. This position is a component of USP's core business and the incumbent is expected to support monograph modernization initiatives.
USP promotes Diversity & Inclusion at Workplace and encourages Equal Employment Opportunity and Affirmative Action
Editor's Note: Chemical science job opening 2019, Chemical jobs 2019 Subscribe to Rasayanika for latest chemistry and Pharma job openings. Follow us on Facebook for latest updates.
Upload your CV to Rasayanika Talent Pool