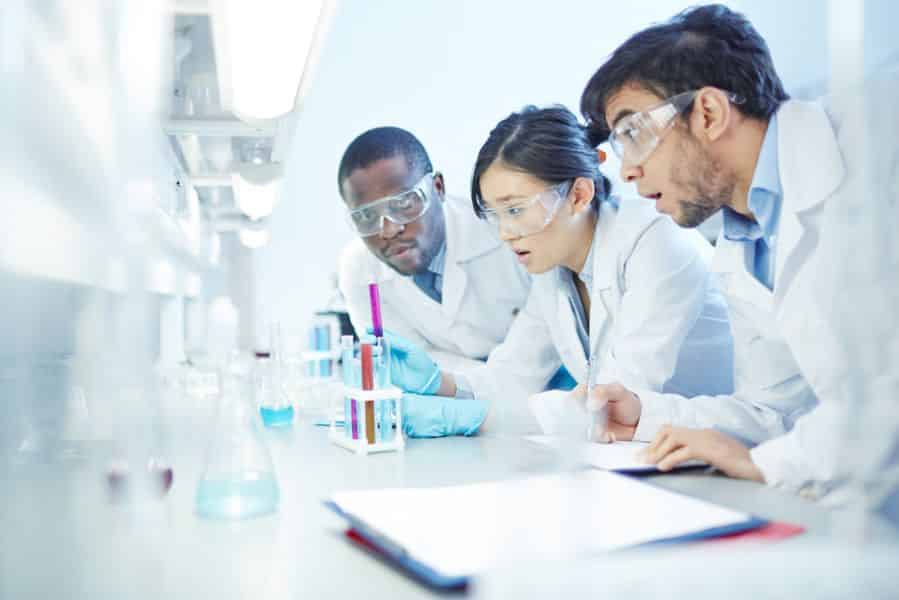 Apotex
Apotex is a proudly Canadian, global pharmaceutical company that produces high-quality, affordable medicines (both generic and innovative pharmaceuticals) for patients around the world. We are the 7th largest generic pharmaceutical company globally with more than 12,000 employees and estimated sales of approximately $3 billion. Our fully integrated operation is comprised of four lines of business: Global Generics; Apobiologix; Global Active Pharmaceutical Ingredients (API); and ApoPharma (Innovative Products). With our worldwide manufacturing sites, Apotex can produce up to 24 billion dosages per year. We produce 300 medicines in 4,000 dosages and formats that are exported to 115 countries. Apotex will spend $2 billion over the next 10 years on research and development.
Job Title :  Reviewer-QA-Apobiologix
Job Description:
You will be part of a highly motivated team which is focused on the future growth drivers for Apotex. You will be responsible for monitoring and assuring the quality of operational aspects of the facility according to established Standard Operating Procedures (SOP), Good Documentation Practices in an effort to ensure sample traceability, data integrity and data traceability and regulatory requirements. This may also include audit of assigned projects that are conducted in house or outsourced, including selection and qualification of 3rd party service providers, in compliance with the applicable regulatory requirements.
Set up the quality system in accordance with the requirement for Research and Development. Ensures that assigned work is performed in accordance with General and instrument specific SOPs, regulatory requirements, best practices and established safety standards as applicable.
Ensure IQ/OQ/PQ documentation wherever applicable. Performs audit/review of software validation packages and IQ/OQ documents for systems used within the Molecular characterization facility for biosimilars.
Revise, implements, and maintains records of Standards Operating Procedures and additional relevant documents for the bio similar facility.
Performs in process and retrospective audits (both project and system related) to assure compliance to SOPs, regulatory requirements for the biosimilars department as applicable.
Prepares QA audit reports for all the above audits/surveillances performed within the scope of development requirements.
Provides technical and regulatory guidance to internal and external stakeholders to ensure overall quality and compliance during development of analytical methods, data analysis and reporting.
Ensure documentation of general analytical methods and study or product specific methods.
Participate in setting up electronic data capture system (ELN, LIMS, SDMS, CDS etc). Implement monitoring and approval system.
Conducts appropriate follow-up and take to completion any unresolved issues as a result of audit findings.
Assists in the formal training of new and existing QA staff members for both QA and facility audit and procedures.
Assists in the evaluation of external vendor performance for suitability of future outsourcing activities
Stays current on changing regulatory trends, policies and practices as they pertain to the conduct of Apobiologix studies both on a national and international level.
Reports to Team Leader/Group Leader/Manager/Sr. Manager with respect to the operational status and disposition of all matters relating to the operations in the QA unit.
Works as a member of a team to achieve all outcomes.
Performs all work in support of our Corporate Values of Pride, Accountability, Integrity and Diligence. Demonstrates strong and visible support of our values.
Performs all work in accordance with all established regulatory compliance and safety requirements.
All other duties as assigned.
Qualifications:
Qualification: M.Sc. /M. Pharm.,
Years of Experience: At least 3-5 years of relevant auditing experience in the biopharmaceutical industry.
Experience in GMP along with strong understanding of compliance in these areas.
Excellent communication and interpersonal skills.
Ability to analyse and implement process improvements. List educational requirements, professional and
technical credentials, and other qualifications associated with the job, indicating whether each is a requirement
of, or beneficial to, the job.