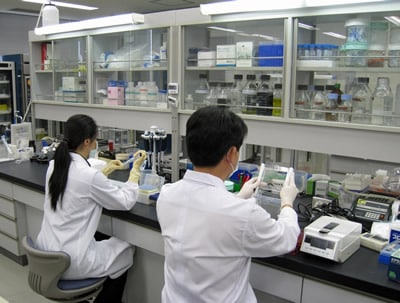 Marine Biotechnology and Ecology Division of CSIR-CSMCRI, Bhavnagar, Gujarat is actively engaged in multidisciplinary research in frontier areas of seaweed biology, biotechnology, cultivation and value addition of resources. The seaweed group has pioneered seaweed farming technologies in the country. It has also commercialized many cultivation technologies impacting the social up-liftment of coastal communities.
Advt. No.: MBE/FTT/CSIR/2016-17/04
Job Title – Project Assistant – I
No.of.Posts – 1
Project Title – "A consolidated biomass process for integrated production of multiple products from fresh marine macroalgae"
Salary – Rs. 15,000/- (Consolidated)
Qualifications – Diploma in Chemical Engineering with minimum 55% marks
Application Instructions:
Interested candidates fulfilling the required qualifications and relevant criteria are invited to appear before the Selection Committee for personal interview along with biodata, two sets of all certificates and originals as well as two latest pass-port size photographs on 07.02.2017 (9.30 a.m.) at CSIR-CSMCRI, Bhavnagar. Pleases contact Dr. J. R. Chunawala ([email protected]) for queries.
No travelling or any other allowances will be paid for attending the interview.
This post are purely temporary and co-terminus with the project. It would, therefore, not confer any right/claim implicit or explicit for any candidates for claiming extension or absorption in CSMCRI/CSIR.
Walk-In Details:
Date of Interview – 07th February 2017
Time of Interview -09:30 AM
Venue of Interview – CSIR-CSMCRI, Bhavnagar