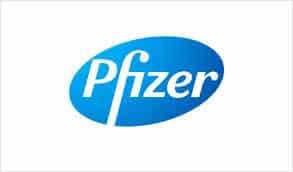 Job description
Responsibilities
We are seeking a Chemistry Research Scientist to join the Pfizer, Manufacturing Technology Development Centre (MTDC), a new group in Singapore inside Global Technology Services (GTS) in Pfizer Global Supply (PGS). The MTDC is being established to develop new manufacturing technology platforms and apply best process engineering, chemistry and analytics to a range of opportunities in Pfizer manufacturing.
The successful candidate will discover and develop new chemical technologies and apply known technologies that can be utilized for the safe, robust and efficient production of high quality API's in PGS. Using innovative chemistry coupled with expertise in workup and crystallization applies statistical experimental design and modelling approaches to deliver technical solutions and breakthrough technologies. Ability to work in a multidisciplinary team involving Process Engineers, Analysts, Chemists, Technologists and others, both in the local MTDC but globally with other GTS teams, Manufacturing Sites and with worldwide R&D.
* The successful candidate would propose and identify technologies that enable a range of advantageous chemistries to be introduced for effective and safe commercial manufacture.
* A deep fundamental understanding of chemistry mechanisms and kinetics coupled with knowledge of chemical transformation types and associated reagents will be required.
* This position requires
data rich laboratory experimentation working with a team of Chemical Engineers and Analysts to achieve proof of concept on the proposed technology.
* Process Safety understanding will be a key requirement.
* Innovative chemistry ideas in brainstorming on new synthetic routes to products coming through R&D and next generation routes to commercial API's, especially where new technology could be an enabler or competitive advantage, will be an important part of this role.
Qualifications
* Basic Chemistry degree (1st or 2nd class) and PhD in Organic Chemistry.
* At least 4 years experience post PhD with either post doctorate research or laboratory based industry work or combination of both.
* State of the art knowledge of modern synthetic methodology, including aspects of asymmetric synthesis, green chemistry, catalysis and physical organic chemistry as it relates to reaction mechanism is highly desirable.