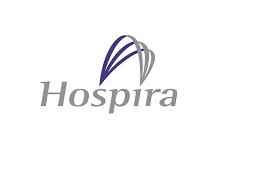 Hospira is the world's leading provider of injectable drugs and infusion technologies. Through our broad, integrated portfolio, we are uniquely positioned to Advance Wellness™ by improving patient and caregiver safety while reducing healthcare costs.
Through our offering of high-quality, lower-cost generic medications, we continue to help reduce the overall costs of healthcare — to improve both the affordability of care for patients and the financial strength of the global healthcare system.
Post: Trainee Executive/ Executive / Senior Executive Formulation R&D
Job Description
1. 0 to 6 years in Formulation development department of reputed pharmaceutical Company.
2. Execution of development batches of different types of dosage forms preferably injectable product development for various regulated markets.
3. Co-ordinating and execution with various deparments like purchase, analytical, production, regulatory, quality assurance etc.to prepare for exhibit/scale up batches.
4. Preparation of various documents like MMR, MPR, Protocols etc.
5. Transferring technology to shop floor for smooth launching of new products.
6. Documentation to support development and investigations.
Candidate Profile
0 to 6 years in Formulation development department of reputed pharmaceutical Company.
M.Pharm or M.S with specialisation in Pharmaceutics
Additional Information:
Auto req ID: 20438BR
Qualification: M.Pharm, M.S.Pharma
Location: Chennai, Tamil Nadu
Functional Area: R&D
Employment Type: Full Time
Job Type: Regular
End Date: 16th April, 2016