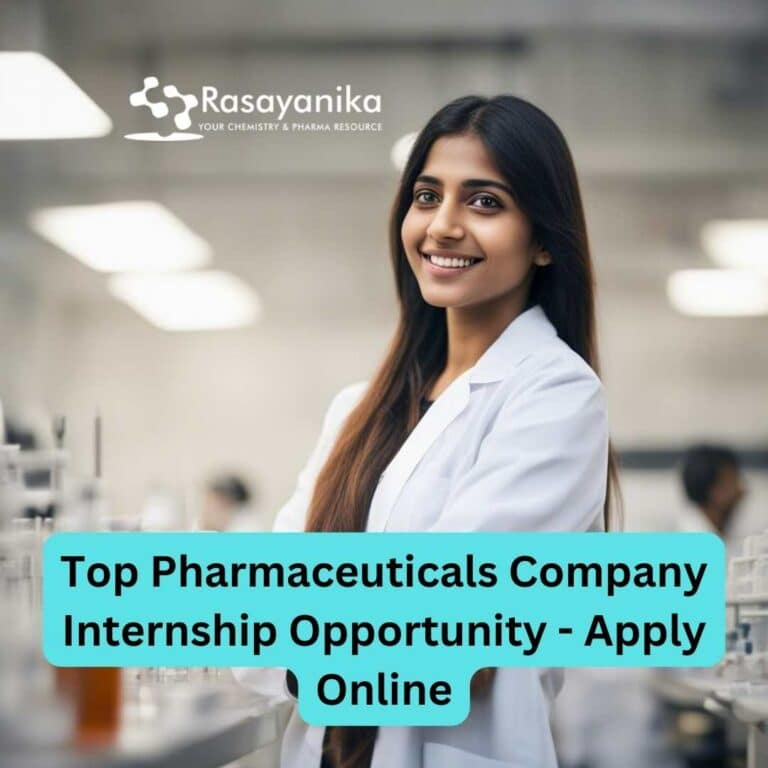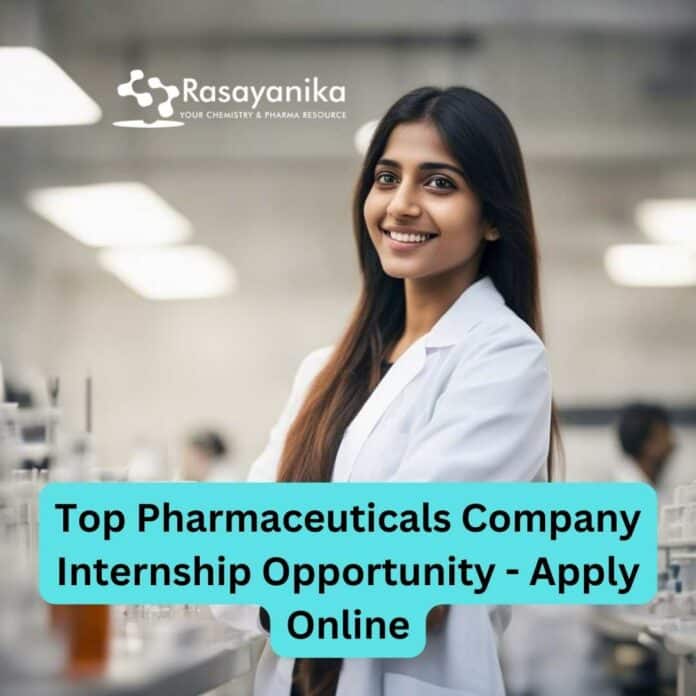 Pharma Internship at Lilly – Online Application Process
Pharma Internship at Lilly – Online Application Process. Lilly, a renowned pharmaceutical company, is offering exciting internship opportunities for B.Pharm candidates. Join us to gain valuable hands-on experience in the pharmaceutical industry and contribute to our mission of improving global health. Apply now to kickstart your career in healthcare innovation.
Job Title: Intern- Safety Management
Company: Lilly
Department: Research & Development Job Type
Location: Bangalore, Karnataka, India
Job Type: Full Time – Temporary (Fixed Term)
Job Id: R-52083
Internship for B.Pharm Candidates -Minimum Qualification Requirements:
Bachelor's degree or equivalent experience. Healthcare degree, or study in the area of pharmaceutical/biological science preferred.
Critical thinking to solve problems, and make decisions autonomously, and as part of a team.
Ability to apply critical thinking and flexibility in the use of electronic systems and adapting new and changing systems.
Basic computer skills (i.e., word processing, tables and graphics, spreadsheets, presentations, templates, databases, search engines).
Ability to work effectively in a global team and apply understanding of diversity and inclusion.
Fluency in English (write / read / speak).
Primary Responsibilities:
Apply clinical judgement, critical thinking, and regulatory knowledge to the management of adverse event data within GPS systems to ensure data integrity, consistency, and compliance.
Continuously expand knowledge of Lilly compounds / products (e.g., design of clinical trials, safety profile, regulatory commitments, indications, identified risks, main adverse reactions, risk minimization activities).
Continuously expand regulatory expertise on case collection and expedited reporting requirements dictated by major regulatory agencies (e.g., FDA, EMA, MHRA, PMDA).
Participates as a cross functional team member of study teams, as assigned
Understand functioning of systems owned GPS (e.g., MOSAIC, LSS), contributing with updates / enhancements and solution of workflow issues.
Process adverse events and other safety information from various sources (e.g., Clinical Trials, Patient Support Programs, Lilly Market Research, literature, spontaneous reports, etc.).
Assess individual reports identifying gaps of information and the need to conduct follow-up to clarify seriousness, expectedness, causality and achieve case completion.
Comply with internal and external timelines for managing adverse event data entry.
Lead/support literature search strategy updates and system issues/enhancements.
Translate global / regional / local PhV regulatory requirements into expedited reporting rules and conduct Product License studies activities.
Responsible for the completeness and accuracy of data management within the GPS Systems, and other associated case management activities. These activities may include but are not limited to:
Management of adverse events arising from various sources including but not limited to literature, Patient Support Programs (PSPs), Clinical Trials (CT), spontaneous, pregnancy, devices, Lilly Market Research (LMR), etc.
Ensure the following: appropriate serious outcome criteria for adverse events are selected, appropriate terms selected from source documents, listedness and relatedness is completed accurately, and cases are available as appropriate for Medical Review.
Complete or verify MedDRA coding.
Identify concomitant medication and relevant medical history.
Ensure appropriate Follow Up is obtained utilizing a customer experience mindset whether working with patients, HCPs, or investigators/site personnel.
Understand and proactively manage incoming work by prioritizing and collaborating with global colleagues.
Prioritize work to ensure internal and regulatory timelines are met.
Be a pro-active member providing expertise on local or global projects to ensure Safety Management is consistently delivering innovation and improvements.
Maintain understanding of PV agreements for assigned products.
Internship for B.Pharm Candidates at Lilly. The possible interview Q & A to help you with:
Question: Can you tell us about your educational background and how it aligns with the minimum qualification requirements for this internship?
Answer: I hold a Bachelor's degree in Pharmacy, which aligns perfectly with the minimum qualification requirements for this internship. My coursework has equipped me with a solid foundation in pharmaceutical sciences, and I am eager to apply my knowledge in a practical setting at Lilly.
Question: How do you demonstrate critical thinking skills, and can you provide an example of a problem-solving situation?
Answer: Critical thinking is a strength I've honed during my academic pursuits. For instance, during a research project, I encountered a complex issue with data analysis. Instead of panicking, I broke down the problem, identified potential solutions, and collaborated with my team to implement the best one, ultimately achieving our research goals.
Question: Describe your experience with electronic systems and adapting to new technologies. How comfortable are you with using different software applications?
Answer: I am comfortable with using electronic systems and have experience with various software applications. During my coursework, I regularly utilized tools for data analysis, research, and report generation. I am also a quick learner, which makes adapting to new and changing systems an exciting challenge for me.
Question: Give an example of a project where you worked effectively as part of a diverse team. How did you contribute to the team's success?
Answer: In one of my coursework projects, I collaborated with students from diverse backgrounds to analyze the safety profile of a pharmaceutical product. I contributed by bringing in my pharmaceutical knowledge while also fostering an inclusive environment where everyone's insights were valued. This collaboration resulted in a comprehensive and well-received project.
Question: Can you discuss your fluency in English and how it will be an asset in this internship role?
Answer: I am fluent in English, both in writing and speaking. This fluency is crucial in a global company like Lilly, as effective communication is key to working with international teams and adhering to regulatory requirements. I believe my language proficiency will enable me to excel in this internship and contribute to the company's success.
Editor's Note: Pharma Internship at Lilly – Online Application Process. Subscribe to Rasayanika for the latest chemistry and Pharma job openings, follow us on Facebook and Telegram and subscribe to our youtube channel for the latest updates on chemistry and Pharma jobs and much more.