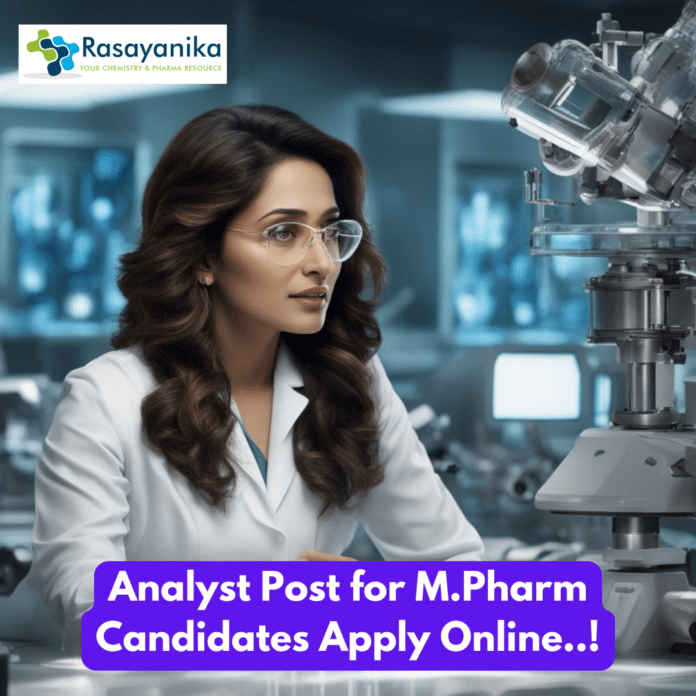 Mpharma Job at Lilly. Latest Analyst at Lilly, Interested and eligible candidates check out all the details given for the same below.
Job Position: Analyst – GRA
Job Location: Bangalore, Karnataka, India
At Lilly, we unite caring with discovery to make life better for people around the world. We are a global healthcare leader headquartered in Indianapolis, Indiana. Our employees around the world work to discover and bring life-changing medicines to those who need them, improve the understanding and management of disease, and give back to our communities through philanthropy and volunteerism. We give our best effort to our work, and we put people first. We're looking for people who are determined to make life better for people around the world.
Path/Level: 
B3 Note:  Roles are posted at the lowest level of a band, however, employees should search across all levels of the band to identify all opportunities.  Employees hired on banded positions (ex: P1-P3, R1-R2, B1-B3, etc.) transfer at their current level, despite the level indicated on the job posting.  For example, if a P2 candidate is selected for a P1-P3 banded position, the candidate will remain a P2 in the new role.
The purpose of the Chemistry, Manufacturing, and Control
(CMC) Editors and Finalizers role is to use their understanding of the subject matter, the CMC industry, and publication norms to convert complex scientific content into error-free, publication‑ready documents that are both scientifically and linguistically accurate. The CMC Regulatory team at Eli Lilly and Company specializes in providing scientifically rigorous CMC writing services of our CMC data for regulatory submission documents. CMC editors need to network cross-functionally with the GRA-CMC Scientists and Associates, as well as the CMC team members for executing the tasks.
Mpharma Job at Lilly
Primary Responsibilities: 
This job description is intended to provide a general overview of the job requirements at the time it was prepared. The job requirements of any position may change over time and may include additional responsibilities
Ensure timely delivery of error-free, high-quality CMC documents that meet international standards of written English:
Correcting errors in grammar, style, and syntax. Ensuring accuracy of the data and content presented by cross checking with the source documents. Identifying and fixing flaws in logic and flow
Following style guides/templates provided by the team
Following best practice based on Lilly internal standards
Perform document management services:
Launching shells and managing document metadata
Creating and Managing document libraries
Scheduling documents for quality checks, finalization, and publishing
Formatting documents to meet Lilly standards
Collecting necessary forms, submitting documents to specified venues, maintaining documentation
Perform document finalization/publishing services for Mpharma Job at Lilly:
Review and format Word files to ensure as many compliance requirements are in the source file as possible
Render the Word files into PDFs
Review the PDFs and edit them as needed to ensure that all regulatory requirements are met
Produce final eCTD-compliant PDFs of CMC regulatory documents using publishing software
Minimum Qualification Requirements for Analyst at Lilly:
M. Pharm or equivalent degree in a scientific or related field
Minimum 1 to 2 years of Document Finalization /Document Editing experience for CMC documents and knowledge of maintaining databases
RIM knowledge will be preferred.
Other Information/Additional Preferences for Analyst at Lilly :
Excellent MS Word and Adobe PDF skills
Demonstrated teamwork skills and effectiveness in the areas of influence, leadership and conflict resolution
Experience in the pharmaceutical industry preferred
High level of attention to detail and superior English-language skills
Basic knowledge of CMC (preferred)
Literature reviewing and evaluation capabilities
Ability to multi-task and work under tight timelines
Proficient with Microsoft Word, PowerPoint, Excel, desktop publishing software
Eli Lilly and Company, Lilly USA, LLC and our wholly owned subsidiaries (collectively "Lilly") are committed to help individuals with disabilities to participate in the workforce and ensure equal opportunity to compete for jobs. If you require an accommodation to submit a resume for positions at Lilly, please email Lilly Human Resources ( [email protected] ) for further assistance. Please note This email address is intended for use only to request an accommodation as part of the application process. Any other correspondence will not receive a response.
Possible interview questions may be asked for Mpharma Job at Lilly
1. "Can you describe your experience with document finalization and editing for CMC (Chemistry, Manufacturing, and Control) documents, and how have you ensured the accuracy and quality of these documents in your previous role?"
Answer: "In my previous role as a Document Finalization and Editing Specialist for CMC documents, I played a crucial role in ensuring the accuracy and quality of these documents. I accomplished this by meticulously checking for errors in grammar, style, and syntax, cross-referencing content with source documents to ensure accuracy, and identifying and rectifying any flaws in logic and flow. Additionally, I followed style guides and templates provided by the team and adhered to best practices based on Lilly's internal standards. This comprehensive approach helped me deliver high-quality, error-free CMC documents."
2. Could you provide an example of a challenging document management task you've handled in the past, and how did you successfully complete it?"
Answer: "Certainly. In a previous role, we had a tight deadline for finalizing a set of CMC documents for regulatory submission. Managing the document library efficiently was crucial. I ensured timely delivery by launching document shells and meticulously managing document metadata. Scheduling documents for quality checks, finalization, and publishing was also a critical task that required careful attention to detail. By maintaining an organized approach and collaborating closely with the team, we successfully met the deadline and ensured compliance with Lilly's document management standards."
3. "What experience do you have with document finalization and publishing services, particularly in ensuring compliance with regulatory requirements in Analyst ?
Answer: "I have extensive experience in document finalization and publishing for regulatory compliance. I review and format Word files to incorporate as many compliance requirements as possible within the source file. Once the Word files are formatted, I meticulously render them into PDFs. Reviewing the PDFs is a crucial step, and I edit them as needed to ensure that they align with all regulatory requirements. Finally, I use publishing software to produce final eCTD-compliant PDFs of CMC regulatory documents. This thorough process ensures that our documents consistently meet regulatory standards."
 4. "Can you describe your experience with literature reviewing and evaluation, and how have these skills been valuable in your previous roles?"
Answer: "Literature reviewing and evaluation are integral parts of my skill set. In my previous roles, I have been responsible for staying up-to-date with the latest industry trends, guidelines, and scientific developments. This involved conducting comprehensive literature reviews, evaluating relevant research, and extracting valuable insights to inform our document finalization processes. These skills have been invaluable in ensuring that our CMC documents are not only accurate but also aligned with the latest industry standards and best practices."
5. "How do you manage your work when facing tight deadlines and multiple tasks? Can you provide an example of a situation where you successfully handled such a scenario?"
Answer: "I excel in managing work under tight deadlines and handling multiple tasks efficiently. One example that comes to mind is when we had a regulatory submission deadline approaching rapidly. To manage this, I created a detailed project plan outlining all tasks, assigned priorities, and set clear milestones. I also collaborated closely with team members to streamline our efforts. By maintaining open communication and a proactive approach, we not only met the deadline but also delivered high-quality CMC documents. This experience reinforced my ability to effectively manage tasks and prioritize under pressure."