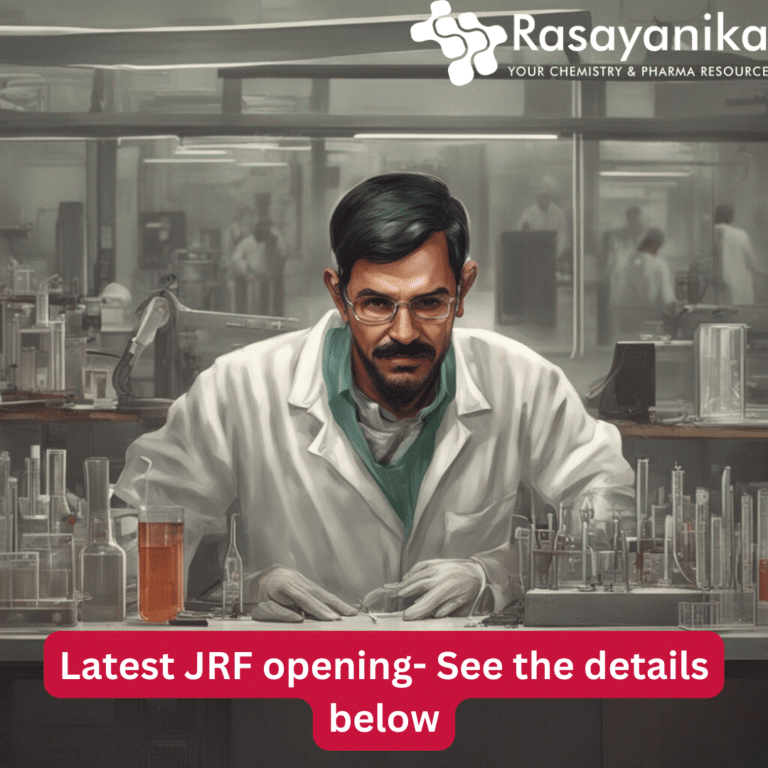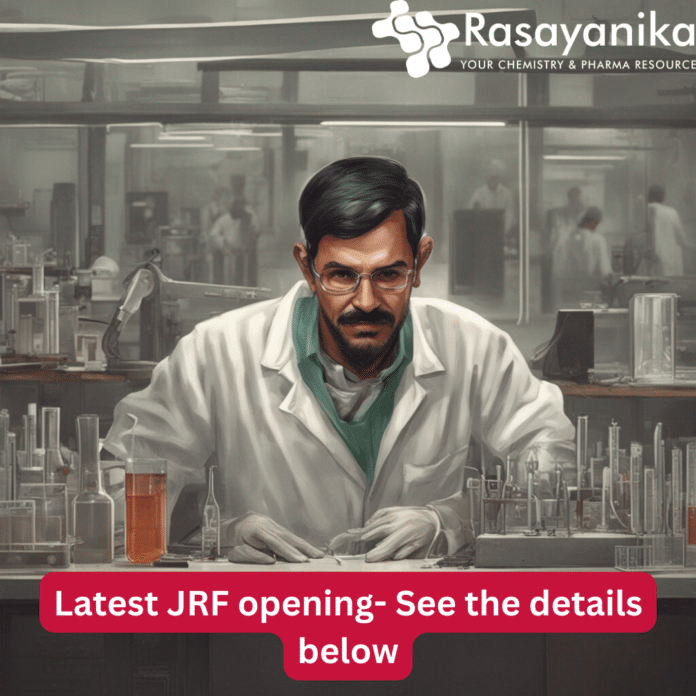 Regional Centre for Biotechnology, Faridabad JRF Opening. Latest Chemistry MSc Job. Please go through the details and apply online.
Title of Project: Targeting bacterial motility and adherence for inhibition of biofilms from
Pseudomonas aeruginosa.
Job role : Junior Research Fellow (JRF)
Duration: One year.
Age Limit: 26 Years as on 09.10.2023
Principal Investigator: Dr. Deepti Jain, Associate Professor
No. of Position: One
Emoluments: Rs. 31,000/- + 24% HRA per month
How to Apply :
Interested candidates should apply online by 29th September, 2023, 5:00 PM. Click here to apply online.
The shortlisted candidates will be informed by 7th October, 2023 via email to appear in the online interview to be held at 10:00 AM onwards on 9th October, 2023.
For any query, you may contact PI by email: [email protected]
Please upload copies of the following documents:
1) M.Sc. marksheet in Life Sciences/Biotechnology/Chemistry.
2) National Level JRF eligibility test certificate.
3) Peer-reviewed, published manuscript, if any.
Essential Qualifications: M.Sc. in Chemistry with NET/DBT-JRF/INSPIRE/GATE or equivalent exam cleared. Minimum 60% marks in Masters or equivalent degree.
Desirable Qualifications:
Experience in protein purification and biochemical assays. Research experience in X-ray crystallography, Structural biology, or Biophysics lab.
Good oral and written communication skills.
Hello friends, we are providing you with some of the interview questions and answers that you can expect for the interview for the Latest Chemistry MSc Job. Please prepare and do well at your interview.
Can you explain your research experience related to protein purification and biochemical assays?
Sample Answer: During my M.Sc. in Chemistry, I conducted extensive research on protein purification techniques and biochemical assays as part of my thesis project. I worked on isolating and characterizing specific enzymes from bacterial sources, which involved various purification methods such as chromatography. I also designed and executed biochemical assays to understand the enzymatic activities and kinetics. This experience equipped me with the necessary skills to contribute effectively to this project.
Have you ever worked with Pseudomonas aeruginosa or similar bacterial species before?
Sample Answer: While my previous research primarily focused on enzyme purification and biochemical assays, I am familiar with Pseudomonas aeruginosa and have a basic understanding of its biology and virulence factors. I am eager to expand my knowledge and skills in this area, and I believe that my strong foundation in molecular biology and microbiology will allow me to quickly adapt to working with this bacterium.
Could you provide an example of a challenging research problem you encountered and how you solved it?
Sample Answer: During my M.Sc. research, I encountered a challenge when trying to express and purify a particular enzyme from a bacterial strain. The protein had low expression levels and was prone to aggregation. To overcome this, I optimized the expression conditions, implemented a new purification strategy, and performed extensive characterization experiments. Through persistence and careful troubleshooting, I successfully obtained pure, active enzyme for further study.
What motivated you to apply for this specific research project on inhibiting biofilms from Pseudomonas aeruginosa?
Sample Answer: I'm genuinely excited about the potential impact of this research project. Pseudomonas aeruginosa biofilms pose significant challenges in healthcare settings, and the opportunity to contribute to finding innovative solutions is highly motivating to me. Additionally, I believe that my background in chemistry, along with my research experience, aligns well with the goals of this project, making it an ideal fit for my career aspirations.
How do you plan to handle the interdisciplinary nature of this project, which involves aspects of microbiology, biophysics, and structural biology?
Sample Answer: I see the interdisciplinary nature of this project as a valuable opportunity to expand my skill set and collaborate effectively. I have a strong foundation in chemistry, which will help me understand and contribute to the biochemical and biophysical aspects of the research. Additionally, I am eager to learn from experts in microbiology and structural biology. I believe that effective communication, teamwork, and a commitment to continuous learning will allow me to thrive in this interdisciplinary research environment.