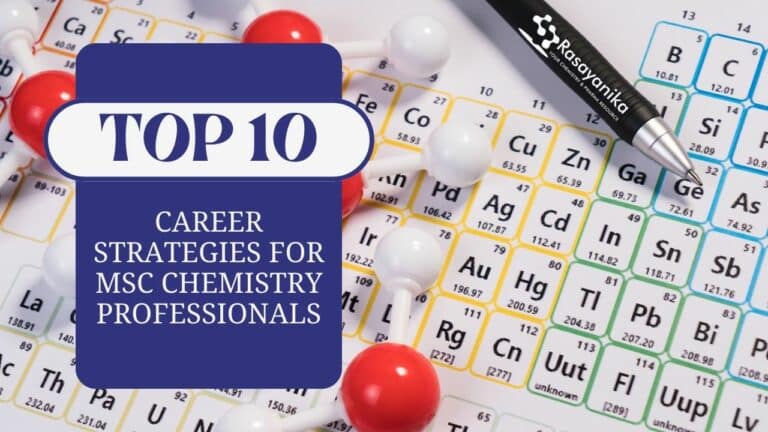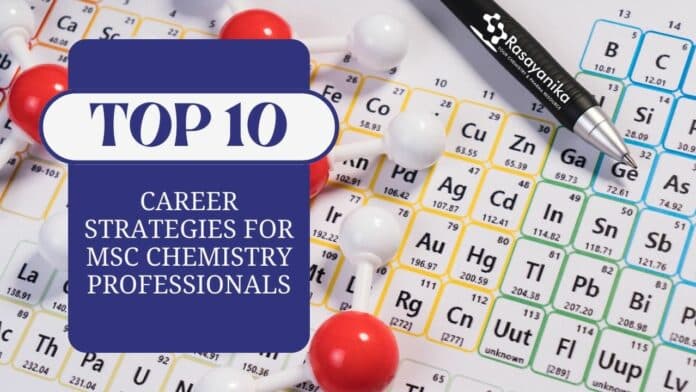 In science, the pursuit of knowledge often begins in the laboratory. For MSc Chemistry professionals, the laboratory has long been their sanctum, where they've honed their skills, conducted groundbreaking research, and delved deep into the mysteries of matter. However, as the boundaries of scientific discovery continue to expand, so too do the horizons of career possibilities. "From Lab to Market: Career Strategies for MSc Chemistry Professionals" is a journey into the dynamic world of career transitions, where the skills and knowledge acquired in the laboratory can be harnessed to navigate diverse industries and markets. In this article, we explore the strategies, insights, and inspiration needed to bridge the gap between the laboratory bench and the bustling marketplace, creating pathways to success for those armed with a Master's degree in Chemistry.
In the ever-evolving landscape of science and technology, professionals with expertise in chemistry are in high demand. As an MSc Chemistry graduate, you possess a valuable skill set that can be applied across various industries, not just within the confines of a laboratory. This article explores career strategies for MSc Chemistry professionals looking to transition from the lab to the market, emphasizing the importance of adaptability, networking, and continuous learning
.
1. Leveraging Your Chemistry Background
Your MSc in Chemistry equips you with a solid foundation in scientific principles, analytical thinking, and problem-solving skills. These are assets that can be applied beyond the laboratory. As Albert Einstein once said, "The important thing is not to stop questioning. Curiosity has its own reason for existence." Your inquisitive nature and ability to scrutinize data can be invaluable in industries ranging from pharmaceuticals to environmental consulting.
Remember
Chemistry is the science of change. Apply your knowledge to drive change in the world.
2. Identifying Transferable Skills
Transitioning to a career outside the lab requires identifying and highlighting your transferable skills. Communication, project management, and data analysis are just a few examples. These skills are not confined to the laboratory but can be crucial in roles such as regulatory affairs, quality control, or technical sales.
The skills you acquire as a scientist, such as attention to detail and critical thinking, are highly transferable to many fields.
3. Networking and Building Relationships
Networking is often cited as a cornerstone of career success. While scientists may be more accustomed to spending time in the lab, building relationships with professionals in your desired field is equally important. Attend industry conferences, join professional organizations, and connect with alumni from your university to broaden your network.
Your network is your net worth. Don't underestimate the power of professional relationships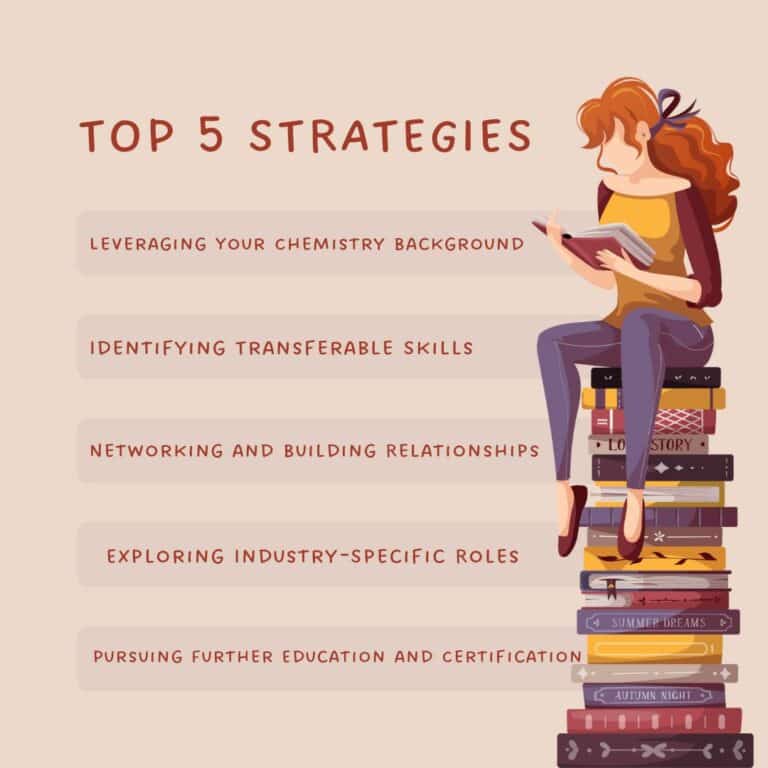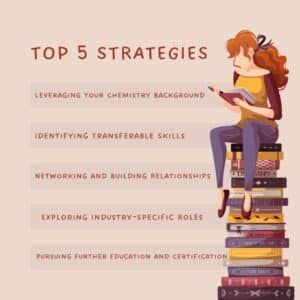 4. Pursuing Further Education and Certification
In some cases, further education or certification may be necessary to make a successful transition from the lab to the market. Whether it's a business course or a certification in a specialized area, continuous learning can open doors to new career opportunities and increase your marketability.
The beautiful thing about learning is that no one can take it away from you.
5. Exploring Industry-Specific Roles
Chemistry professionals have a wide range of career options outside the laboratory. Consider exploring roles in sectors such as pharmaceuticals, environmental science, food and beverage, or even patent law. Each industry offers unique opportunities where your chemistry background can be an asset.
Chemistry opens doors to understanding and innovation in countless industries.
6. Embracing Entrepreneurship
Entrepreneurship is another avenue that allows you to apply your chemistry knowledge in unique ways. Starting your own venture, whether it's a chemical consultancy or a sustainable product development company, can be both challenging and rewarding.
Entrepreneurship is the last refuge of the troublemaking individual.
7. Staying Informed About Market Trends
To succeed in a non-academic career, it's essential to stay informed about market trends and emerging technologies. Being aware of industry developments can help you make informed decisions about your career path and identify areas where your skills are in demand.
In a world of change, the learners shall inherit the earth, while the learned shall find themselves perfectly suited for a world that no longer exists.
8. Crafting a Compelling Resume and Cover Letter
When applying for non-academic positions, your resume and cover letter are your first impression. Tailor them to showcase your transferable skills, relevant experience, and enthusiasm for the industry. Highlight how your background in chemistry uniquely positions you for success in the new role.
Your resume is a reflection of you. Make it shine.
9. Navigating the Interview Process
The interview process for non-academic positions may differ from what you experienced in academia. Prepare for behavioral questions that assess your problem-solving abilities, teamwork, and adaptability. Use your chemistry background to demonstrate your ability to approach challenges systematically.
Success in life is not about perfection; it's about progress.
10. Persistence and Resilience
Transitioning from the lab to the market can be a challenging journey. You may face rejection, setbacks, or moments of doubt. However, maintaining persistence and resilience is essential. Remember that every experience, whether positive or negative, contributes to your growth and learning.
Success is not final. Failure is not fatal: It is the courage to continue that counts.
Conclusion: The Chemistry of Career Success
As an MSc Chemistry professional, you possess a versatile skill set that can open doors to a wide range of career opportunities. Transitioning from the lab to the market requires a strategic approach, including leveraging your chemistry background, identifying transferable skills, networking, continuous learning, and exploring diverse roles and industries. Embrace the journey with determination and adaptability, and you'll discover that the world outside the laboratory has countless opportunities waiting for you to explore and conquer.
Career for MSc Chemistry Looking for latest chemistry and Pharma job openings, follow Rasayanika Facebook and Telegram and subscribe to our youtube channel for the latest updates on chemistry and Pharma job.