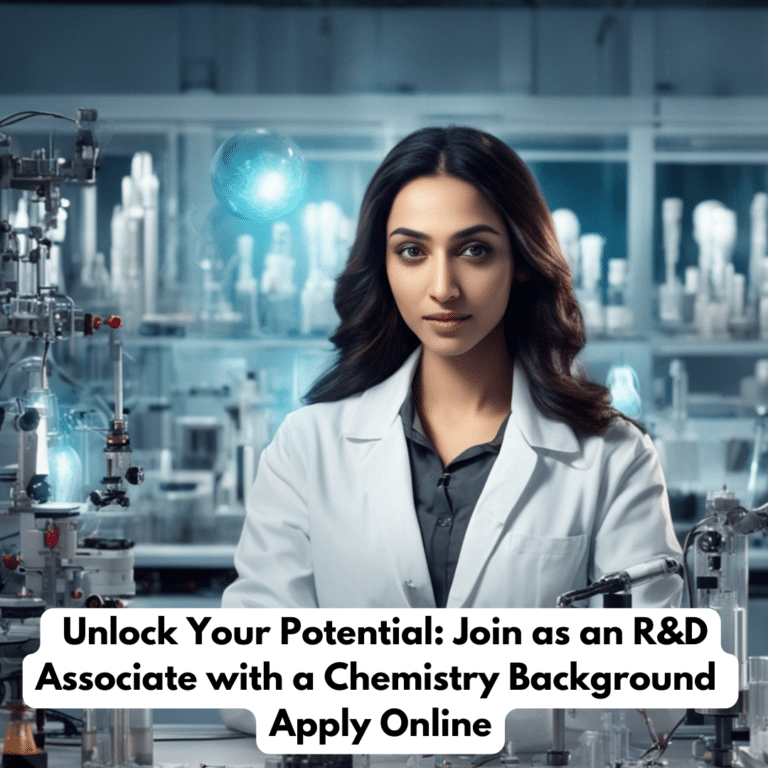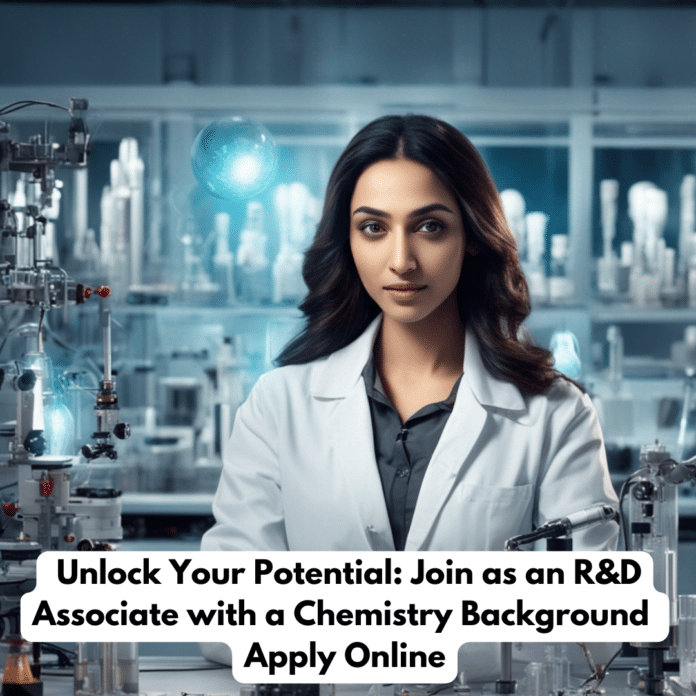 Latest R&D Associate at Unilever for B.Sc. in Chemistry Candidates, Interested and eligible Candidates Apply online
Job position: R&D Associate- HC Pilot Plant
Job ID: R-71801
Category: Research/Development
Location: Bengaluru, Karnataka
ABOUT UNILEVER:
Be part of the world's most successful, purpose-led business. Work with brands that are well-loved around the world, that strive to improve the lives of our consumers and the communities around us every day. Every day, nine out of ten Indian households use our products to feel good, look good and get more out of life – giving us a unique opportunity to build a brighter future. We promote innovation, big and small, to make our business win and grow; and we believe in business as a force for good. Our brilliant business leaders and colleagues provide mentorship and inspiration, so you can be at your best.
At HUL, we believe that every individual irrespective of their race, colour, religion, gender, sexual orientation, gender identity or expression, age, nationality, caste, disability or marital status can bring their purpose to life. So apply to us, to unleash your curiosity, challenge ideas and disrupt processes; use your energy to make the world a better place. As you work to
make a real impact on the business and the world, we'll work to help you become a better you!
We are looking to hire a HC R&D Associate-Pilot Plant- Home Care team based in Unilever R&D Bangalore:
Are you ready to protect our planet?
Unilever is reimagining the future of cleaning and it starts with reinventing a century-old history of chemistry. Billions of people around the world are asking for products that are tough on germs and stains, and ever more convenient to use. But now, people also want these products to be kinder to the planet. So, we've come up with a new strategy:
Clean Future. This is how we will transform some of the most popular cleaning brands to become lower carbon and lower waste, with the same or even better performance. We will use renewable or recycled carbon sources above the ground to end our dependence on non-replaceable fossil fuels from under the ground. We are looking for a people with right attitude, mindset and competencies, who will contribute in landing "Clean future" into action.
Working in the 1HC Category Design Process Development Team is to provide Unilever with world class capability to develop manufacturing processes that allow the launch and manufacture of Home Care products at targeted cost, quality, and efficiency.
Role Purpose for R&D Associate at Unilever:
Purpose of this role is to maintain pilot plant operations to optimum level. Support end users to conduct trials, maintain inventory and trigger waste disposal. Work with end users, OPEX and USHEC on pilot plant investments, new installation and safety compliances. Maintain safe operating conditions in pilot plant by daily housekeeping, regular maintenance and monitoring.
About the Role: 
HC R&D Bangalore team is looking for a experience graduate/diploma with a passion for processing and our pilot plant operations. A multi-tasker who works across four different HC teams and is a great connector to maintain working relationship with site OPEX and HC end users. This person will support HC developers, engineers and end users with prototype preparation for various R&D studies.  to keep pilot plant read the R&D operations in the Pilot Plant.
Accountability
Ensuring the Pilot plant is ready to conduct requested trial by end users.
Maintain pilot plant records on trails, equipment usage, safety audits and trainings.
Ensure Standard Operating Procedures documentation controls are followed & maintained: Update and organize documentation. Manage Standard Operating Procedure data base.
schedule and organize work with contractors and vendors on new installation and SHE compliances.
Schedule, organize equipment maintenance and calibration program with site equipment owner and site OPEX.
Troubleshoot with engineers/developers/end users as needed.
Manage RM inventory and co-ordinate RM ordering with end users from different laboratories, monitor pp stock, escalate storage issues.  Work with raw material owners to maintain inventory for operations.
Ensure chemical hazard are identified, monitored and mitigated on regular basis.
Monitor PP waste and co-ordinate waste disposal as per local site approved practice.
Participate actively in risk assessment for pilot plant operations and partner with USHEC.
Ensure a safe pilot plant environment is maintained with daily housekeeping, implementing USHEC actions.
All about you, what you'll need to succeed.
The desire and potential to progress on pilot plant operation with learning mindset,
B.Sc. in Chemistry or Diploma in chemical, mechanical or process engineering.
1-3 years' experience in operating environment.
Skills:
Computer literate. Working knowledge on MS-office.
Knowledge of processing equipment principles and practices
Learning mindset.
Operation management (scheduling, organizing, executing)
Desirable but not mandatory
Experience in product/process development, scale up and technology transfer desirable.
Experience in risk assessment.
Possible interview questions may be asked for R&D Associate at Unilever
1. Can you describe your experience with pilot plant operations, especially in the context of healthcare or pharmaceuticals?
Answer: I have [mention number of years] years of experience working in pilot plant operations, with a specific focus on healthcare and pharmaceuticals. In my previous role at [mention previous company], I was actively involved in scaling up processes from the lab to pilot plant scale for the production of pharmaceutical compounds. I ensured that all operations adhered to regulatory standards and safety protocols.
2. The healthcare industry is highly regulated. How do you ensure compliance with regulatory guidelines in pilot plant operations?
Answer: Compliance with regulatory guidelines is paramount. I stay updated with the latest regulations, including FDA and cGMP requirements. In my previous role, I developed and implemented standard operating procedures (SOPs) that were in strict alignment with these guidelines. Regular audits and documentation checks were also conducted to ensure ongoing compliance.
3. Pilot plant experiments often involve the development of new processes. Can you provide an example of a challenging process development project you've led and how you addressed any obstacles encountered?
Answer: Certainly. In a recent project, we were tasked with developing a novel process for the synthesis of a critical pharmaceutical intermediate. We faced challenges related to reaction optimization and yield improvement. To address these obstacles, I led a cross-functional team, conducted in-depth data analysis, and collaborated closely with research chemists. Through iterative experimentation and process adjustments, we successfully achieved the desired yield and quality.
4. The role may require working with various analytical instruments and equipment. Can you highlight your experience with the instrumentation relevant to pilot plant operations?
Answer: I have hands-on experience with a range of analytical instruments commonly used in pilot plant operations, including HPLC, GC, FTIR, and NMR spectroscopy. I'm proficient in instrument calibration, troubleshooting, and data interpretation. This experience allows me to efficiently monitor reactions and ensure product quality during pilot-scale production.
5. Effective teamwork is essential in a pilot plant environment. How do you collaborate with colleagues from diverse backgrounds to achieve common goals?
Answer: Collaboration is a core part of my work. I recognize the value of input from colleagues with diverse expertise. I actively engage in cross-functional meetings to discuss project goals, share insights, and address challenges. By fostering open communication and a spirit of cooperation, I ensure that everyone is aligned toward achieving our common objectives.