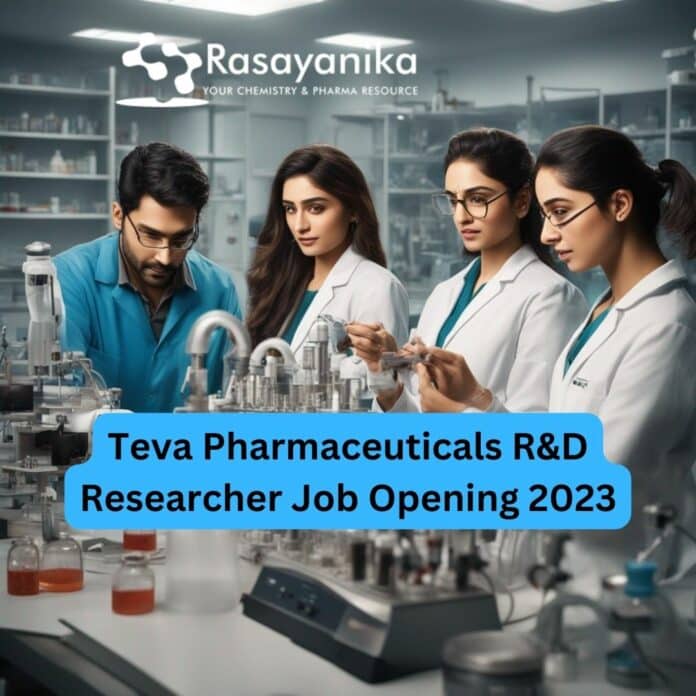 Teva Pharmaceuticals R&D Researcher job opening 2023, BSc Chemistry job opening 2023, MSc Chemistry job opening 2023, Chemistry researcher job opening 2023, Intrested and eligible candidates may check out all the details on the same below:
Job Title: Physical R&D Researcher II
Location: Greater Noida, India, 201306
Job Id: 50903
Who we are
Together, we're on a mission to make good health more affordable and accessible, to help millions around the world enjoy healthier lives. It's a mission that bonds our people across nearly 60 countries and a rich, diverse variety of nationalities and backgrounds. Working here means working with the world's leading manufacturer of generic medicines, and the proud producer of many of the products on the World Health Organization's Essential Medicines List. Today, at least 200 million people around the world take one of our medicines every single day. An amazing number, but we're always looking for new ways to continue making a difference, and new people to make a difference with.
How you'll spend your day
Independently plan and execute the polymorph screening
In-depth Knowledge on polymorph screening
Minimum 4 years' experience in polymorph screening
Patents on polymorph
Experience in solubility curve , meta stable Zone width , Seeding experiments
Experience in different crystallization tools like HTS, Crystal 16, crystalline , parallel crystallizer
Knowledge on COSMOtherm and Molecular modeling software
Characterization of polymorph with XRD, DSC, TGA, Microscope ,DVS
Need to coordinate with patent team on IP filing
Need to coordinate with CRD.
Your experience and qualifications
Experience/Eligbility Criteria:
5+ yrs of exp
BSc/ MSc – Chemistry
Teva Pharmaceuticals R&D Teva Pharmaceuticals R&D Researcher Looking for latest chemistry and Pharma job openings, follow Rasayanika Facebook and Telegram and subscribe to our youtube channel for the latest updates on chemistry and Pharma job.