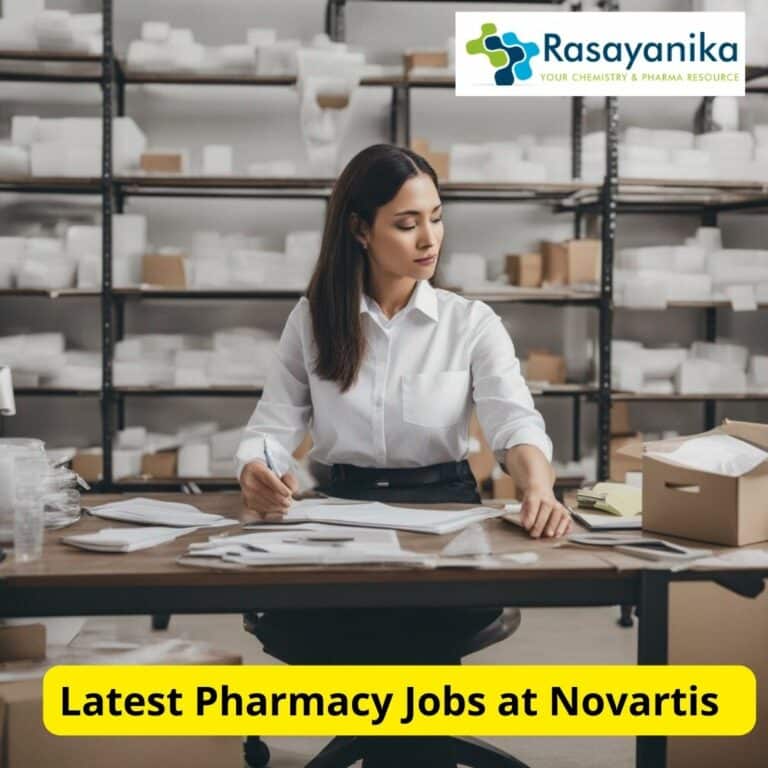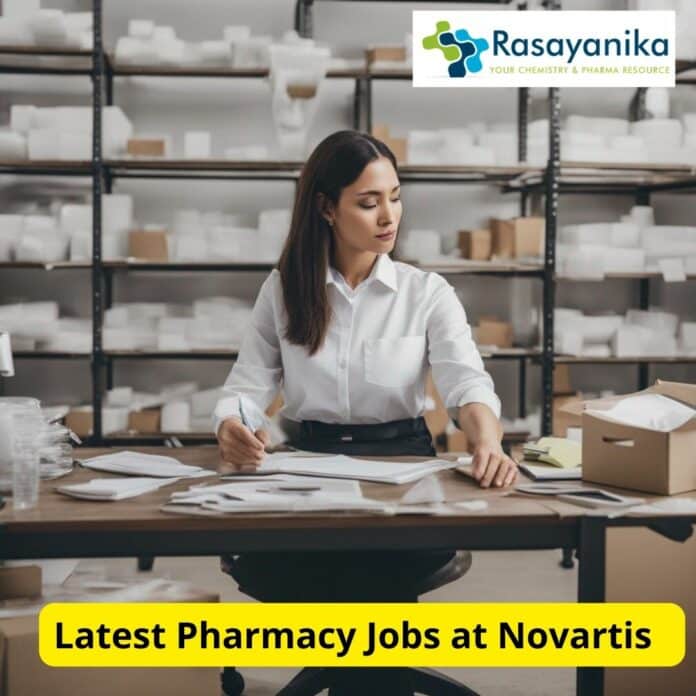 Sr Executive at Novartis. Interested candidates can check the details given below and apply now.
Job role: Sr Executive NCQ
Job ID: 380043BR
Job Location: Mumbai
Division: Operations
Job Type: Full Time
Employment Type: Regular
Functional Area: Quality
Business Unit: QUALITY
Company/Legal Entity: Nov Hltcr Shared Services Ind
Job Description
About the Role:
Monitor quality governance and compliance in the Country organization in all GxP related areas (Supply chain, C&F Ware house, Market Compliant, Artwork Management , Batch Release etc) to ensure that all aspects of the operational business comply with cGxP, legal and regulatory requirements and the Novartis Pharma Corporate Quality Manual and Policies.
Key Responsibilities:
Ensure implementation, maintenance and upgrading of the local Quality System and Standard Operating Procedures in order to drive compliance of all cGXP and Pharmacovigilance related processes and tasks with local/International regulatory requirements and the Novartis Quality Manual.
Actively involved in ensuring quality governance and quality planning in the Country organization through the establishment and implementation of the annual Quality Plan, appropriate Key Quality Indicators, and Quality Risk Assessments.
Ensure that a local Quality System and Standard Operating Procedures are in place for all GxP related activities and that compliance with cGMP is maintained through training and internal audits.
Ensure that all drug products are released in accordance with the registered specifications and are released to the market in accordance with local regulations and ensure that a respective Change Control procedure is in place. (Batch Release).
Ensure that all aspects of the handling and distribution of pharmaceutical products at Novartis India Limited through Central Warehouse & C & F's comply with the requirements of the Novartis Pharma Quality Manual and Policies and meet all relevant cGMP, regulatory and legislative requirements.
Visit, supervise and co-ordinate CPO Vendors(C&Fs, Stickering site etc) activities and ensure that vendor perform the respective activities are in compliance with Novartis Standards.
Participate in resolving all Critical Quality Issues (deviations, complaints, recalls, counterfeits and product tampering, stability failures, etc) according to the Quality Assurance Agreement and the Novartis Pharma Quality Manual. Ensure investigations are correctly executed. Ensure they are updated in AQWA (Adaptable Quality Workflow Application)
Ensure that Change requests, either from the External Supplier/Vendor or from Novartis CPO, are managed according to the Quality Assurance Agreement and/or Novartis SOPs from receipt, through to the implementation and closure.
Responsible for preparing Quality trends and driving Continuous improvement for processes and product quality performance.
Provide the quality presence and in-put to Compliance / Technical meetings with the CPO Vendors and establish good working relationships with clear communication and defined actions and goals.
In addition, provide support to internal functions (BD&L, CRO and other functions) by evaluation and decision of new products as per Novartis Pharma Quality Manual and standards.
Perform the required periodic review and make recommendations for amendments to the evaluation based on identified needs and issues.
Commitment to Diversity & Inclusion:
We are committed to building an outstanding, inclusive work environment and diverse teams representative of the patients and communities we serve.
Minimum requirements for Sr Executive at Novartis
Essential Requirements:
4+ years of experience in QA / QC. Knowledge of cGMP and regulatory compliance of all relevant operations like C and F cold chain etc.
Proficient in communicating with vendors and internal customers
Interacting with people from interface functions in the local organisation. Support for resolving GMP and GxP related issues. Operational Excellence, Breakthrough Analysis, Being Resilient, Continuous Learning, Interpersonal Savvy.
Desirable Requirements for Sr Executive at Novartis
B.Sc., B.Pharm Post graduate Diploma added advantage
Local language, English & Hindi fluent in speaking / writing
Here are few interview questions along with their answers for the job role of Sr Executive at Novartis:
1: Can you explain your experience in ensuring compliance with cGMP and regulatory requirements in the pharmaceutical industry?
Answer: Certainly. In my previous role as a Quality Assurance professional, I have gained over 4 years of experience in QA/QC, specifically focused on maintaining compliance with cGMP and regulatory standards in the pharmaceutical sector. I have successfully led and participated in internal audits, ensuring that all processes and operations, including cold chain logistics and C&F activities, adhere to the required quality standards. This involves constant monitoring, documentation, and corrective actions to address any deviations. I have also been involved in resolving critical quality issues and deviations, ensuring that investigations are thoroughly conducted, documented, and communicated. My experience has provided me with a deep understanding of the regulatory landscape and the ability to ensure consistent adherence to quality and compliance standards.
2: Could you share an example of a situation where you had to collaborate with cross-functional teams to resolve a quality-related issue?
Answer: Certainly. In a previous project, we encountered a deviation in the cold chain storage and distribution process that could potentially impact product integrity. I collaborated closely with the supply chain, logistics, and quality control teams to investigate the root cause of the issue. We identified a breakdown in the temperature monitoring system during transit. To address this, we not only rectified the immediate situation but also implemented a robust corrective and preventive action plan. This involved revamping the monitoring system, conducting refresher training for staff involved, and improving documentation practices. Our collaborative effort not only resolved the issue but also led to a more resilient and compliant cold chain process that ultimately enhanced product quality and patient safety.
3: How do you ensure effective communication and alignment with external vendors while maintaining Novartis quality standards?
Answer: Communication and alignment with external vendors are critical aspects of maintaining Novartis quality standards. I ensure this by establishing clear communication channels and regular meetings with vendors. During these interactions, I emphasize Novartis' commitment to quality and regulatory compliance, and I discuss our expectations in detail. I also provide vendors with the necessary documentation and guidelines to ensure they understand our requirements thoroughly. By maintaining an open dialogue, addressing queries promptly, and conducting periodic vendor audits, I ensure that vendors are aligned with Novartis quality standards. This approach fosters a collaborative environment where both parties are committed to upholding the highest quality in all processes and activities.
4: How do you approach continuous improvement in quality processes and product quality performance?
Answer: Continuous improvement is integral to maintaining and enhancing quality processes and product quality performance. I adopt a systematic approach by regularly analyzing key quality indicators and conducting trend analysis. By identifying recurring issues, I pinpoint areas for improvement. I then collaborate with cross-functional teams to develop and implement targeted improvement plans. These plans often involve process optimization, employee training, and technology enhancements. Additionally, I encourage a culture of learning and innovation within the team, motivating individuals to share insights and propose innovative solutions. This collaborative approach not only addresses immediate challenges but also contributes to a culture of continuous improvement, resulting in enhanced product quality and streamlined processes.
Sr Executive at Novartis
Stay tuned on RASAYANIKA for more chem and pharma related job updates