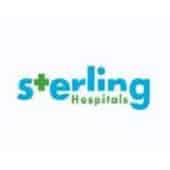 Sterling Hospital-Rajkot is the largest tertiary care hospital with 190 beds with the biggest critical care set up in the region of Saurashtra- Kutch. Since inception (November 2009), Sterling, Rajkot has been greatly successful in understanding and addressing health care needs and existing gaps in services of this region.
Position : Pharmacist (OPD)
No of Post : 1
Experience required : 1 – 5 years
Desired Profile : Candidate should be B.Pharm / D. Pharm with 1-5 years experience in handling pharmacy, stock management
Job Description : Candidate will be responsible to handle OPD pharmacy of hospital, managing stock, retailing etc.
Contact :
Sterling AddLife India Ltd
Email Address : [email protected]
Related Jobs :