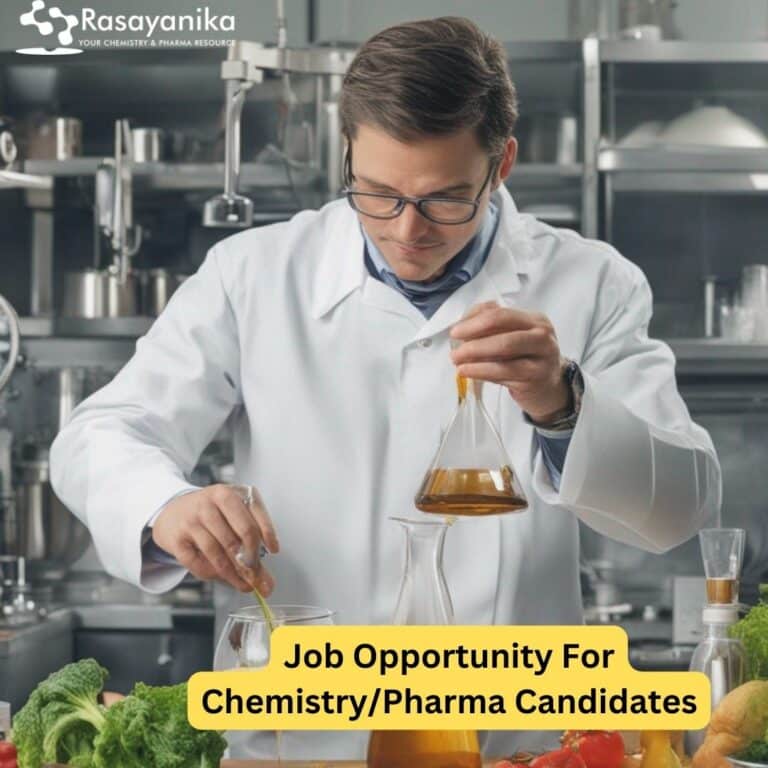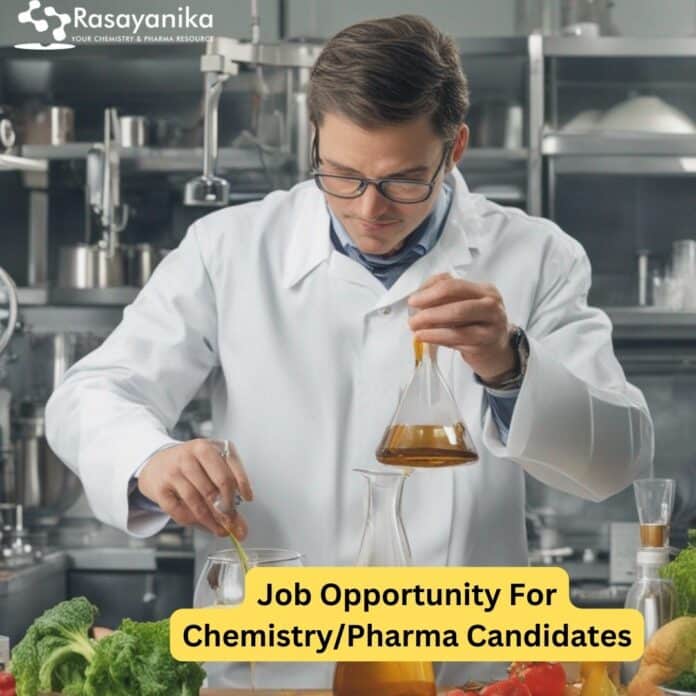 Mars announces job opening for chemistry candidates. Pharmacy job opening 2023, Chemistry quality food safety manager job opening 2023, msc job opening 2023, Intrested and eligible candidates may check out all the details on the same below:
Job Title: Quality & Food Safety Manager for Packing Centre- Royal Canin India
Location Mumbai, Maharashtra, India
Category R&D
Job ID: R45451
Eligbility Criteria
Quality assurance or quality and food safety related engineering; chemistry, pharmacy or biology with strong knowledge of food safety.
Problem solving tools knowledge (Ishikawa, pareto, control charts, 5W, other)
Fluent English communication skills (written & spoken)
Experience & Qualifications
Food manufacturing related work experience (5years) with at least 3 years of Q&FS, HACCP or QMS experience
ISO standards deployment and/or audit related experience
Key Supporting Competencies
Standing alone
Process management
Priority Setting
Developing direct reports
Job Description:
The Packaging & Distribution center QFS Manager is a key position in the E2E Supply Chain team, fully integrated into the site leadership team and driving collaboration with all site functions on Q&FS topics such as, but not limited to, compliance, conformance, incidents, change management, project deployment and continual improvement.
The Q&FS manager is responsible for the Quality and Food safety of
the packaging & distribution center in India, their task is to assure the operation compliance with local regulations, external and Mars Quality Standards, the product conformance to specifications, to prevent quality related incidents, and all the necessary activities to deliver quality products to our costumers and to generate continual improvement. They must engage all site functions and stakeholders at all levels of the organization (e.g region, market units, sourcing factories) on the total quality management. As a line manager the Q&FS Manager has to manage a team from one to 4 associates and is responsible for their objectives, development and engagement
Key Responsibilities
Share Q&FS requirements, review plans and influence compliance during the site building and commissioning
Assure packaging and distribution center validation processes according to requirements and seek approval for start-up
Recruits, develops, and engages the site Q&FS teams by role modelling the Five Principles
Implement and maintain the Packing Center QMP, ISO 9001 & 22000 certifications, stand as the document control and Nexus expert/administrator
Assure the deployment of MARS global Q&FS standards both for packaging (e.g. FFMM) and the distribution center (e.g. DQM, EMQM).
Establish, update and drive compliance to the site HACCP plan, guarantee compliance with all food safety procedures
Assure resources to execute the packaging and distribution center sanitation & pest management programs
Assure all Q&FS process and product monitoring and verification activities including internal and external audits, assure the outcomes are properly and promptly reviewed; and, when needed, assure necessary improvement actions are put in place and completed
Implement and manage the positive release and non-conformance processes in the site, including appropriate recording in Nexus. Stand as PRIMP owner whenever there is a site product related incident.
Monitor all product related complaint from consumers, ensure resolution in the allotted time scale with Customer care system (VITAL).
Collaborate and support other site functions on quality related matters, provide Q&FS technical advice and technical support.
Assure the availability of resources and influence continual improvement on site associate's capabilities on all Q&FS topics. (this also include being responsible for training and training records)
Collect and analyze all sources of Q&FS monitoring and verification (e.g., conformance, audit, incidents, complaints) and assure the application of the CAPA process to generate continuous improvement, including appropriate recording in Nexus.
Communicate with Q&FS regional and/or global team, promptly on all critical topics including incidents, and when required on relevant site Q&FS topics.
Report site Q&FS metrics, opportunities, risk, and highlights on the relevant forums
Lead the site Q&FS management review, follow up on actions and provide relevant input for the regional management review through the VCO Factory Governance process
Context & Scope
This role will have a greater portion of CVS during the first and second year of operation; then it will cover the Q&FS function for the operation. (For the packing center as well as FG/semi FG product reception, storage and distribution)
This role requires a good level of technical expertise, highly developed communication, and interpersonal skills. It requires being oriented on quality management and continuous improvement very open-minded and conceptual minded to solve issues and find adapted solutions
Mars Chemistry/Pharmacy Quality Mars Chemistry/Pharmacy Quality Mars Chemistry/Pharmacy Quality Looking for latest chemistry and Pharma job openings, follow Rasayanika Facebook and Telegram and subscribe to our youtube channel for the latest updates on chemistry and Pharma job.