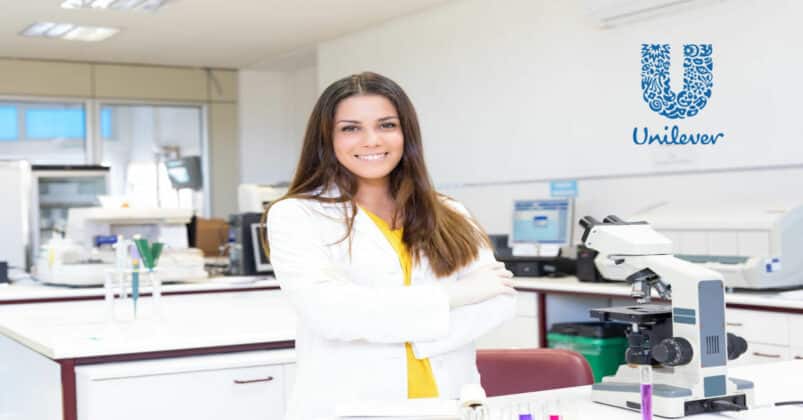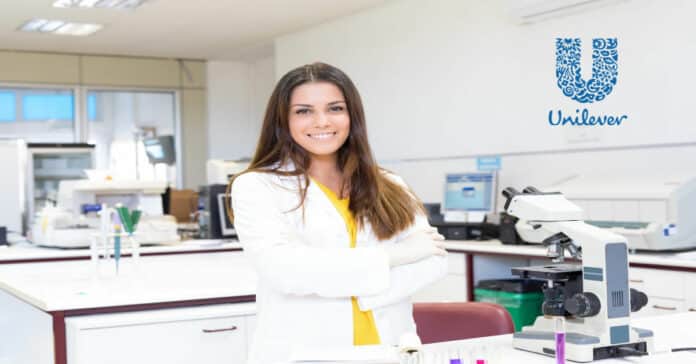 Unilever Chemistry & Chemical Engineering R&D Job – Apply Online
Unilever Chemistry and Chemical engineering job opening 2022, Chemistry job opening 2022. Candidates with master's and a Ph.D. degree in chemistry and chemical engineering may apply for the job vacancy at Unilever for the post of R&D manager. Intrested and eligible candidates may check out all the details on the same below:
Job Title: Senior Product Development Manager R&D
Job ID: R-38290
Category: Research/Development
Location: Bengaluru, Karnataka
Eligibility Criteria: 
An M.S./PhD in Chemistry or Chemical Engineering, with a strong understanding of the Materials science bases underpinning personal care products.
Cross-Category (BPC/HC) Technology development expertise preferably with experience in soap bars
A minimum of 5 years of product-centric industrial experience in relevant areas such as, product development or process engineering with a proven track record of project management.
The ability to work effectively across multiple sites and functions.
The ability to present and communicate in a compelling, efficient, and effective manner, both cross-functionally and cross-regionally.
The ability to lead, manage, train and mentor within the team with a future fit leadership style appropriate to a networked and agile organisation
Open Innovation and Partnerships
Job Purpose:
This role is part of the integrated Advanced Manufacturing Center and Bar Technology group and the Lifebuoy GDC within Skin Cleansing GDC.
The incumbent will be responsible for managing and running an integrated end-to-end digitally-enabled Advanced Manufacturing Centre for B&H bars in Mumbai and Bangalore that is a digital/ physical twin of every key soap line across the globe.
The ambition of the AMC, ably supported by the digital processing and DRD teams, is to simulate and predict bar performance and properties, thus enabling the quick rollout of new technologies with the right quality with minimal main plant trials and ensuring quick troubleshooting for existing processes. The primary task for the incumbent will be to own and lead this overall agenda, working closely with various functions and teams to seamlessly land this ambitious project and drive the Digital agenda for Soap Bars.
The incumbent will be responsible for enabling the disruptive bar technology program through the AMC capability and insight generation, delivering a future-fit technology strategy and roadmap for the ~1B€ B&H bar business, that is in line with the growth, sustainability, and margin expectations of the category while delivering product superiority.
The incumbent will work closely with various functions and teams (S&T, DRD, Digital Factory) to seamlessly land this ambitious project and drive the Digital agenda for Soap Bars.
The person would also lead as Technical Project Leader for key projects under Lifebuoy Global Hygiene Program. In addition, the role would involve leading various value creation & sustainability initiatives, developing new formats & technologies, managing product quality, and specifications, supporting the creation of Hygiene strategy, and interfacing with global & regional cross-functional teams.
This role will report to the Bar Technology and AMC Director.
Responsibilties: 
For the Bars Technology & AMC part of the role, key responsibilities will include:
Manage the overall program for set up of the integrated Advanced Manufacturing Center for soap bars across Mumbai and Bangalore sites with end-to-end digital capability through LIMS, DMP, and other virtual tools, working closely with the Operations team at the two sites, Project team, Global Brand R&D teams, S&T team, and the DRD teams.
Drive the program for digital integration between the AMC and digital factory through CFD simulations and digital prediction models for the formulation, processing, and appraisal data working closely with DRD, digital team, and S&T teams.
Champion digital ways of working within the bars team through development, training, and dissemination of fit for purpose digital tools to automate day to day operations in the formulation and processing development and virtual training modules for the pilot plant, working closely with DRD and key suppliers
Support the disruptive bar technology program and work seamlessly with Global Brand Design R&D, PMU Design, S&T, SC, and Regulatory and legal teams to deliver new technologies in the market.
Build a strong external ecosystem of experts, academics, and experts to further strengthen the program and create strong Advocacy, Authority, and Influence for our technologies including external competitive advantage.
For the GDC Hygiene part of the role, key responsibilities will include:
Lead key design projects as Technical Project Leader developing product solutions as needed by the business articulated as an outcome of Project teamwork
Understanding the consumer habits & needs as required by the Project team while articulating the needs of business
In close coordination with the Processing and supply chain teams, develop manufacturing processes to scale the product manufacture from lab to pilot to the main plant, and estimate the CAPEX requirements.
Resolution of formulation related issues in close working with GDC brand technical teams
Ensuring compliance to Internal Unilever protocols, External regulatory environment, while developing product solutions with respect to commitment to safety, environment, claim support, specification management, etc.
The person would need to make decisions through proper assessment of the risks, aligning stakeholders on key issues/concerns to ensure OTIF launches.
Lead development of new technologies that help meet the Lifebuoy brand ambitions and deliver on sustainability ambitions of the brand/category
Lead work on understanding competitor formulation strategy globally and develop insights for us to derive competitive advantages
Developing robust product specifications for implementation globally
Editors Note: Unilever Chemistry Subscribe to Rasayanika for the latest chemistry and Pharma job openings, follow us on Facebook and Telegram and subscribe to our youtube channel for the latest updates on chemistry and Pharma jobs and much more.