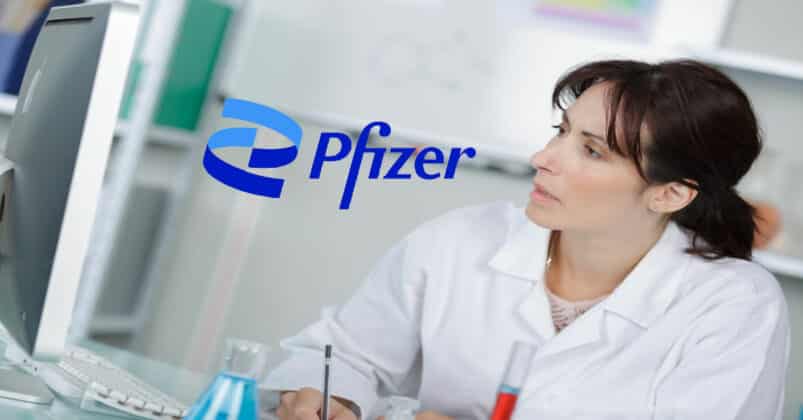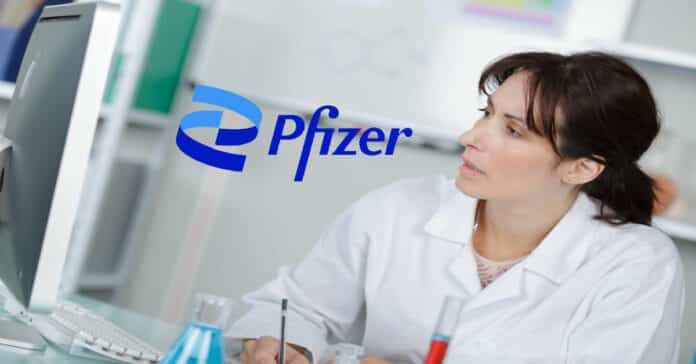 Pfizer Pharma GMAIST Specialist Post Vacancy – Apply Online
Pfizer Pharma GMAIST Specialist Pfizer careers are like no other. In their culture of individual ownership, they believe in our ability to improve future healthcare, and the potential to transform millions of lives. M Pharma job opening 2021, Check out all the details on our website Rasayanika.com
Job Title: Health Literacy Specialist – Global Medical Affairs International Services Team (GMAIST)
Location: India – Mumbai
Eligibility Criteria:
Graduate/Post-graduate/ Doctorate degree in Pharmacy/ Medical sciences or equivalent degrees.
Experience:
3 to 4 years relevant experience for medical graduates, PhDs & masters in life sciences/ more than 6 years relevant experience for graduates with bachelor's degree.
1-2 years experience in pharma, pharma internship, or closely related is a plus.
Minimum 3 years of experience in medical writing within an agency, CRO, Pharma / Biotech Company.
Prior experience in using literature search tools and assessing search results is preferred.
Main Responsibilties:
Responsible for providing support to the Pfizer Worldwide Research, Development & Medical (WRDM), Global Medical Impact Assessment (GMIA) team specifically:
To optimize patient and prescriber content using health literacy best practices to ensure Pfizer content meets standards for readability, understandability, and actionability.
To promote quality patient information that is easier to read, shareable with their healthcare providers, and leads to better outcomes of health.
To apply health literacy best practices and/or health literacy automation tool across business channels and provide operational support to ensure compliance.
Content to be optimized will come from different parts of the enterprise and several phases of the product lifecycle. These materials will be designed to help reduce clinical trial recruitment times, improve understanding, and impact patient activation, improve adherence and retention, and improve patient satisfaction and outcomes.
This role will review and provide comments on the content to help the teams improve the health literacy standards of their materials that include commercial marketing materials (eg. Detail Aids, Patient Awareness materials, Advertising content), or materials associated with research, development, and approval of Pfizer's medicines (eg. Risk Evaluation & Mitigation Strategies (REMS), Plain Language Summaries (PLS), Clinical trial materials, Patient Information leaflets (PIL), Research interview guides).
The content in these materials is intended for a variety of communication channels including print, digital, social media, audio, etc.
Metrics from each optimization activity will need to be captured in the health literacy dashboard tool so that efforts can be measured and tracked to identify future process improvements.
This role will also support the training of Pfizer colleagues in health literacy best practices. This might include 'train the trainer' sessions with Pfizer colleagues and vendors or running workshops for a specific brand or medical teams.
The Health Literacy Specialist supports and partners with GMIA by:
Helping to improve information quality of patient-facing content.
Assessing the level of patient understanding and activation.
Measuring outcomes and tracking metrics related to health literacy and patient activation.
Assisting with communicating benefit-risk assessments in a health literate way.
Assist with applying health literacy best practices to address patient activation, patient recruitment, quality of information, retention, adherence, equity, disparities, and patient outcomes/satisfaction.
Works closely with the GMIA team on continuous improvement for operational excellence.
Supports other duties/responsibilities as deemed appropriate for this role.
Required Skill Set:
Technical:
Ability to apply health literacy automated and/or validated tools to optimize content. Proficiency with Word, Excel, PowerPoint. Willingness to learn Qualtrics operating system for experience management to track health literacy best practices metrics.
Writing skills: Excellent writing skills and ability to edit, summarize and synthesize and interpret complicated scientific content effectively, concisely, and persuasively into patient-oriented lay language for better understanding.
Language skills: High fluency in written English and strong functional fluency in spoken English.
Personal skills: Strong organizational skills, attention to detail, and ability to prioritize multiple projects and meet deadlines.
Interpersonal skills: Ability to take initiative and work independently. Effective influencing and negotiating skills, including, when appropriate, an ability to guide decision-making for document content strategy. Ability to work well with all levels and roles in cross-functional, global teams. Ability to mentor more junior colleagues and external vendors.
Regulatory knowledge: Ability to understand and learn regulatory requirements as applicable to materials being optimized.
Software: Previous experience with software commonly used to present and analyze data and experience with searching academic databases. (Word, PowerPoint, Excel) is preferred. Ability to learn to use automated readability programs; health literacy dashboards; and automated health literacy optimization tools.
Epidemiology: Experience with epidemiology, psychometrics, or behavioral science a plus. Familiarity with epidemiologic principles and concepts is desirable. Experience with scientific writing and scientific communications is a plus.
Managerial: Reports directly to the Senior Medical Manager. Works closely with GMIA and has a dotted line reporting relationship to the Patient Health Activation Expert.
Editors Note: Pfizer Pharma GMAIST Specialist Subscribe to Rasayanika for the latest chemistry and Pharma job openings, follow us on Facebook and Telegram and subscribe to our youtube channel for the latest updates on chemistry and Pharma jobs and much more.