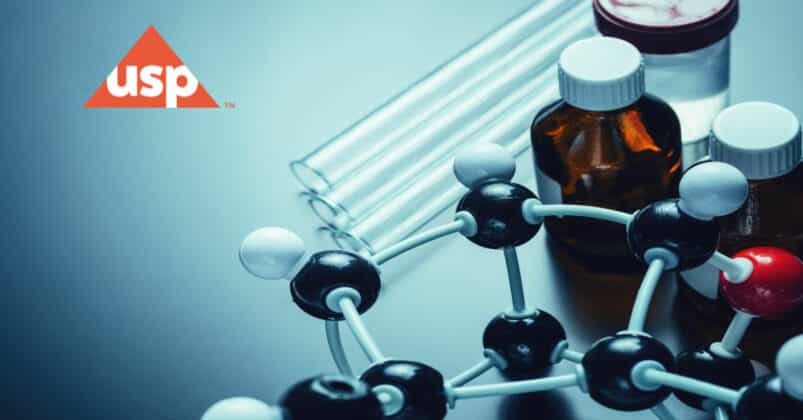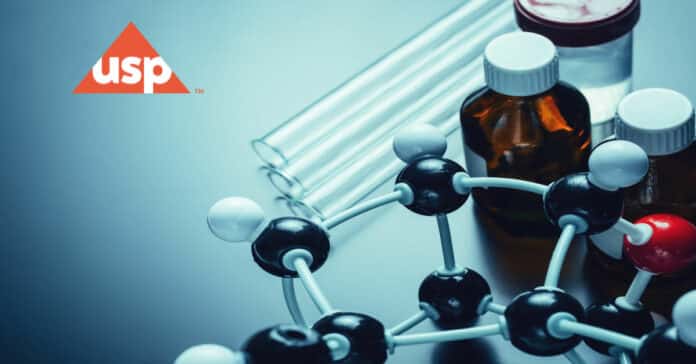 USP Hiring Chemistry Scientist – U.S. Pharmacopeial Convention
The U.S. Pharmacopeial Convention (USP) is a scientific nonprofit organization that sets standards for the identity, strength, quality, and purity of medicines, food ingredients, and dietary supplements manufactured, distributed, and consumed worldwide.
Job Title: Scientist I, ARD (NMR)
Location: Hyderabad, India
Basic Qualifications
MSc. in Analytical Chemistry / Organic Chemistry, from a well‐recognized University in India or abroad and required not less than 2‐4 years experience in handling the NMR spectrometer.
Extensive NMR knowledge both in running the equipment and interpretation of results and characterization of the compound by spectral techniques (NMR). Must possess a strong work ethic and a solid record of problem solving and technical results.
Good technical writing and verbal communication skills are required. Good interpersonal skills and proven ability to function in a team‐oriented environment are necessary. Understanding of GMP / ISO‐IEC 17025 Guidelines is a requirement.
Preferred Qualifications
Proficient in small molecule structure elucidation using NMR.
Experience on biological molecules such as peptides, proteins, and vaccines would be an added advantage.
Knowledge of qNMR, solid-state NMR, and multinuclear NMR operations is an advantage.
Must be familiar with electronic notebook documentation of experimental procedures.
Proven track record of consistently delivering projects on time and with high quality.
Prior experience in a high-volume pharmaceutical ARD laboratory or contract pharmaceutical analytical laboratory testing organization is a plus.
Takes personal responsibility for delivery of projects to customers.
Excellent communication skills, both written and verbal.
Expertise with Bruker NMR software‐ automation software & hardware.
Comprehensive understanding of the science involved in the development of synthetic organic molecules and analytical chemistry. ACD & Chemdraw software's handling is an added advantage. Proven self‐effectiveness skills are must.
USP offers an impressive benefits package, including · Comprehensive individual and family health insurance plans· Annual Master Health check-up plans· Generous paid holidays, vacation leave· Transportation services for office commute.
The U.S. Pharmacopeial Convention (USP) is a scientific nonprofit organization that sets standards for the identity, strength, quality, and purity of medicines, food ingredients, and dietary supplements manufactured, distributed and consumed worldwide. USP's drug standards are enforceable in the United States by the Food and Drug Administration, and these standards are used in more than 140 countries.
Being a part of USP means belonging to a diverse culture made up of more than 1,000 talented professionals working together at five international locations. We share our expertise in science, IT, human resources, quality assurance, communications, administrative management, and more…all to support an overall mission dedicated to making a difference by providing standards and programs that help improve the quality of medicines, dietary supplements, and foods worldwide.USP is proud to be an equal employment opportunity employer (EEOE) and affirmative action employer. Employment selection and related decisions are made without regard to sex, race, age, disability, religion, national origin, color, veteran status, sexual orientation, gender identity or any other protected class. We are committed to working with and providing reasonable accommodation to individuals with disabilities.
Job Category Chemistry & Scientific Standards
Job Type Full-Time
Description
Responsible for operating, and maintenance of 500 MHz NMR instrument, recording and interpretation of NMR spectra for samples submitted by the Synthetic Organic Chemistry Lab, Reference Standards Lab, Biologics & Biotechnology Lab, and other sources as per ISO 17025.
Develop appropriate NMR methods for identified of certain projects from time to time
Responsible for small and large molecules structure elucidation using NMR spectroscopy
Support to synthetic R&D projects from start to completion as per ISO 9001
Assist and maintain the safety aspects in the laboratory
Performs other related duties as required
Prepare for ISO‐9001 & ISO‐17025 audits and related activities
Ensure that the calibrations of the equipment are performed as per the schedule.
Responsible for preparing, executing, and completing IQ/OQ/PQ of new instruments.
Ensure the lab requirements like glassware, chemicals, and columns for the NMR lab.
Ensure to follow USP Policies and Procedures.
Editors Note: USP Hiring Chemistry Scientist Subscribe to Rasayanika for the latest chemistry and Pharma job openings, follow us on Facebook and Telegram and subscribe to our youtube channel for the latest updates on chemistry and Pharma jobs and much more.