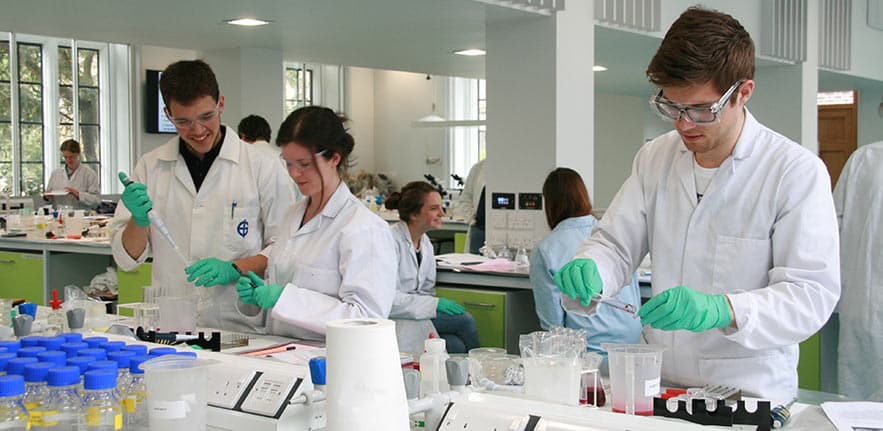 Msc Chemistry Job For Research & Development @ USP
Msc Chemistry Job For Research & Development @ USP. Career @ USP. Msc chemistry job 2018. Below is the information:
Job Title: Scientist
Work Location: Hyderabad, Andhra Pradesh, India
Qualification:
M.Sc. in Analytical Chemistry / Organic Chemistry, from a well-recognized University in India or abroad and required not less than 4 years' experience in handling the NMR spectrometer. (4-6 years of Industrial Experience)
Extensive NMR knowledge both in running the equipment and interpretation of results and characterization of the compound by spectral techniques (NMR, MASS and IR). Must possess a strong work ethic and a solid record of problem solving and technical results.
Good technical writing and verbal communication skills are required. Good interpersonal skills and proven ability to function in a team-oriented environment are necessary. Understanding of GMP / ISO-IEC 17025 Guidelines is a requirement
Job Description:
This is a non-supervisory position in USP-India's Analytical Research & Development Laboratory.  In this role, the Scientist – II responsible for providing analytical support for characterization or identification samples received from various laboratories of USP India such as ARD(17025), Synthetic chemistry, RSL, Verification, CDL and Biologics. The Scientist II performs a variety of non-routine and routine analytical tests, including evaluation of reference standards, development or validation (as per requirement) of official methods, evaluation of packaging materials and stability studies, and general research in analytical chemistry.
Required Experience
Proficient in small molecule structure elucidation using NMR.
Experience on biological molecules such as peptides, proteins, and vaccines would be an added advantage.
Knowledge of solid-state NMR and multinuclear NMR operations is an advantage.
Must be familiar with electronic notebook documentation of experimental procedures.
Proven track record of consistently delivering projects on time and with high quality.
Prior experience in a high volume pharmaceutical ARD laboratory or contract pharmaceutical analytical laboratory testing organization is a plus.
Takes personal responsibility for delivery of projects to customers.
Ability to embrace and lead change. Extremely adaptable. Excellent communication skills, both written and verbal.
Expertise with Bruker NMR software- automation software & hardware including cryo-probes.
Comprehensive understanding of the science involved in the development of synthetic organic molecules and analytical chemistry. ACD & ChemDraw software's handling is an added advantage. Proven self-effectiveness skills are the must.