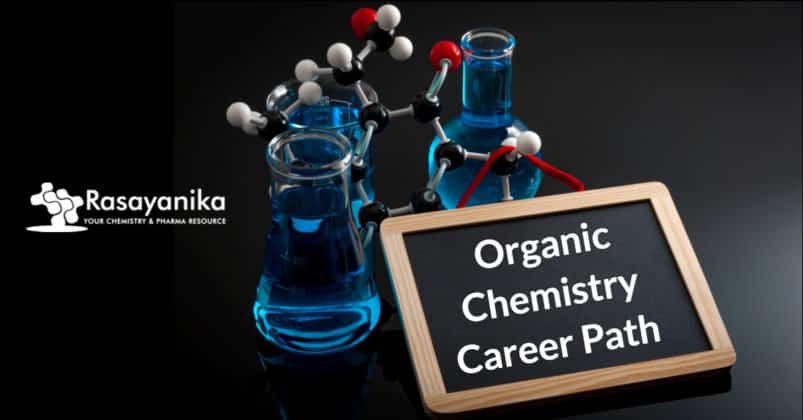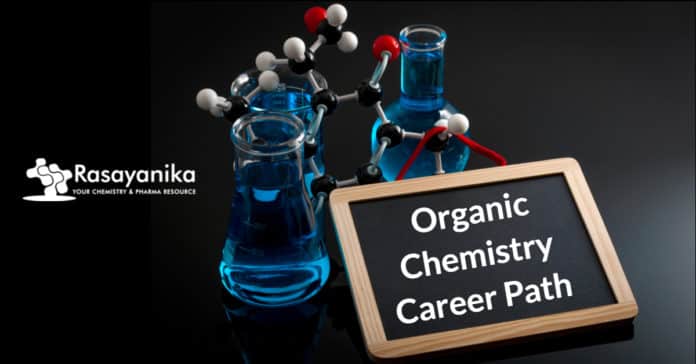 Organic Chemistry Career Path
Organic chemistry is the study of carbon-containing molecules. Carbon is the very basis of all life. Hence, organic chemistry studies encompass a wide range of sectors such as medicine, agriculture, pharmaceutical, industrial, and environmental. An organic chemist has abundant, lucrative options in the scientific community in the industry or academia.
Organic chemistry is used prominently in the following industries:
Chemical – The chemical industry enables the conversion of raw materials into useful and marketable products through chemicals.Thousands of products that result from this industry end up in various other industries—for example, plastics, polymers, textiles, metals, refined energy fuels.
Pharmaceutical – Organic chemistry knowledge is highly sought after in pharma companies where drugs, ligands, and adjuvants are analyzed quantitatively and qualitatively for the right composition, purity, and safety. Organic chemistry is used in the quality control, analysis, and regulation of these pharmaceutical products.
Biotechnology – Biotechnology is a vast interdisciplinary field that seeks the knowledge of various other fields. Organic chemistry in the biotech industry is used for healthcare, agriculture, biodegradable, and environmental applications.
Petroleum – The energy industry carries out the production and use of various fuels such as natural gas, petroleum, etc. Organic chemistry is used extensively to refine and facilitate the most beneficial use of petroleum and its products.
Consumer Products – Consumer products used by people everywhere every day also need organic chemistry for production and manufacturing. These products include detergents, soaps, cosmetics, household plastics, etc.
Job Roles of an Organic Chemist
Organic chemistry is one such field that has prominence in many different sectors and may be restricted to a particular department or might encompass a range of tasks depending on the company scale and individual designation.
As someone on an organic chemistry career path, you will have the following responsibilities:
Attain proficiency with catalysts, hydrogenations, chromatographic, and low-temperature reactions with the help of infrared or ultraviolet light.
Synthesis of APIs (Active Pharmaceutical Ingredients) and their characterization via different detection techniques like NMR and HPLC.
Performance of Gas chromatographic analyses in remote sites for BTEX, diesel, gas, etc.
Ensuring high quality and purity of compounds using basic and advanced spectrometric techniques.
Using HPLC, IR, GCMS, GCECD, GCNPD, and GC-FID for organic evaluation of neutral and semi-volatile compounds.
Keeping up GMP specifications during scale-up of the production process.
Conducting lab investigations to identify the root cause of production/manufacturing problems.
Using LIMS database to conduct sample condition inquiry, develop work orders, and report the outcomes.
Assign analytical work to appropriate individuals and ensure its adherence to GMP standards.
Use analytical techniques to detect different biochemical compounds and elements in food matrices.
Record and update data into reports and databases as required.
Participate in pre-clinical and clinical trials for drugs and their regulatory actions.
Conduct wet chemical testing and analysis of samples that clients request to be examined.
Educational qualifications 
The bandwagon that transports you along an organic chemistry career path generally crosses particular stations. That is, an organic chemist gains eligibility by passing 2 or more of the following educational levels:
Intermediate level: Essential subjects include Physics, Chemistry, and Mathematics. A minimum of 55% aggregate is necessary for admissions into Bachelor's courses.
Bachelors degree: A bachelor's degree in chemistry is ideal to proceed onto organic chemistry studies. One can take up BSc. in Chemistry, Organic Chemistry, Synthetic Chemistry, Biochemistry, Life sciences, Biotechnology, Pharma, and other biological or chemical sciences. A graduate can work as a laboratory technician or a sales and marketing executive in the chemistry field.
Masters degree: For better job prospects, a master's degree is highly recommended. An organic chemist can have a master's in chemistry, organic chemistry, analytical chemistry, organic biochemistry, etc. Eligibility for admission in masters includes 50% aggregate marks. A postgraduate can find jobs as a quality control chemist, quality analyst, research associate, production executive, teacher, etc.
Ph.D.: If you want to get into research or lectureship, a Ph.D. would be most appropriate. One can crack the CSIR NET or GATE chemical sciences exams to get into a government institute to pursue a doctoral degree with a research fellowship. Many government and private institutes offer desirable projects that will certainly propel one very far in a career as an organic chemist. A doctoral degree-holder can work in R&D departments, government, private organizations, universities, PSUs, etc.
Postdoctoral degree: A postdoctoral degree is obtained by someone who wishes to delve deeper into the subject. This ensures highly lucrative options in research.
Certification courses and Internships: Several online platforms, companies, and institutes offer certification courses in organic or analytical chemistry which will certainly add to the professional credibility and employability of the individual. Internships also offer experience and guidance to students who are yet to decide on a particular career path.
Skills required
A chemist is supposed to be highly observant, meticulous, patient, and highly logical. To pursue an organic chemistry career path, you will need the following skills:
Scientific and Analytical skills
Communication skills (teamwork and interpersonal)
Mathematical skills
Problem-solving skills
Flexibility and versatility to adapt to different situations
Organizational skills
Collaborating with external partners
Time management
Technical skills:

Analytical methods
Synthesis
HPLC
NMR
Sample preparation
Handling and maintenance of Lab equipment
Best Institutes for Organic Chemistry in India
To acquire the best choices along an organic chemistry career path, you need to enroll in the very best colleges for MSc. which include the following:
Job Profiles
The job profiles one can assume along an organic chemistry career path include:
Organic chemist
Analytical chemist
Senior chemist
Research scientist
Development scientist
Medicinal chemist
Toxicologist
Professor
R&D Manager
Quality manager
Quality control analyst
Quality assurance director
Product development manager
Food safety chemist
Laboratory manager of operations
Job Sectors 
The job sectors to pursue an organic chemistry career path in are as follows:
Pharmaceutical industry
Food industry
Flavors and fragrances industry
Textile industry
Forensic labs
Biotechnology industry
Cosmetics industry
Petrochemical industry
Paper industry
Recruiters for Organic Chemistry
Following are the companies you can apply to on an organic chemistry career path:
Salary prospects 
On an organic chemistry career path, one receives monetary benefits based on qualifications, individual skillset, and experience. An organic chemist earns about ₹3-10 LPA. One earns about ₹15-30K per month in an entry-level position, while an experienced professional could earn an average of ₹50K-1 lakh per month. The pay also depends on the industry one is employed in.
Scope of Organic Chemistry
Organic chemistry has innumerous opportunities for people in the industry and academia to flourish. The job opportunities for a chemist are predicted to increase by 4% by 2028. With a rising emphasis on drug development, chemical and toxicological analyses, quality testing, etc., an organic chemist is bound to find several great professional opportunities. The demand for organic chemists in the pharma, cosmetic industry, and energy-based industries is ever increasing. Therefore, employment in a public or private sector for an organic chemist is certain. As a science that manifests in all sectors, organic chemistry is found in all walks of life with an eternal learning and application scope.
Organic Chemistry Career Path, Organic Chemist