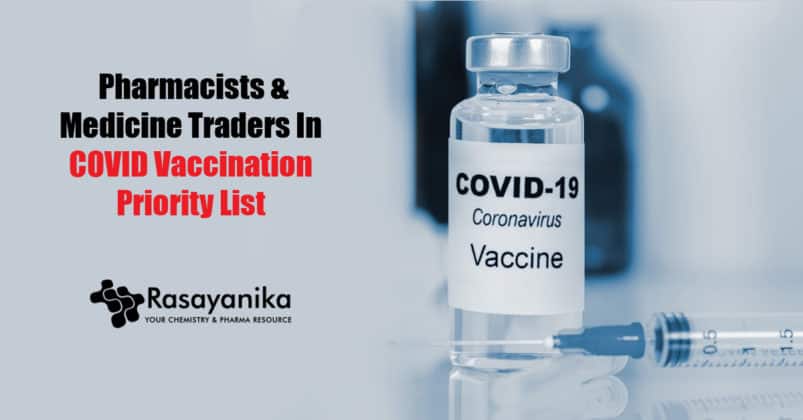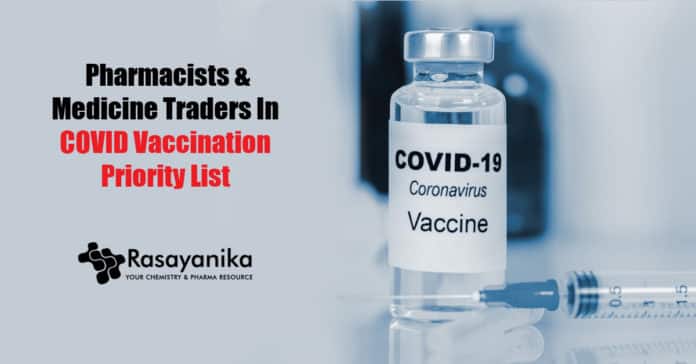 COVID19 vaccination program: AIOCD requests PM to include pharmacists and medicine traders in the top priority list 
Amid the preparations for vaccination to the frontline workers, the All India Organization of Chemists and Druggists (AIOCD) has requested PM Narendra Modi to add pharmacologists, medicine traders, support staff, and families in preference listing of the COVID-19 vaccination program.
Rajiv Singhal, general secretary, AIOCD stated that they praise him for approving 2 indigenous vaccines to protect populaces from coronavirus infections. And feel proud of innovators and government support to our scientists. He also added that they are serving the country in all unfavorable conditions as per the guaranteed.
The association said that medicine traders are in the essential service division as well as have been most at risk of infection, as it is an initial contact point with the common public while giving medicines.
J S Shinde, president, AIOCD stated that they seriously feel it is incredibly crucial to protect all of them with top preference, to keep the chemist workforce fit and active in these testing times like the ongoing COVID-19 pandemic and also any other unpredicted pandemic circumstances in future. They are incredibly gratified to mention that all members, retailers, whole-sellers, chemists, distributors, their support personnel, as well as ancillary service provider companies were fulfilling their responsibilities, despite the severe threat of getting infected during this pandemic since last 10 months.
AIOCD mentioned that sadly they have lost over 350 professional members as a result of COVID-19, while at work, yet nonetheless all the members did not quit their responsibilities and also remained determined to serve crores of people as COVID-19 fighters. It is the best opportunity to acknowledge them all by adding them to the preference list of the vaccination program.
All India Organization Of Chemists & Druggists
It is a Private Sector Organisation that provides services in NGOs/World Bodies/ Associations with a yearly turnover of around 10 Crores.
COVID19 vaccination program: AIOCD requests PM to include pharmacists and medicine traders in the top priority list 
Upload your CV to Rasayanika Talent Pool