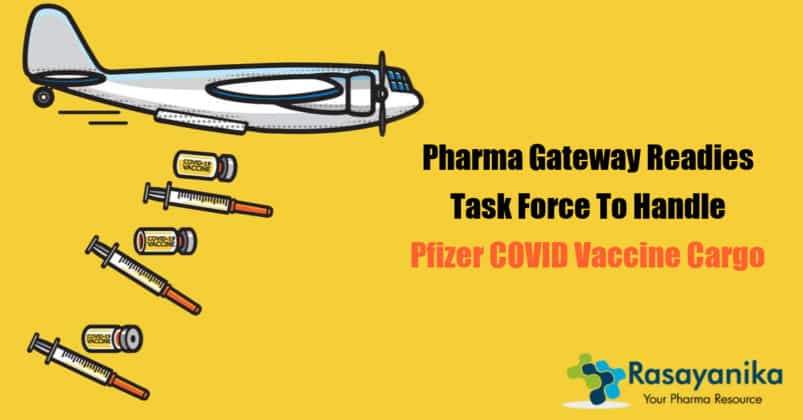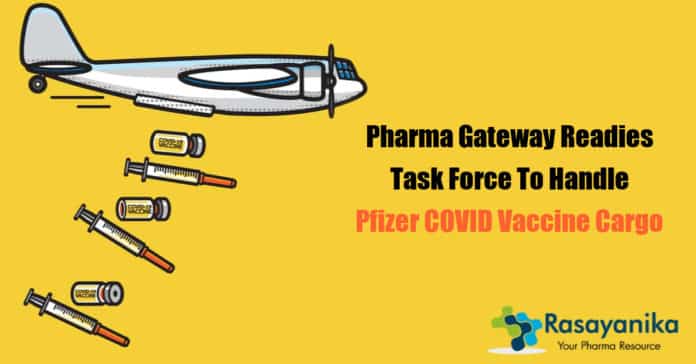 COVID-19 vaccine cargo to be managed by a task force at pharma gateway 
India is preparing to receive the COVID-19 vaccine cargo shipments from Pfizer to arrive from the US at Mumbai airport. United Airlines began the operation of aircraft for the same on Saturday. Meanwhile, India has prepared a competent task force of dedicated individuals to handle this freight at India's biggest gateway to export and import pharmaceuticals.
A spokesperson from Mumbai International Airport Ltd. said that the task force handling the COVID-19 vaccine cargo would be involved in the detailed organization while joining forces with stakeholders such as government officials, regulatory authorities, vaccine distributors, partners for the supply chain and, customers of the airlines. The time spent in conveyance and temperature of the cargo to be maintained are the biggest challenges in this task.
Digital Dedicated Pharma Corridors
India will be linked with various aviation departments of West Asia and Europe by the Digital Dedicated Pharma Corridors created by the Mumbai Airport control. This is to accelerate the transport and maintain cold storage conditions of the COVID-19 vaccine cargo.
The MIAL spokesperson further elaborated that the major task here is to optimize the transport conditions by reducing the vaccine's transit time and managing temperature. This is done by coordinating with the regulators for special approval to be obtained before the work. It secures an uninterrupted cold chain for the EXIM (Export-Import) of the COVID-19 vaccine cargo from the producer to the distributor at the end. 
The airport officials are also devising a 24/7 cell for customer service for the vaccine shipments. This will aid in answering customer inquiries and updating the status along with pre-alerts.
More than 13 vaccine candidates worldwide aim to start manufacturing the COVID-19 vaccine by the end of the year. Amidst this, Bharat Biotech Covaxin is in the works of being the country's first indigenous vaccine for COVID-19.
Author : Deepthi Prakash