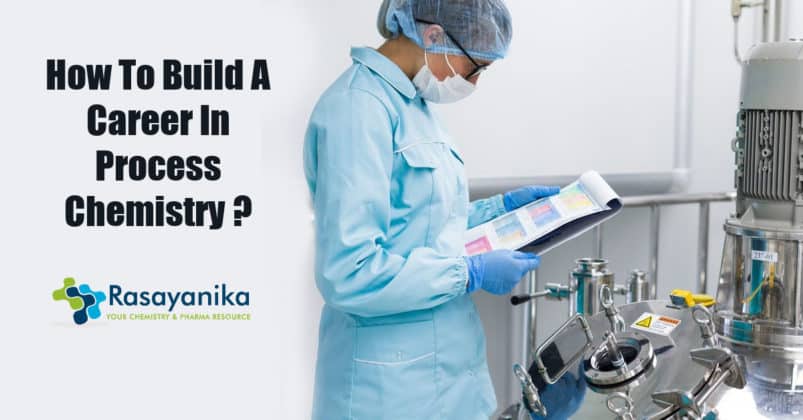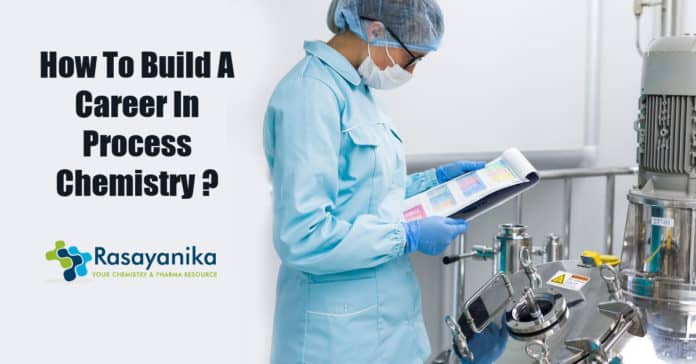 Process Chemistry Career Prospects
Once a novel product is discovered in the lab, it has to be manufactured on a large scale (kg to several tonnes) cost-effectively – This is where the role of a process chemist comes in. A process chemist carries out the synthesis from milligrams to mass production. They usually work on a single target molecule and determine the most desirable route to that target.
Process chemistry is frequently portrayed as scaling up reactions, from the small quantities developed in the research laboratory to the mass quantities for commercial production.
Do you know the successful research conducted on small scales in research laboratories may not be successful on a large scale? The experiment which works perfectly on a small scale works differently on a large scale due to various reasons; moreover, some contaminations can not be detected at small scales, so the role of a process chemist is very crucial. A process chemist's objective is to develop synthetic routes that are safe, affordable, environmentally friendly, and reliable.
Process Chemistry involves developing practical, safe, and budget-friendly processes to synthesize compounds selected to progress from research/discovery to a larger scale.
Cost-effectiveness is of eminent value in process chemistry and consequently is the focus in consideration of the pilot plant. Process chemistry is arguably the field where most of the effort towards incorporating green chemistry has been accomplished to date.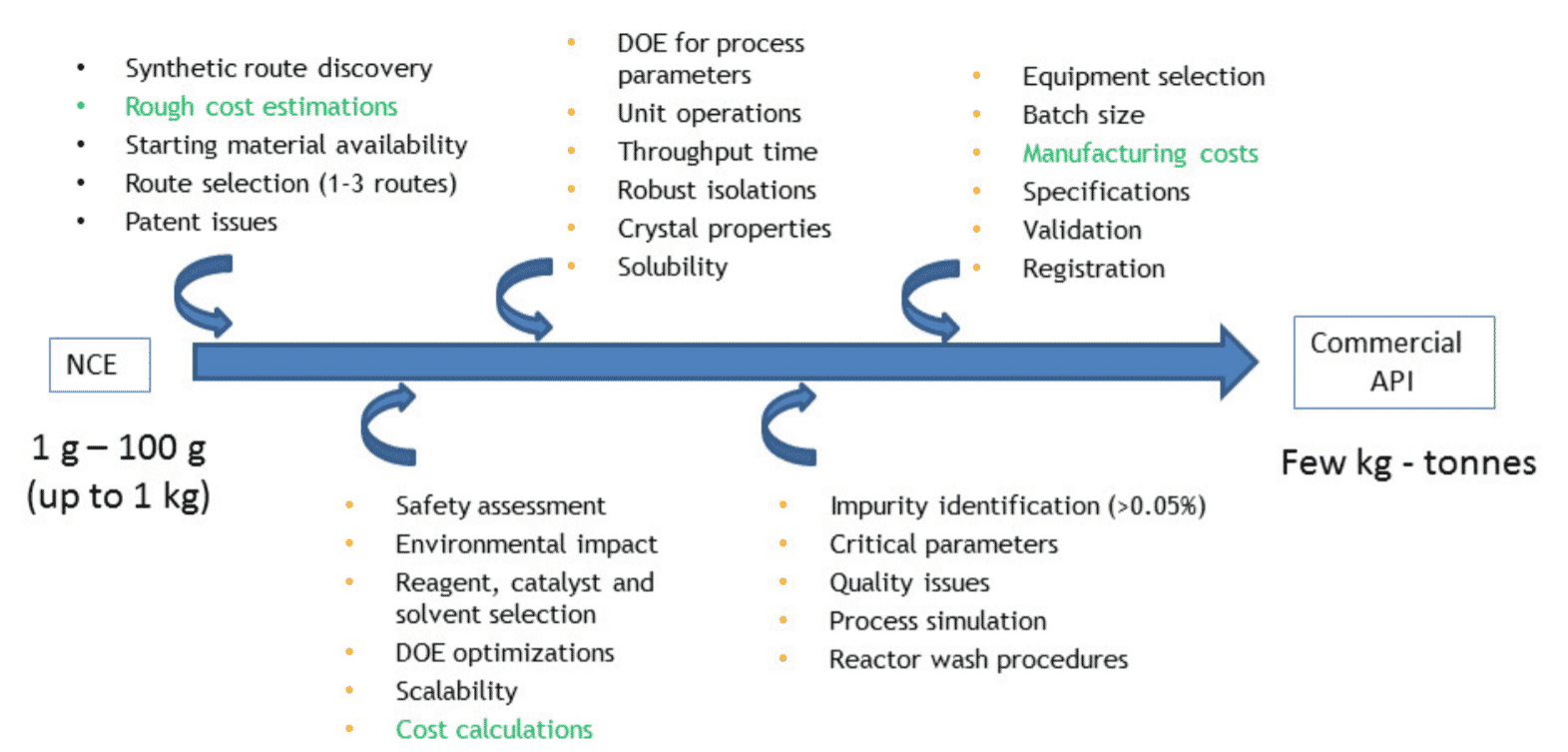 Educational Requirement For Career In Process Chemistry
A bachelor's degree in chemistry, chemical engineering, or a related field is required to get an entry-level job as a process chemist.
For higher positions, some companies also prefer a post-graduation or doctoral degree in a chemistry-related field as well as work experience in process chemistry.
Profound theoretical and practical knowledge is required to work in this discipline.
Role of a process chemist
Develop synthetic plans and design and run experiments to test their suitability for mass production.
Improve existing processes.
Analyze large data collections and ascertain how modifications in the process alter the final product.
Maintain familiarity with regulatory regimes.
Be informed about the recent advancements in the field.
Monitor reaction processes.
Follow GMP rules.
Maintain lab records and data sheets of the ongoing process.
Conduct statistical process control measurement error review on processes, test procedures, and equipment.
Conduct Environmental Research.
Troubleshoot existing processes.

Technical knowledge required for Process Chemistry Career
Background Knowledge
Experience in using Gas chromatography and liquid chromatography systems
Experience in using Spectroscopy systems
Analytical test methods
Knowledge of raw materials, production processes, quality control
Instrument calibration
Equipment Maintenance
Knowledge in the design of experiments and statistical analysis
Experience with flow chemistry
Isolation and identification of impurities
Trace level analysis, to ultra-trace levels
Working Environment 
Process chemists work both in the lab and the plant. They are the intermediary between the product developers who identify the novel products and the chemical engineers who are building the pilot plant or manufacturing plant for mass-scale production.
They spend part of their time at the bench, checking out new reactions on a small scale, and then conduct the same experiment or process on a large scale for successful end results.
 Skills required for a process chemist
Analytical skills
Communication skills
Time Management skills
Commercially aware
Problem-solving skills
Capable of working well under pressure
Comfortable working in a team
Technical knowledge
Good verbal communication skills
Good computer skills
Good maths skills
Strong laboratory bench skills
Multi-tasking, flexibility, judgment, and ability to prioritize
Salary
The average salary of a process chemist is around $76,000 per annum in the US. In India, the average salary for a process chemist is ₹4,67,378 per annum.
Common employers of process chemists are in the field of :
Pharmaceutical industries
Universities and research institutes
Environmental agencies
Food and agri-science companies
Professional Organizations
Global Universities offering courses in process chemistry
Top Colleges/Universities offering chemistry courses in India
Future Employment Trends
Process chemistry will constantly be needed in order to take products from the lab to large-scale manufacturing as long as there are chemical and drug manufacturing, there will certainly be a need for process chemists.
According to the Bureau of Labor Statistics, the process chemist professions are predicted to have a rapid growth of 4% from 2018 to 2028. The number of job opportunities for process chemists is expected to be 3,500 by 2028. After the onset of the ongoing pandemic, the career opportunities for life science and chemistry have risen up to many folds; this will further raise even when the pandemic is over.
Career Prospects Of Process Chemistry
Upload your CV to Rasayanika Talent Pool