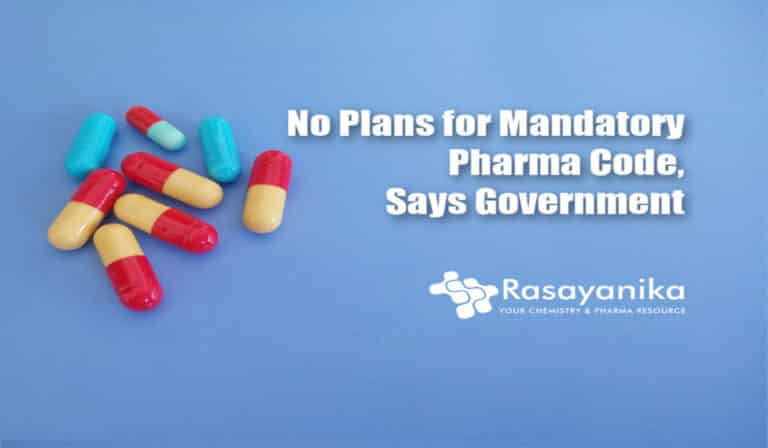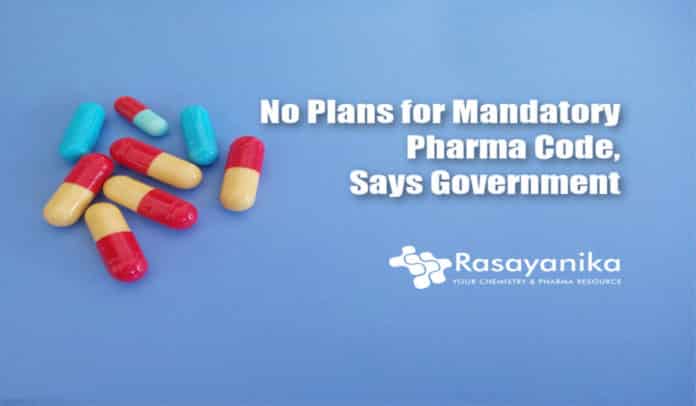 No Mandatory Pharma Code on Ethical Marketing of Pharmaceuticals: Government
The government has currently admitted in Parliament that it has no intent to make the compulsory code on ethical marketing of pharmaceuticals with chastening provisions after it has actually been stating for over 4 years that it is in the procedure of preparing an obligatory code.
Upon asking if the Uniform Code for Pharmaceutical Marketing Practices (UCPMP) is made mandatory, DV Sadananda Gowda, the chemicals minister said no, on September 18. This contradicts the earlier statement made by the government on May 15, 2016, in Lok Sabha where it was informed that the government has reviewed the code and has decided to make it statutory and expects the unethical practices to be controlled more effectively once the code is made statutory.
It likewise contradicts the statement made by Ananth Kumar, the minister, in Rajya Sabha on June 2016 when he confessed that the voluntary code presented the previous year was not working well, also included that the government was thinking about making it compulsory while answering an inquiry concerning the nexus in between healthcare facilities, companies, and medical professionals to overcharge individuals for medications.
Nonetheless, when the present minister was asked if the implementation of the voluntary code had not shown any results, in the Rajya Sabha on Sep 18, the minister responded that with UCPMP being voluntary, the Department of Pharmaceuticals (DoP) has no stipulation to directly handle the grievances concerning problems about unethical methods.  In addition, the minister stated that in each pharmaceutical association, an ethical board for pharma marketing techniques would be constituted and any type of complaint received against a pharma firm was to be handled by this board, according to the voluntary code. To execute the code properly, the DoP was following up with the associations, he included.
In another conference on August 21 with pharma and medical devices organizations held by the DoP secretary, a FICCI representative pointed out that an offender firm would still stay in the market, as associations can expel or suspend the offender company from the association only. It was suggested by the agent that the authority to eliminate the license of the offending firm has to be readily available to the redressal council in one of the associations.
On September 7, in feedback to a Right to Information (RTI) application, the National Pharmaceutical Pricing Authority (NPPA), tasked by the DOP to look after the UCPMP implementation, admitted in its reply that monitoring pharma marketing practices is neither mandated nor licensed, though pharma business and associations were instructed to send quarterly records on the implementation of the code to NPPA on August 26.
From All India Medicine Action Network (AIDAN), Malini Aisola claimed, "It is a sheer absurdity that the government is trying to monitor the implementation of the UCPMP, which is a self-regulatory system of the pharma sector. The DOP secretary has accepted that under the UCPMP, only pharma organizations can take action against companies. Fundamentally, there is no role for the government in enforcement. Yet to make pharma organizations submit quarterly reports to the NPPA, just an eyewash exercise is underway."
Aisola mentioned, "The government's reply in Parliament stating that it has no strategies to make the UCPMP mandatory is the icing on the cake. We have sent evidence of unethical practices and also have been pressing for a legal tool to replace the voluntary code. However, in the last two years, DOP has not held a single consultation with civil culture on this."
Source
No Mandatory Pharma Code on Ethical Marketing of Pharmaceuticals
Upload your CV to Rasayanika Talent Pool