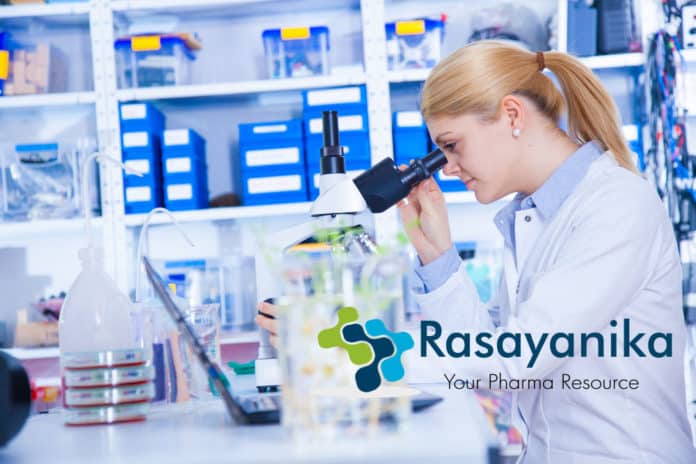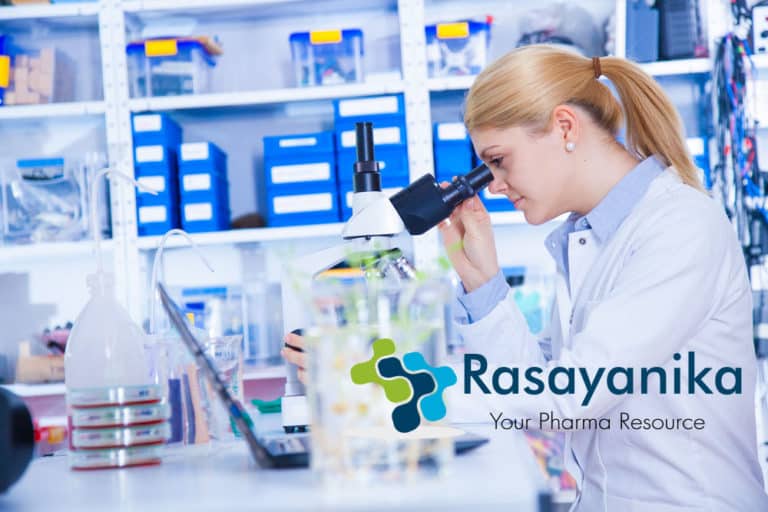 Govt Pharma Pharmacists Jobs – UPMSCL Drug Procurement Job
Govt Pharma Pharmacists Jobs Pharmacist (Drugs Procurement), Uttar Pradesh Medical Supplies Corporation Ltd. (UPMSCL), Lucknow. Govt UPMSCL Drug Procurement Job For B.Pharm, M.pharm & Chemistry Candidates. Interested and eligible Pharma candidates may apply. Check out all the details on the same below:
Job Title: Pharmacist (Drugs Procurement), Uttar Pradesh Medical Supplies Corporation Ltd. (UPMSCL), Lucknow
Qualification: Essential
Applicants must have B.Pharma. degree OR Graduate in Science (Chemistry/ Biochemistry) discipline from a recognized university/ institution.
Desirable
Applicant with M.Pharma. degree will be preferred.
Experience:
Essential Applicants must have one-year overall experience of which at least six months experience must be in drug procurement/drug logistics or drug supply chain.
Skills and Attitude:
1) Basic knowledge of drug procurement;
2) Knowledge to
work on computer system.
ORGANIZATION BACKGROUND:
Headquartered in Lucknow, Uttar Pradesh Medical Supplies Corporation Ltd. (UPMSCL) is registered under the Companies Act 2013 and set up with a seed capital of Rs. 20 Crores from the state exchequer. It is headed by an IAS officer and acts as the nodal organization for centralized procurement and distribution of drugs, equipments and services to Government Health Facilities in Uttar Pradesh.
UPMSCL's vision is to ensure availability of quality drugs, medical equipments and services at lowest cost at all public health facilities
Besides procuring medicines and equipment, UPMSCL will also enter into private-public partnerships for bringing changes in the health sector.
Basic Objective of UPMSCL:
1) Ensuring coverage of all the essential drugs under Rate Contract;
2) Facilitating supplier selection, contract negotiation and share of business allocation;
3) Establishment and execution of Centralized procurement systems for the procurement of drugs, consumables and medical equipments in Uttar Pradesh;
4) Ensuring quality control and availability of all the drugs & consumables and medical equipment at district drug warehouses, procured through UPMSCL;
5) Ensuring timely payments to the suppliers against the procurement of drugs and equipment by UPMSCL;
6) Maintaining records related to indents/ requirements, purchase orders, supply and consumption of drugs, consumables and equipment and support in the preparation of annual forecasting and budgeting process;
7) Reconciliation of indents vs budgetary allocations and budget variance analysis for procurement of drugs, consumables and medical equipment;
8) Procurement of medical equipment or other materials based on purchase requests received from others department/ organization of Government of Uttar Pradesh.
For more information about the organization, please visit http://www.upmsc.in
JOB DESCRIPTION/ RESPONSIBILITIES:
Reporting to Manager (Drug Procurement) the Pharmacist (Drugs Procurement) shall be responsible for all work related to tenders for drugs and consumables.
Key Roles and Responsibilities:
1) Preparation of tenders for procurement of drugs and consumables; evaluation as per tender conditions and finalization of Rate Contracts under direct supervision of General Manager (Drug Procurement).
2) Initiating files related to correspondences with user departments/Govt/ vendors/other State organisations/corporations in matters related to drug procurement.
3) Maintaining information related to RCs of other corporations/Govt Organisations, Drug Ceiling prices notified by National Pharmaceutical Authority, GOI.
4) Coordinating with DVDMS team to upload Rate contracts, budget, Purchase orders and other documents related to drug procurement.
5) Maintenance of files related to Drug and consumables procurement.
6) Any other responsibility assigned by the Managing Director/ General Manager (Drug Procurement)/Manager (Drug Procurement), UPMSCL.
7) Any other work assigned by the Managing Director/General Manager (Drug Procurement), UPMSCL.
AGE: Maximum age limit 45 years (Age Relaxation shall be provided to reserved category candidate from open market as per the State Reservation Policy)
VACANCY DETAILS: 6 Vacancies (03 UR, 02 SC, 01 OBC)
RESERVATION: State Reservation Policy will be applicable with respect to vacancies.
(Note: All applicants from other states, irrespective of their category, shall be categorized under unreserved category and will not get privileges of State Reservation Policy whatsoever.)
CONTRACT TYPE AND PERIOD:
For open market: on a contractual basis, initially for a period of three years, extendable thereafter, based on performance and subject to further approval by UPMSCL competent authority.
On Deputation: (As per the deputation rules)
PROBATION PERIOD:
From the date of joining the employee shall remain on probation for a period of two months and the performance shall be assessed by a Committee constituted by the Managing Director, UPMSCL. If the performance is found unsatisfactory, the services may be terminated after one month of receipt of notice in this respect.
COMPENSATION OFFERED:
Maximum consolidated honorarium for the position is approx. Rs. 50,000 per month.
LOCATION: Lucknow
REFERENCE: PH-DP
CONTACT INFORMATION:
Team SAMS
Strategic Alliance Management Services P Ltd.
1/1B, Choudhary Hetram House, Bharat Nagar
New Friends Colony, New Delhi 110 025
Phone Nos.: 011-41011564/65; 4081 9900
Email: [email protected]
LAST DATE FOR APPLICATIONS:
Eligible candidates interested in this position are requested to apply online at www.sams.co.in by or before December 12, 2019, 11:59:59 PM.
Online Application Link: http://upmscl.samshrm.com/
Please Note: Only online application submitted by the candidates shall be considered valid. Uploaded CV shall be interpreted only for the additional information, and eligibility of the candidates shall be determined based on the information provided on the online form. Any claim to take into consideration the information provided in the CV shall not be considered. Applications received through other sources shall be deemed invalid.
Last Date To Apply: 12 th December 2019
Editor's Note: Govt Pharma Pharmacists Jobs Pharma job opening, Chemistry jobs 2019, Subscribe to Rasayanika for latest chemistry and Pharma job openings. Follow us on Facebook for the latest updates.