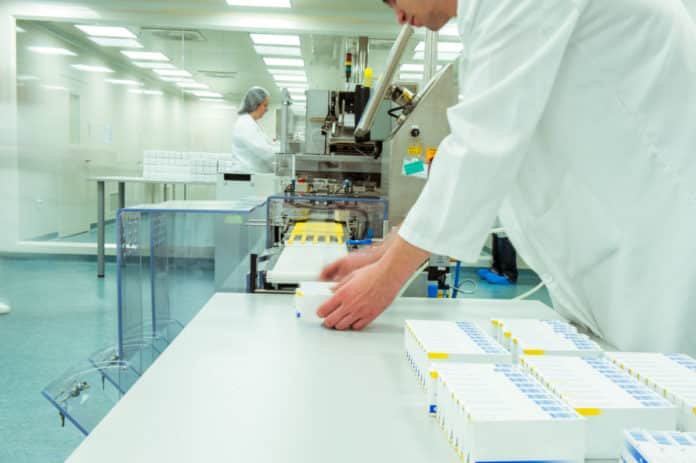 Pharma Manufacturing Job Opening 2019 @ Dr Reddy's
Pharma Manufacturing Job Opening. Supervisor – Fill Finish Manufacturing Job. Pharma jobs at Dr Reddy's. Applications are invited for the Supervisor – Fill Finish Manufacturing temporary position. Interested and Eligible candidates with Pharma filed may apply for this position at Dr Reddy's. Check out all the details exclusively on Rasayanika.com
Job Title: Supervisor – Fill Finish Manufacturing: Biologics Development Centre
Location: Hyderabad
Eligibility: B. Pharm / M. Pharm with 4-6 years experience in Sterile Operations
Salary: INR 4,00,000 – 9,00,000 PA.
Purpose: Supervise the fill finish operations and own the shift performance
Objective: producing products in defined terms of volumes and timelines, while ensuring compliance to quality standards, GMP and other regulatory and statutory requirements, as per schedule.
Roles and responsibilities:
Sterile Operations
"Receive the inputs from production planning and plan daily operation on the production floor, including scheduling, staffing, monitoring, training, and troubleshooting to ensure that all operations are in full compliance with applicable BPRs/EBRs, SOPs, and safety guidelines; Responsible for understanding and administration contract ; Supervise production activities ; Execute pre and post line clearance operations
Compliance & Documentation
"Raise, Investigate and close execution level of discrepancy/deviation implement appropriate corrective actions; Comply with all relevant GMP, safety standards and SOPs of the operation of designated manufacturing equipment. Complete batch documentation in compliance with GMP. Collection and maintenance of data in accordance with cGMPs, company standards, policies and other regulatory requirements; Execute and close the action items of change control/CAPA/Audit observation; Prepare and revise batch production record, MFR, RST, SOPs, Validation protocol and report
Equipment validation
"Maintaining manufacturing equipment to ensure correct functionality and calibration compliance. Operation of manufacturing equipment and automated systems within the validated process parameters
Safety & Facility Inspection
"Actively promote safety awareness and improvements; Proactively engage in continuous improvement activities; Adhere to the company safety rules and conduct all work in a manner report all unsafe matters and near miss /accidents.
Team Management
Goal setting/performance reviews: training and coaching employees; effectively managing employee performance issues and corrective actions; recognizing and
appreciating employee contributions, and all other activities/functions which support achievement of individual/department/business objectives IN ORDER TO build a highly motivated and productive team.
Knowledge
– cGMP and knowledge of safety;
– Quality Systems
– Sterile operations for biologics
Behavioural Skills
– Eye for detail
– Sensitive to deadlines
– Analytical; able to troubleshoot
– Interpersonal skills and the ability to work well in a team.
How To Apply:
IF you are interested to discuss further, can email me your applications across [email protected].
Upload your CV to Rasayanika Talent Pool