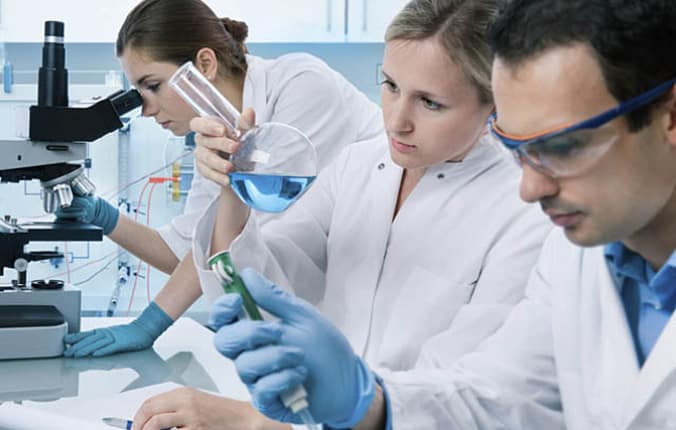 CSIR-NATIONAL CHEMICAL LABORATORY
PUNE 411 008
Applications are invited in the prescribed Proforma for filling up of position(s) of Project Assistant on a purely temporary basis. The detail of the Sponsored Project under which engagement is proposed to be made is as under
Job Title:    PA-II
No. of Posts:   2
Project Title: Development of Penicillin V Acylase system for industrial production of semisynthetic
antibiotics
Age Limit: Upper age limit is 28 years
Salary:   Rs. 25000/- per month
Job Description:   To carry out lab scale Fermentation and Bioreactor and biocatalytic reaction.
Qualifications: 
M.Tech/M.Pharm/ M.Sc in Microbiology/ Biotechnology/Biochemistry from a recognized university with minimum of 55% marks (aggregate)
Preference will be given to candidates with experience in enzymology, fermentation technology and downstream
processing
How to Apply:  
The application in the prescribed Proforma (enclosed here with) duly completed and signed together with photo-copies of relevant certificates/testimonials & photograph should be addressed to The Head, Biochemical Sciences Division, Attn Dr. V.Koteswara Rao, National Chemical Laboratory, Pune 411008, & submitted so as to reach his
office on or before 21/03/2018. Please superscribe the envelop "Application for Project Assistant (Project: MLP032026)".
The prescribed educational qualifications are a bare minimum and merely possessing of same will not entitle candidates to be called for interview. Where number of applications received in response to this Notice of engagement is large, it may not be convenient or possible to interview all the candidates. Based on the recommendation of the Screening Committee, the Project Leader may restrict the number of candidates to be
called for interview to reasonable limits after taking into consideration qualifications and experience over and above the minimum qualifications prescribed in the Notice. Therefore, it will be in the interest of the candidates, to mention all the qualifications and experience in the relevant field at the time of applying.
The candidates short listed by the Screening Committee for being called for interview would be notified on the Divisional Notice Board on 22/03/2018 or the candidates may ascertain the information by contacting the following telephone No. +020- 25902217. Dr.V.Koteswara Rao, by email to [email protected]
The candidates recommended by the Screening Committee should appear in person before the Selection Committee for a written test / interview at the Biochemical Sciences Division of the Laboratory at 10.00 am on 27/03/2018. No interview call letter will be issued separately.
Application Deadline – on or before 21/03/2018